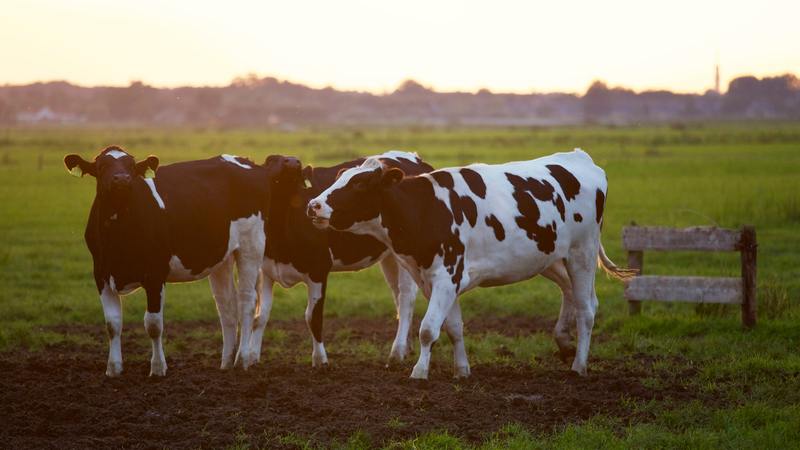 Nov 2nd, 2018
Agriculture after Brexit
By Becca McCarthy
Our supermarket shelves could be flooded with low-quality food if we make dodgy trade deals after Brexit. [1] Decent British farmers could be put out of business by cheap imports from countries that treat animals badly and pollute the environment. [2]
Tomorrow, MPs will have their first big debate on a new law on food and farming after Brexit. [3] They'll be discussing everything from environmental protections to future trade deals. Lobbyists are working hard to get cheap imports prioritised over animal welfare and environmental standards. [4] But we outnumber them.
If hundreds of thousands of us sign a huge petition, MPs will know the public expects them to back a law that protects our farms and food from dodgy trade deals. And if enough of our MPs speak in the debate, it could force the government to listen.Will you sign the petition now to make sure our food, farm, and animal welfare standards aren't weakened after Brexit?
Tomorrow, MPs are debating a new law that will decide how farming will work after Brexit. It'll make a new set of rules about which farmers can get support from the government. [5] The new law could protect British farmers from dodgy trade deals that could put them out of business – but right now, it doesn't. [6]
But a small, powerful group of lobbyists are trying to convince MPs that the public don't care about lowering food and farming standards. [7] They want to give the government free reign to make trade deals at any cost – to our bees, hedgerows, and hardworking farmers. We need to show MPs that these lobbyists don't represent public opinion – and that we want a guarantee that our food standards won't be watered down.
The debate is tomorrow. [8] If MPs stand up for our standards and the environment, it could be a big blow to all the lobbyists trying to dominate the debate. We need to send a message that the public care about the food on our plate.
NOTES:
[1] Farming UK: Post-Brexit trade deals pose 'high threat' to farm welfare standards:
https://www.farminguk.com/news/Post-Brexit-trade-deals-pose-high-threat-to-farm-welfare-standards_50408.html
Politico: Trump's trade demands add to May's Brexit woes:
https://www.politico.eu/article/donald-trump-brexit-trade-demands-add-to-theresa-may-woes/
Business Insider: Liam Fox is plotting to scrap EU food standards to win a Brexit trade deal with Trump:
http://uk.businessinsider.com/liam-fox-trade-deal-scrap-european-union-food-standards-after-brexit-2018-9
[2] See note [1]
[3] On Wednesday, MPs will debate the government's 'Agriculture Bill'. It has reached its Second Reading – which is a stage of the bill's progress through parliament that offers MPs a chance to debate, comment on, and critique the contents of the bill.
Parliament: Agriculture Bill 2017-19:
https://services.parliament.uk/bills/2017-19/agriculture.html
[4] The Poultry Site: Expert panel warns that Brexit trade deals may be the biggest risk to high animal welfare:
http://www.thepoultrysite.com/poultrynews/40451/expert-panel-warns-that-brexit-trade-deals-may-be-the-biggest-risk-to-high-animal-welfare/
The Guardian: UK could use Brexit to avoid EU ban on antibiotics overuse in farming:
https://www.theguardian.com/environment/2018/sep/27/uk-could-use-brexit-to-avoid-eu-ban-on-antibiotics-overuse-in-farming
[5] The government wants to bring in a system called 'public money for public goods'. It would mean the amount of public money farmers receive would be based on how much farms help the environment.
ClientEarth: Public money for public goods:
https://www.clientearth.org/public-money-public-goods/
The Independent: 'Green Brexit' bill to see farmers paid for adapting to environmentally-friendly measures:
https://www.independent.co.uk/news/uk/home-news/green-brexit-agriculture-bill-environment-farming-michael-gove-european-union-wildlife-a8534196.html
(Paywall) Financial Times: UK farmers prepare for overhaul to farm subsidies after Brexit:
https://www.ft.com/content/db2a28e2-c175-11e8-95b1-d36dfef1b89a
[6] See note [1]
[7] See note [4]
[8] See note [3]