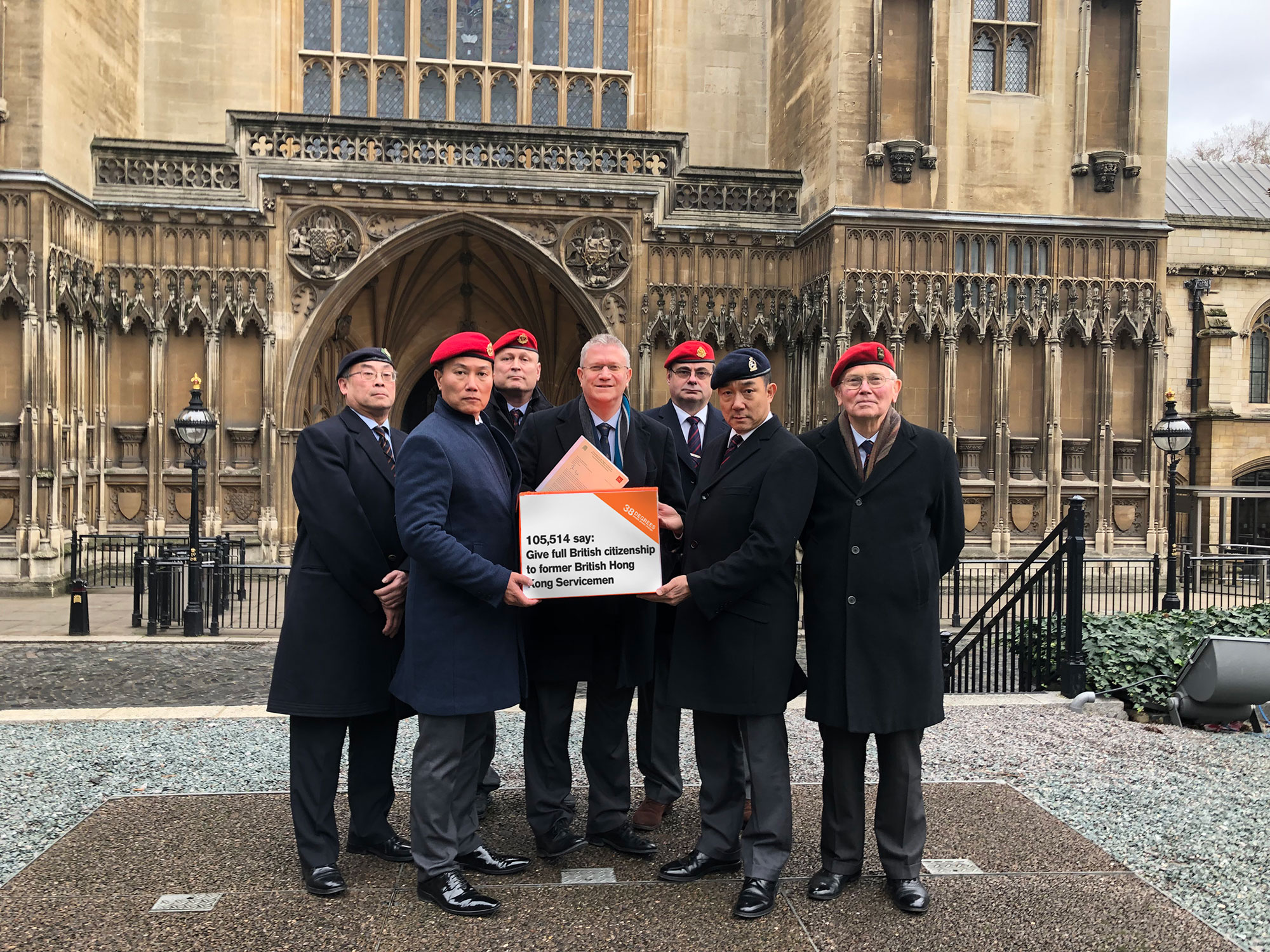 Feb 1st, 2019
Ex British Hong Kong servicemen petition hand in
By David Innes
On Thursday 31st January, a group of ex British Hong Kong servicemen handed in their petition and discussed their campaign with the Home Secretary, Sajid Javid at the Home Office.
They were joined by MP Andrew Rosindell who has been working on the issue for a number of years and has an open letter signed by over 50 MPs. They carried a box with 105,514 signatures from 38 Degrees-ers up and down the country.
The petition is calling on the British government to recognise the enormous contribution of the British Hong Kong servicemen. And give them full British citizenship and UK passports.
No decision has been made yet, so that's exactly why we need to keep up the pressure! If we can add another 100,000 names to the petition, Sajid Javid will know:  this campaign isn't going away and we expect him to do the right thing. You can sign the petition here