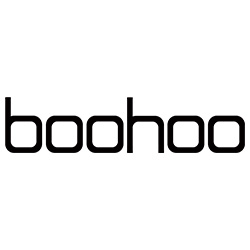 Feb 6th, 2019
Boohoo: clean up your act
By Ruby Earle
Exposed: fast-fashion companies like Boohoo sell hundreds of millions of pounds worth of clothing every year – but are dodging their responsibility to stop throwaway fashion harming our planet. [1]
Not only that, they're also failing to take vital steps to make sure people that work for them are paid fairly and work in safe conditions. [2]
It's all over the news. The media spotlight is firmly on these companies. They'll want to sweep it under the carpet quickly – before they come under any more pressure to sort it out.
That's where we come in. Companies like Boohoo rely on their social media presence to get new customers. So seeing a storm of comments on their Instagram and Twitter will set alarm bells ringing.
Will you send a message to Boohoo right now and tell them they need to clean up their act? You can click on the button below to deliver your message, you don't need to be on social media to take part:
Fast fashion has changed the way people shop. But it's come at a huge cost to our environment. 400,000 tonnes of clothes are thrown away every year, while companies like Boohoo continue to make millions of pounds of profit. [3]
It looks like these companies aren't doing even the bare minimum to make sure their businesses protect our planet and the people that work for them. [4] There's three simple things they could do to step up. They could sign up for programs that:
Ensure they reduce their carbon, water and waste footprint
Make sure workers get paid a fair wage
Help improve the working conditions for workers worldwide [5]
But they'll only do it if they feel like their reputation – and business – is at stake. So, will you send a message to the people at the very top of Boohoo to protect our planet and workers' rights now?
NOTES:
[1] BBC: Boohoo online fashion chain sees sales and profits surge:
https://www.bbc.co.uk/news/business-43891129
The Independent: Fast Fashion: Boohoo and Missguided among worst offenders in sustainability inquiry:
https://www.independent.co.uk/life-style/fashion/fast-fashion-boohoo-missguided-brands-sustainability-environmental-audit-committee-2019-a8754496.html
The Guardian: Six UK fashion retailers fail to cotton on to sustainability:
https://www.theguardian.com/fashion/2019/jan/31/six-uk-fashion-retailers-fail-to-cotton-on-to-sustainability-environment
[2] Daily Mail: MPs accuse fast fashion retailers including Amazon, Boohoo and Sports Direct of 'shocking failures' to combat waste and treat workers fairly:
https://www.dailymail.co.uk/news/article-6651341/MPs-accuse-fast-fashion-retailers-shocking-failures-combat-waste-treat-workers-fairly.html
BBC: MPs say fast fashion brands inaction on ethics is shocking:
https://www.bbc.co.uk/news/business-47057870
[3] BBC: Boohoo online fashion chain sees sales and profits surge:
https://www.bbc.co.uk/news/business-43891129
[4] You can read more about the environmental and social impacts of the fashion industry here:
Huffington Post: I Blew The Whistle On Boohoo's Unethical Working Conditions – And I'd Do It Again:
https://www.huffingtonpost.co.uk/kieron-hardman/boo-hoo-dispatches_b_14511960.html
The Independent: Boohoo employees risk being fired for smiling or checking the time, investigation reveals:
https://www.independent.co.uk/news/business/news/boohoo-employees-fired-sacked-smiling-checking-mobile-phones-cheap-clothes-channle-4-investigation-a7553271.html
Financial Times: Dark factories: labour exploitation in Britain's garment industry:
https://www.ft.com/content/e427327e-5892-11e8-b8b2-d6ceb45fa9d0
[5] The report was carried out by the Environmental Audit Committee's inquiry on the Sustainability of the Fashion Industry. The committee asked fashion retailers to tell them if they had signed up to various fashion industry initiatives to promote sustainability and workers rights. You can see the table of responses from fashion retailers here:
Parliament.uk:
https://publications.parliament.uk/pa/cm201719/cmselect/cmenvaud/1148/114804.htm#_idTextAnchor002
You can read more about the programs here:
WRAP: Sustainable Clothing Action Plan (SCAP):
http://www.wrap.org.uk/sustainable-textiles/scap
ACT – initiative on living wages:
https://www.ethicaltrade.org/act-initiative-living-wages