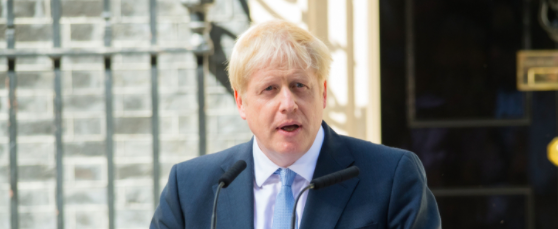 Mar 31st, 2020
38 Degrees' Coronavirus: Will you chip in?
By Ruby Earle
A message from Zoe, CEO at 38 Degrees:
It's been a week since our country went into lockdown and the reality and gravity of what we face over the coming months is becoming clearer every day.
I know a lot of us might be feeling scared, anxious or lonely. You might be feeling relieved that the government's taken bold action. I know I'm feeling a mixture of these things. But however you're feeling, I want you to know 38 Degrees will be here with you. We're here to serve our members like you every day. You are not alone.
Over the next weeks and months our movement will be a place online for people to talk and get through this together. We'll be working hard to hold the government to account to provide for people, and to give our NHS what it needs to protect us all. And we'll be using our power to fundraise quickly for other organisations on the frontline – from foodbanks to domestic violence services.
So, I'm going to ask you for a donation so that 38 Degrees can rise to the challenge we all face. I know that not all of us can afford to give away money right now. If you can't, please just take this email as a reminder that we're here for you. But for those of us who can afford to chip in a fiver or tenner, it's even more important that we do right now.
Will you chip in to a huge fund that will fuel our work over the next weeks and months?
I can truly think of no one else better suited to the task ahead of us. 38 Degrees is made for a crisis like this. We are an online community of millions and millions of people who have proven time and time again that they can come together to make the country a better place.
We have a choice: do we step back, or do we roll up our sleeves and get stuck in? It's going to be up to all of us to define how our country and government responds to this.
The team here has been working hard (from their houses and flats of course). Since the lockdown, almost a million of us have got involved in 38 Degrees campaigns. Together we're fighting to make sure workers are protected, that people get proper sick pay, and that renters can't be evicted from their homes.
Already we've seen how people power can make a real difference during this crisis. In the last two weeks hundreds of thousands of us came together to force Wilko to keep proper sick pay for their staff, and together we've pushed the Scottish government to ban evictions for the next six months. People power works.
This is a time for generosity of spirit and community, not turning inwards. And for all of this to work we need money to make it happen. So if you can donate, please chip in now.
Thank you from the bottom of my heart. We'll get through this together.
Zoe Whyatt
CEO, 38 Degrees