Aug 24th, 2020
New chair excited by new direction for 38 Degrees
By 38 Degrees team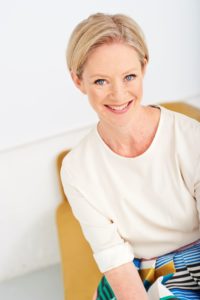 38 Degrees has appointed Sue Tibballs OBE as its new chair.
Sue is a campaigner and commentator who has worked in the social change sector for nearly 30 years. She is CEO of the Sheila McKechnie Foundation, a 'think and do tank' that builds capacity in campaigning and social change while protecting civic space. Previously she was CEO of Women in Sport, where she oversaw a spectrum of campaigns aimed at unlocking the potential of women's elite sport while helping more women become active. She worked for The Body Shop in the late 90's where she was responsible for the global roll out of the pioneering Ruby campaign, which first made the connection between body image and self-esteem.
Since 2008, 38 Degrees has helped millions of people make real change happen through signing petitions, contacting their elected representatives and crowdfunding for attention-grabbing tactics. Issues the organisation has campaigned on range from combating plastic waste, to campaigning on the impact of trade deals on food standards and most recently, calling for a wage increase for all NHS workers in light of the coronavirus pandemic.
Sue will be overseeing the creation of a new strategy for the organisation which will power 38 Degrees for the next 5 years, to keep effectively advocating on behalf of millions of people across the country in a changing technological and social landscape.
She said: "For the past 12 years, 38 Degrees has led the way in people-powered online campaigning. We've given millions of people the power to influence decision makers on a wide range of issues. It's extraordinary that all that has been done thanks to thousands and thousands of individuals across the UK making small donations. That means that 38 Degrees is completely independent and not beholden to anyone, except the members of the public who take action with us.
"I'm joining the organisation at an incredibly exciting time, but also at a time of huge change: the coronavirus crisis, fast technological progress, climate change and a future for the UK outside of the European Union. There has never been a more important time for people's voices to be heard in decisions which will affect us for decades.
"Innovation has marked the story of 38 Degrees. Connecting more people with decision makers in new and interesting ways, if it's done in the right way, can help strengthen our democracy and empower the public. That's our task, and I'm incredibly proud to be joining to help the team meet the challenge."
Zoe Whyatt, Interim Executive Director at 38 Degrees, said: "Sue's wealth of experience and track record for innovation will be invaluable as 38 Degrees charts its course for the next few years. We're very excited to get to work."
Other new board members at 38 Degrees include:
Patrick Vernon OBE is a social commentator, campaigner and cultural historian. He kickstarted the campaign for an amnesty for the Windrush Generation and his "Windrush: never again" 38 Degrees petition was signed by more than 141,000 people.
Ellie Ereira co-founded and runs Pivotal Act, an initiative dedicated to working with nonprofits to collaboratively create technology that addresses social, humanitarian and environmental issues.
Sarah Sternberg who leads social impact strategy at Movember, where she works on campaigns and initiatives that challenge masculine norms in order to promote men's health.
Devin O'Shaughnessy who has spent over 20 years working in the field of international development, with a specific focus on democracy assistance.
You can find more information about the 38 Degrees board here.