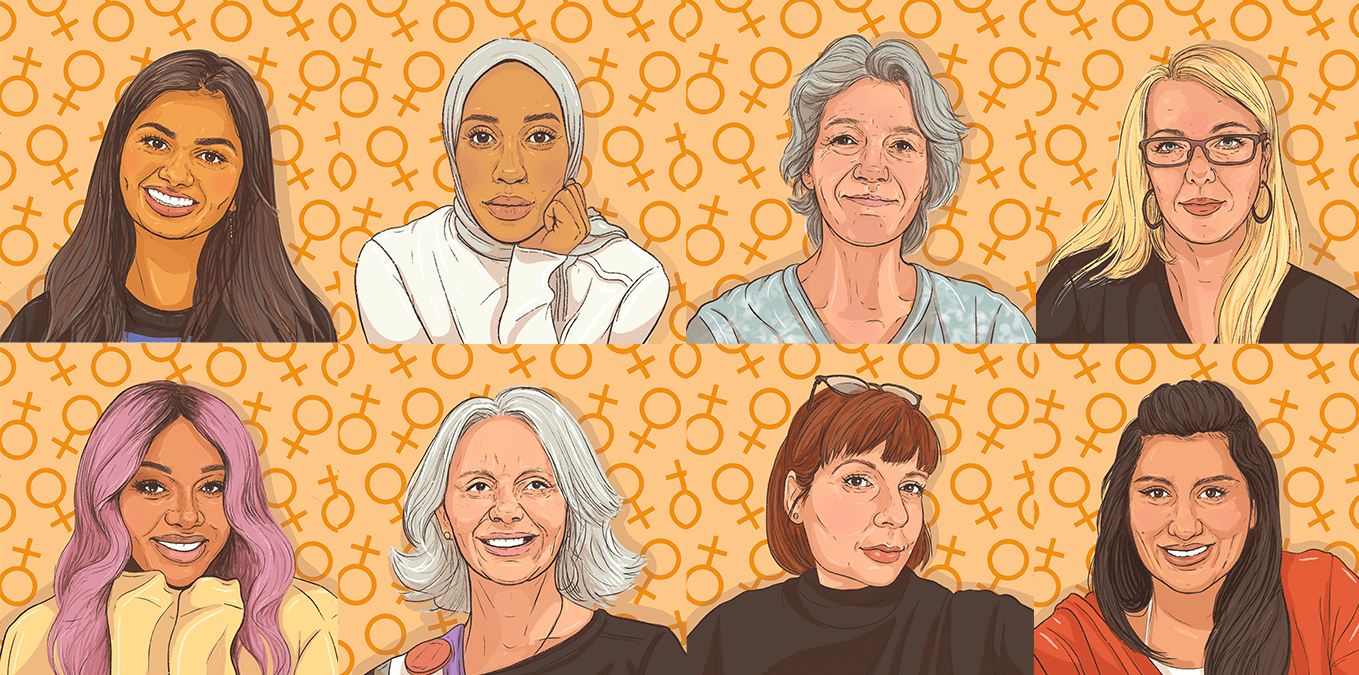 Mar 2nd, 2021
8 inspiring British women campaigning for change
By 38 Degrees team
Whether she lives down the road or across the globe, so many women choose to challenge inequality and fight for important issues.

Here are 8 incredible British women who inspire us every day:
1) Portia Lawrie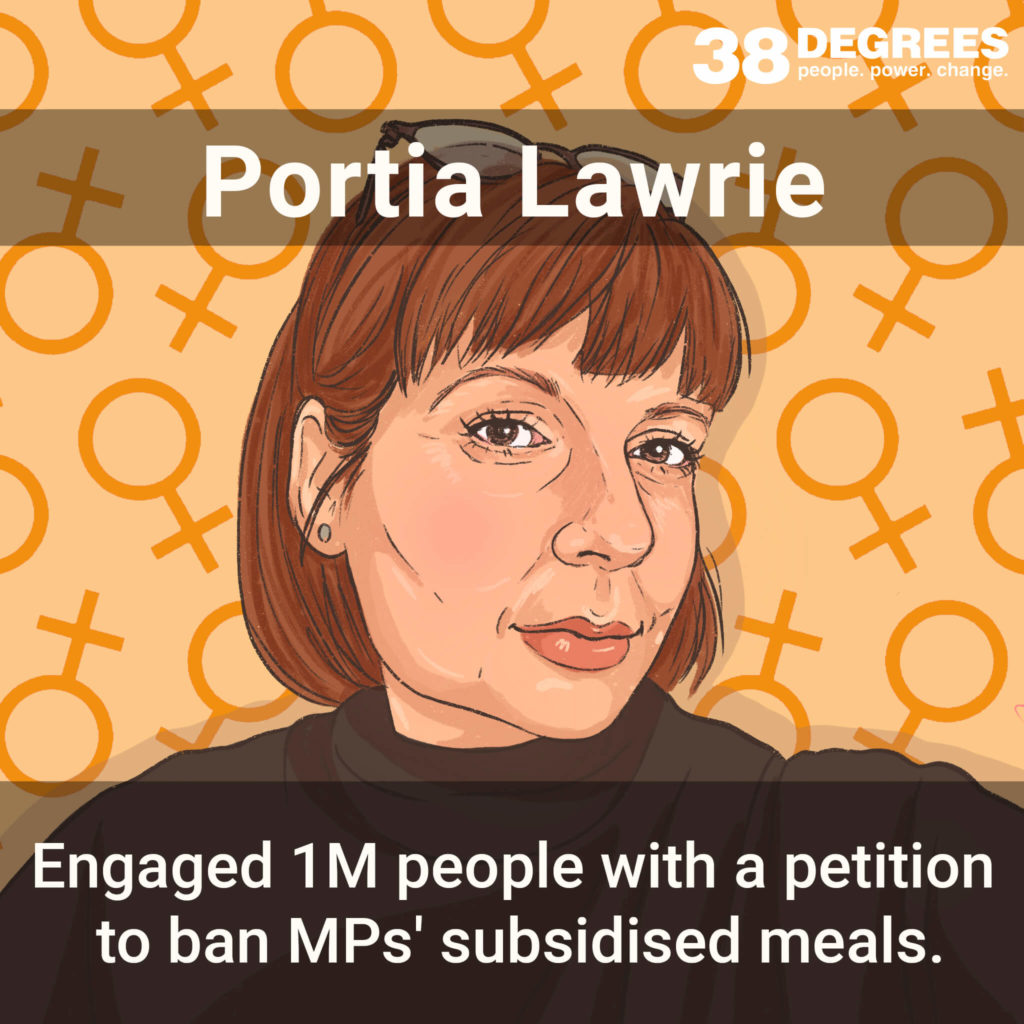 Portia is a freelance sewing designer, writer and a 38 Degrees member! Last year, she started a petition with 38 Degrees, calling for an end to MPs subsidised meals, after MPs voted against extending free school meals into the holidays for the poorest children in the UK. Thanks to a dedicated group of petition sharers, news outlets, and the incredible activism of Marcus Rashford – the campaign went viral and people power forced the government to u-turn on their decision. Portia continues to lend her voice to this issue, criticising 'MP privileges and calling for an end to hypocrisy in politics'.
2) Asma Elbadawi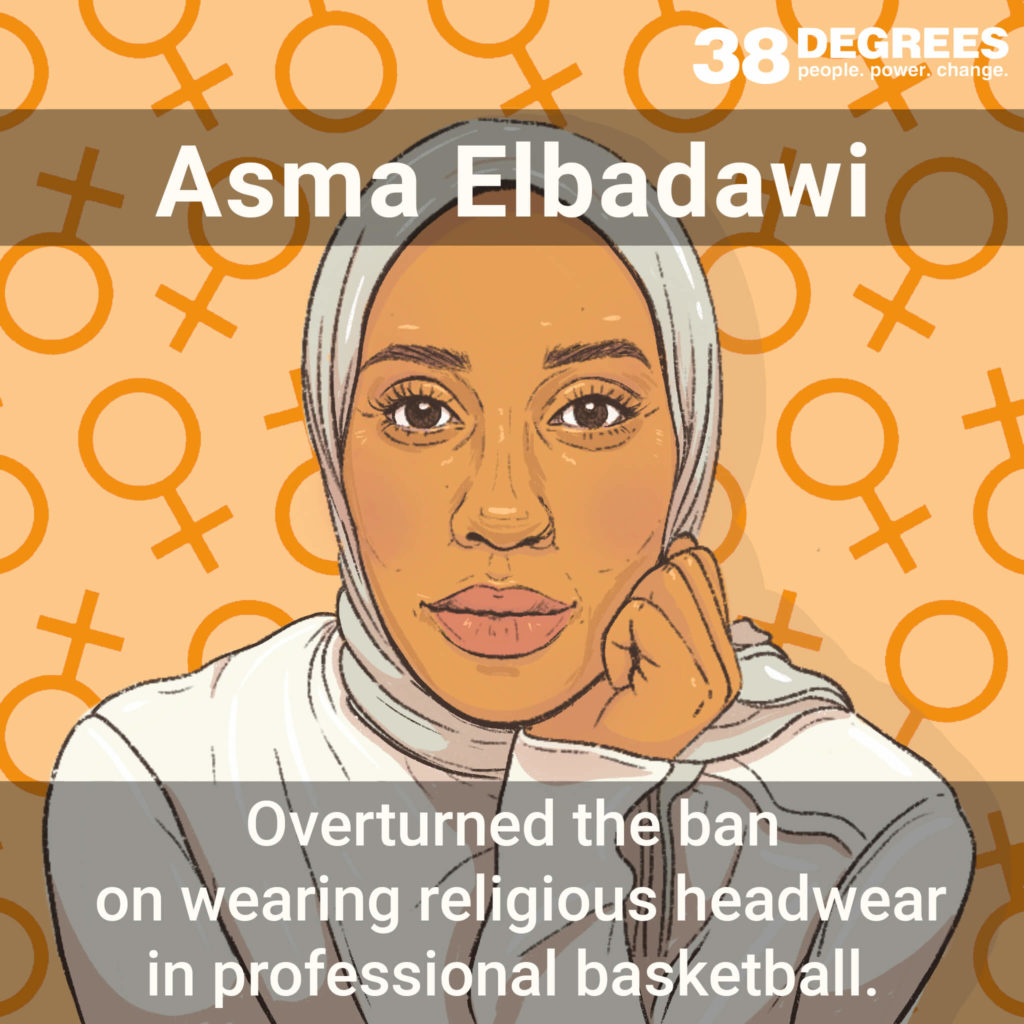 Asma is a Sudanese-British spoken word poet, basketball player and activist. In 2017, she campaigned to overturn the ban on wearing hijabs and religious headwear in professional basketball. A petition she created reached 130,000 signatures, and after 2 years of campaigning she succeeded in convincing the International Basketball Federation to reverse their decision. As well as being a game-changing athlete, Asma continues to speak out on social issues through her poetry. 
3) Jacqui Hawkins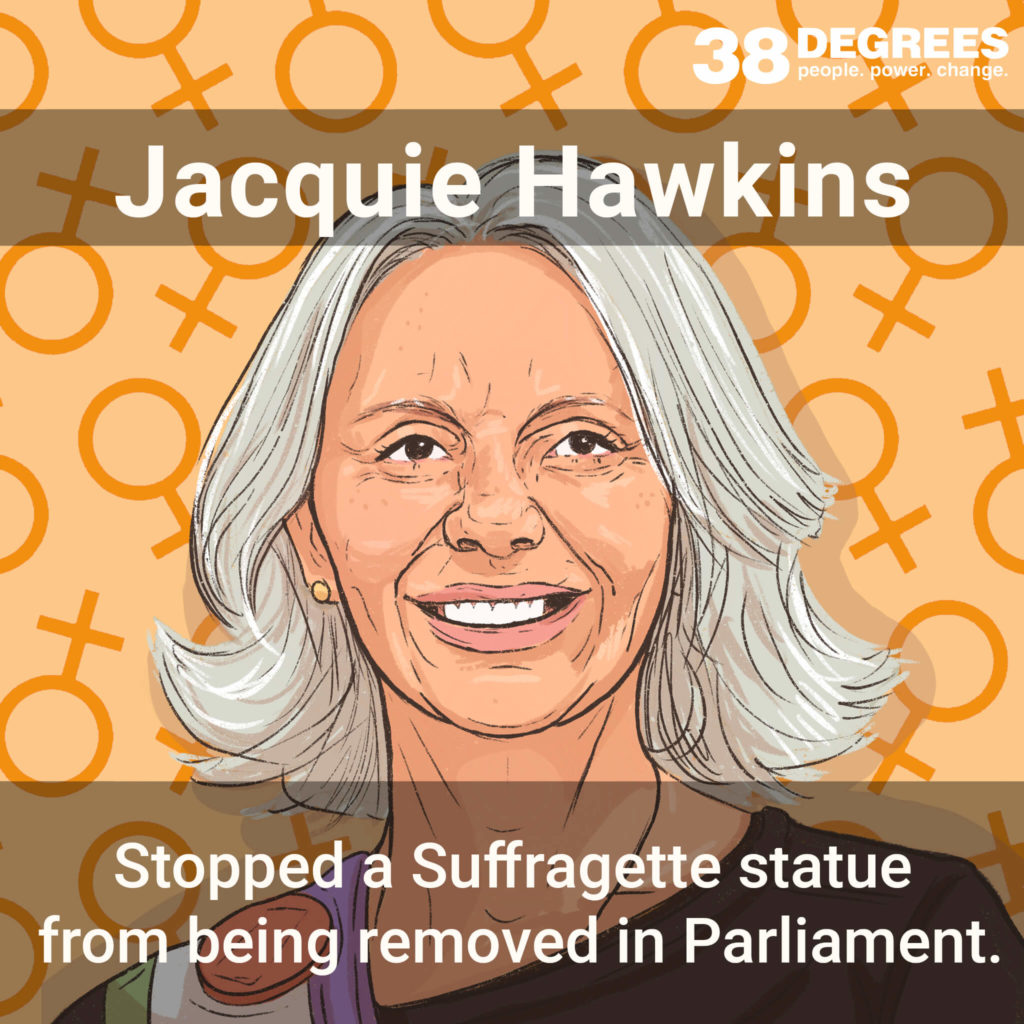 Jacqui is a retired public servant, grandmother and 38 Degrees member! A few years ago, she started a petition with 38 Degrees, after news that a statue of Emmeline Pankhurst – which was funded by Suffragettes in the 1930s – was to be removed from Tower Gardens near the House of Lords. When she heard this news, Jacqui, 'instinctively felt that this was wrong and a negation of Emmeline Pankhurst's 40 year long campaign for 'Votes for Women' and the indignities suffered by other Suffragettes.' The campaign was a success, and after lots of pressure, Westminster Council eventually withdrew the planning application to move the statue. 
4) Munroe Bergdorf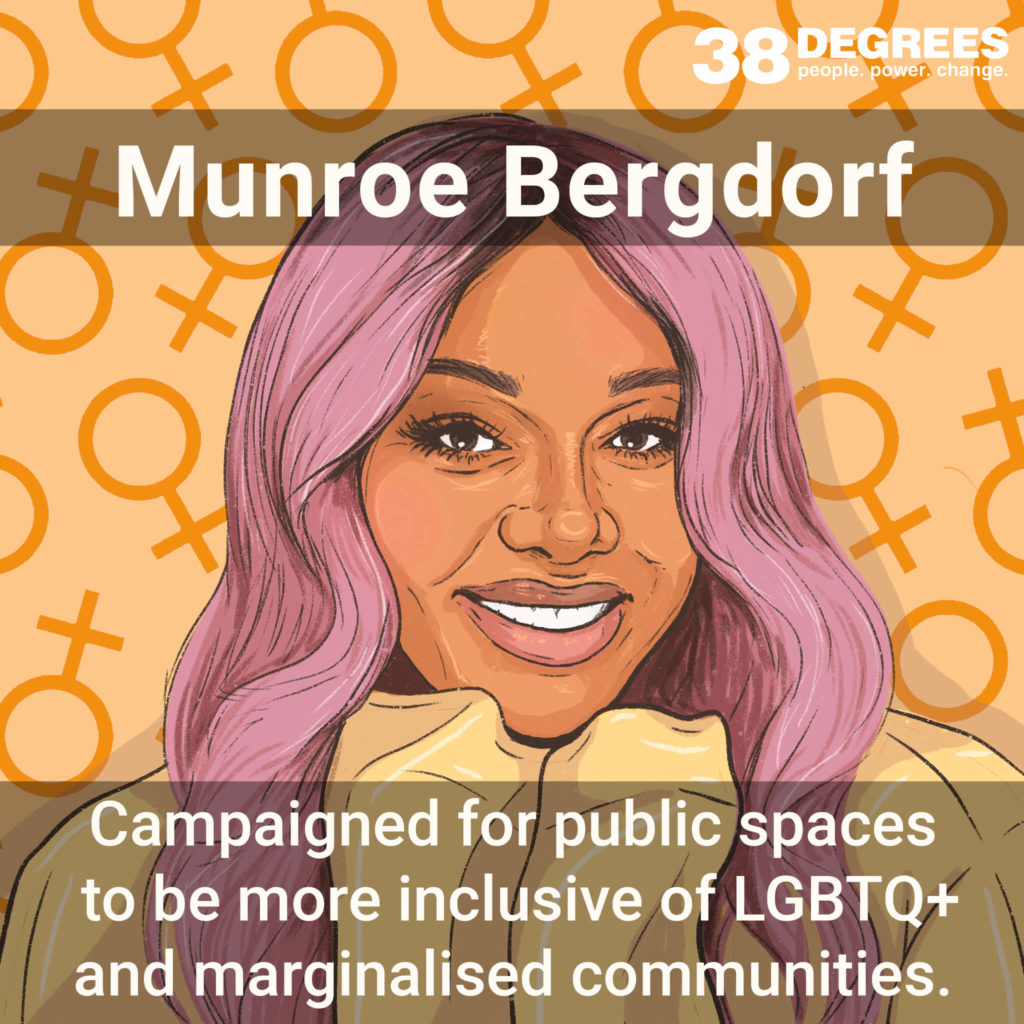 Munroe is a transgender model and anti-racism activist. She started modelling after she saw a lack of diversity in the industry and began to fight for spaces to be more inclusive of LGBQT+ communities. Her campaigning for LGBQT+ issues has seen her constantly challenge gender inequality and racial discrimination, most recently becoming an ambassador for UN Women UK. She has also been a champion for the UN #DrawTheLine campaign – which calls for an end to female genital mutilation. 
5) Karen Gray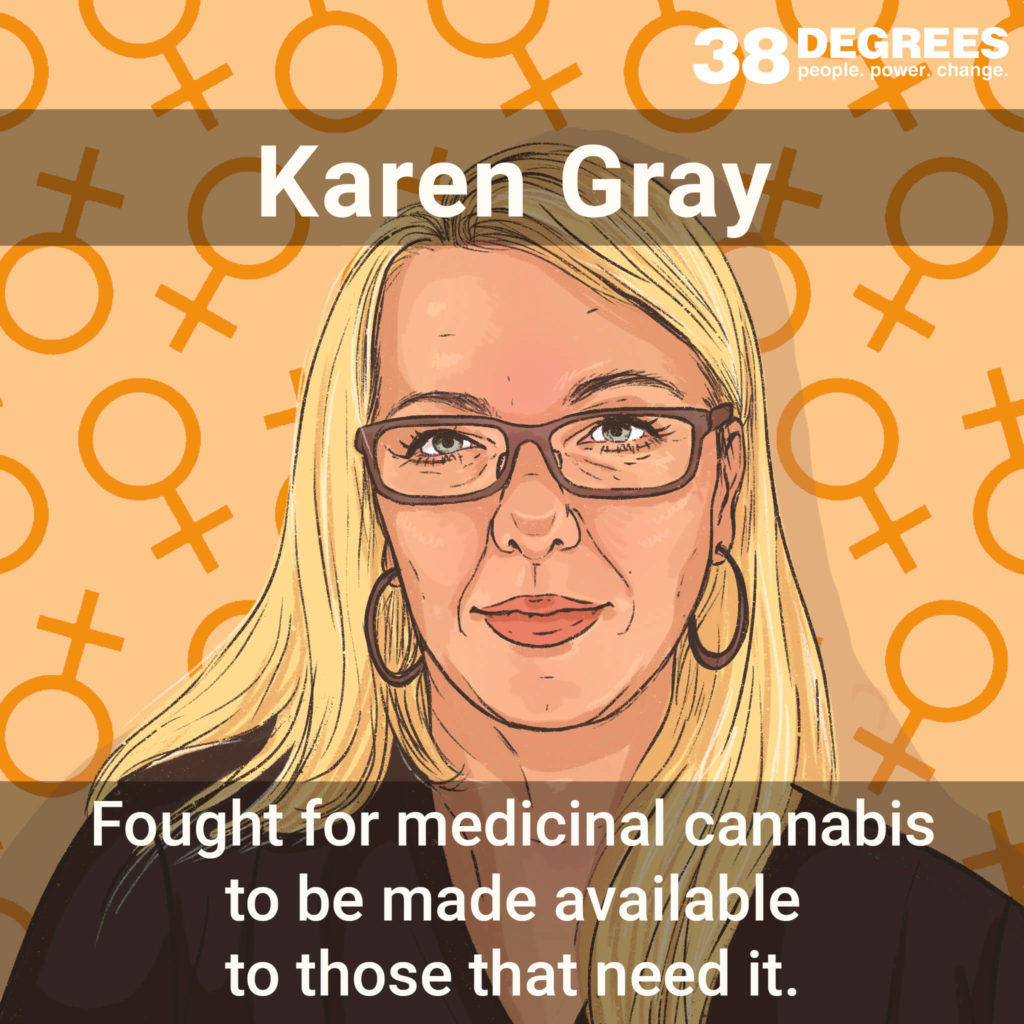 Karen is a mum to Murray, a 38 Degrees member, and a campaigner for children affected by severe epileptic conditions. She started a petition with 38 Degrees that called for medicinal cannabis to be made available on the NHS, for people who were affected by severe epilepsy like her son. The petition received over 240,000 signatures and was delivered to Downing Street. The law changed in November 2018 to allow cannabis to be prescribed in some situations, and Karen 'continues to fight for medicinal cannabis to be made accessible for all that need it'. 
6) Amika George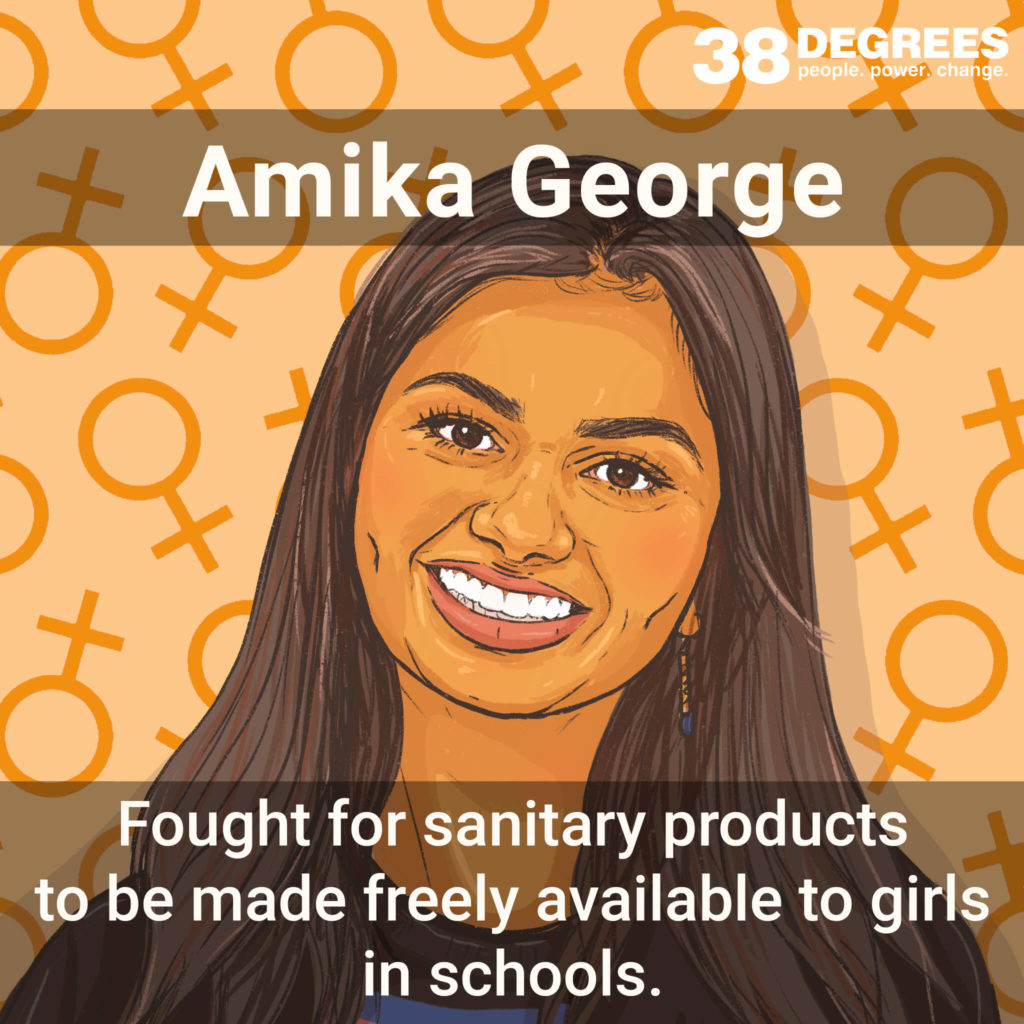 Amika is an activist and campaigner for period poverty in the United Kingdom. Amika was inspired to campaign for period poverty after reading about stigma around menstruation in British schools. While attending secondary school, she founded the #FreePeriods movement in 2017. Her organised protests aimed at convincing the UK government to provide free sanitary products to schoolchildren, is just some of the impact she's had fighting against period poverty. In 2019, former Chancellor Philip Hammond announced that secondary schools in England would receive funding to provide sanitary products free-of-charge to poorer young people. Amika continues to fight against period poverty, and advocates for better education around menstruation.
7) Jasvinder Sanghera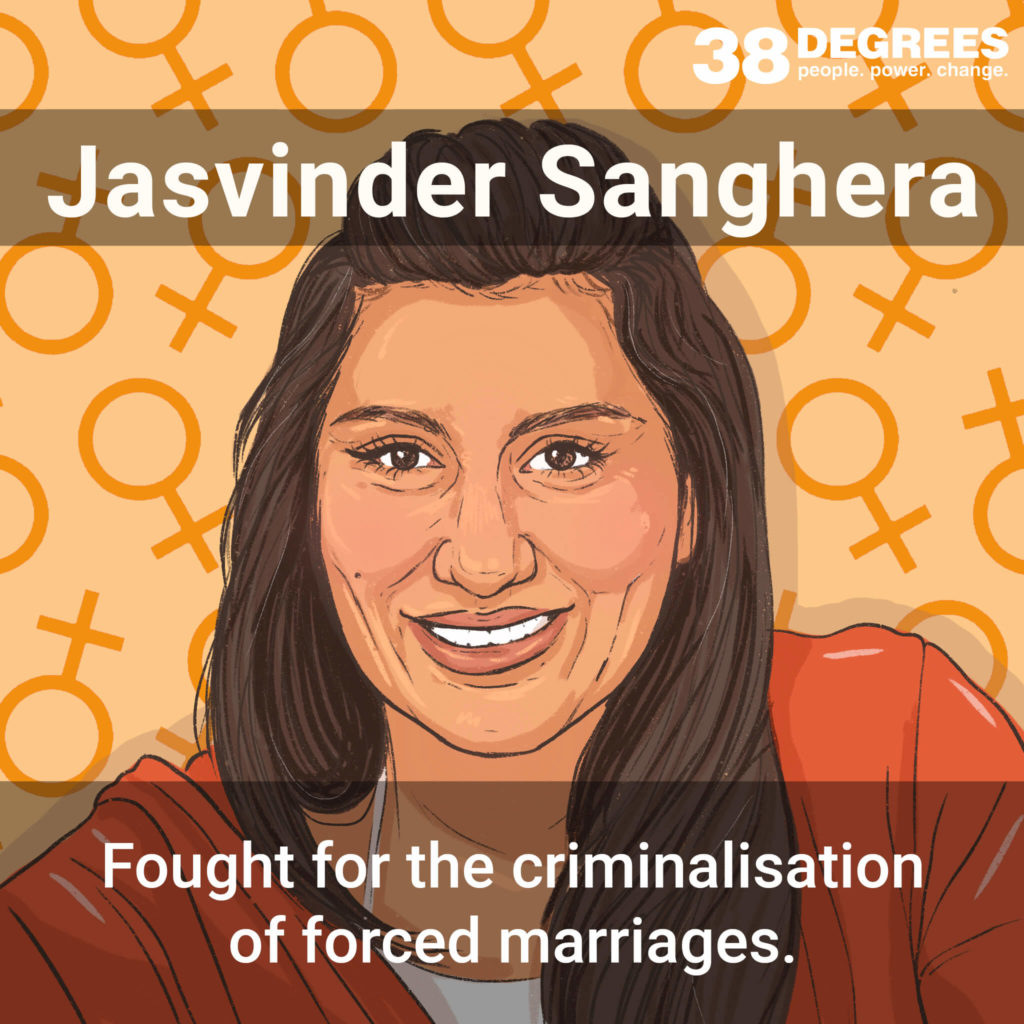 Jasvinder is a British writer and campaigner against forced marriages and abuse. Her memoir Shame, which documented her experiences escaping from a forced marriage, was described in the House of Lords as a 'political weapon'. After having survived a forced marriage and developing the willpower to help others in similar circumstances, she founded Karma Nirvana in 1993, a national award winning charity that supports both men and women affected by honour based abuse and forced marriages. Recognised by prime minister David Cameron, her ground-breaking work is recognised as a contributory factor to the creation of a specific UK forced-marriage criminal offence in 2014. 
8)  Christine Trethowan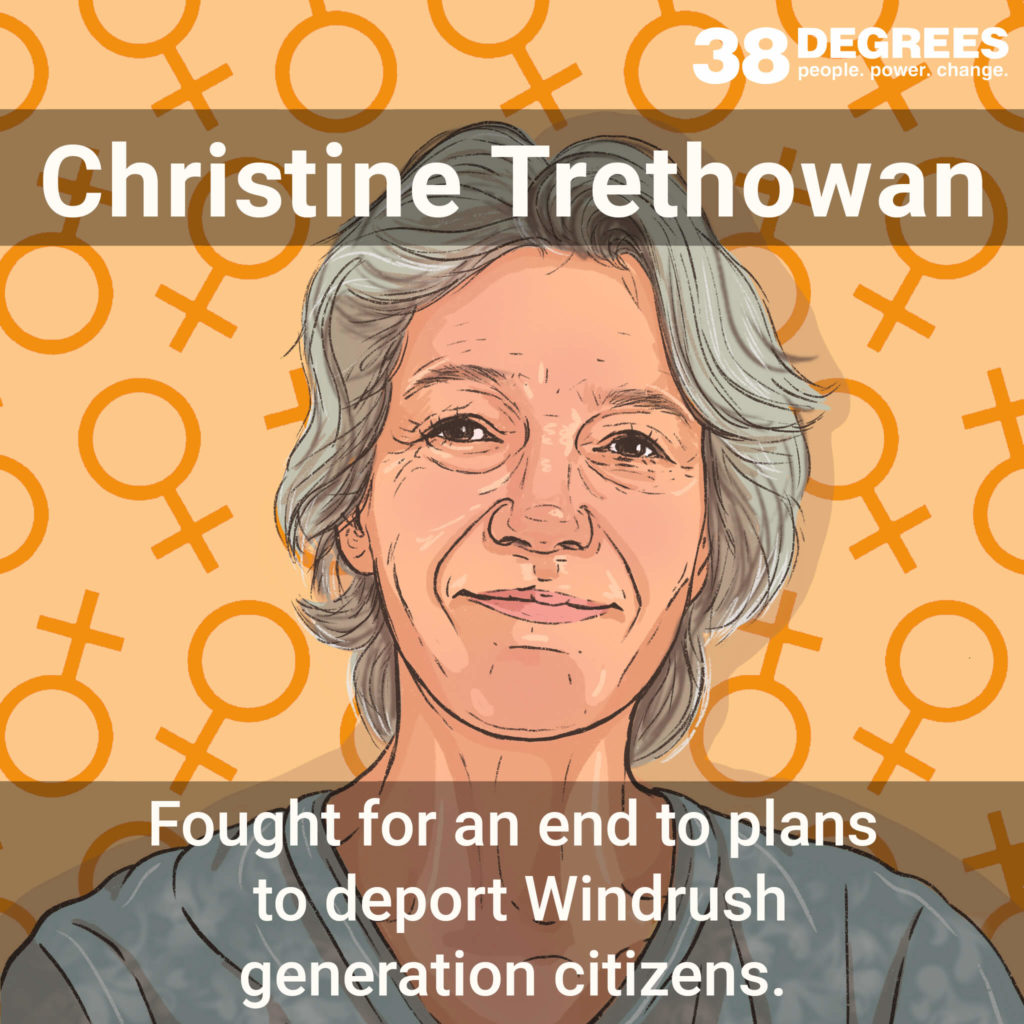 Christine is a retired NHS worker and 38 Degrees member, who worked for several years in mental health services, promoting equality and diversity. A couple of years ago, she started a 38 Degrees petition, calling on the Home Office to back down and let the 'Windrush Generation' Commonwealth citizens stay, after thousands were threatened with deportation. The petition reached over 100,000 signatures and was handed into the Home Office! Massive public and political pressure, forced the Government to U-turn and fix the crisis. Christine continues to speak out for the Windrush generation and others who have 'fallen foul of this unjust policy, as the battle for justice is still not over'. 
A huge thank you to the incredible Nadia Akingbule for creating these beautiful illustrations – check out more of her work on her Instagram!