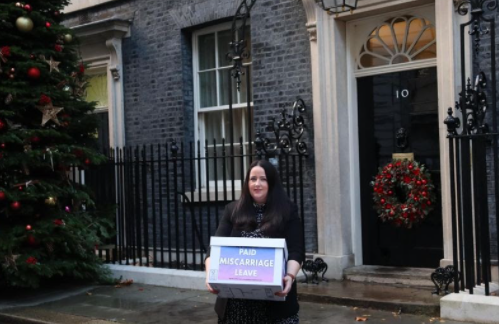 Dec 13th, 2021
Handing in the miscarriage leave petition
By Megan Bentall
Suffering a miscarriage is a traumatic experience, but right now those who lose a baby before 24 weeks aren't entitled to any time off work. Instead of having time to grieve, they could be forced to turn up to work the next day, or risk losing pay. 
Just a few weeks ago, Lanark and Hamilton East MP Angela Crawley handed her petition for Paid Miscarraige Leave, hosted on the 38 Degrees site,  into Downing Street. The petition has been signed by over 36,000 people from all over the UK urging the Government to introduce at least three days of paid miscarriage leave for parents who lose a baby before 24 weeks of pregnancy.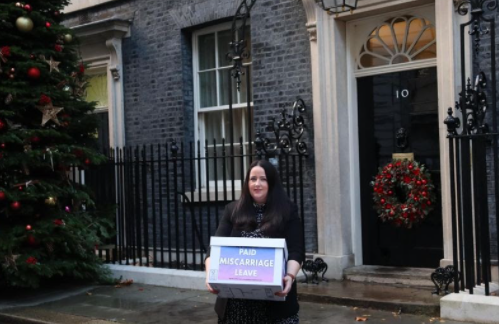 It shouldn't be controversial, but for paid miscarraige leave to be introduced we need the government to support the bill when it is read next month for it to become law. For that to happen we need to prove to MPs and the government that this is something the public wants. A huge petition signed by thousands of people from all over the UK will do just that.
The petition has been handed in, but the campaign isn't over yet so you can still add your name. Click here to sign the petition today.