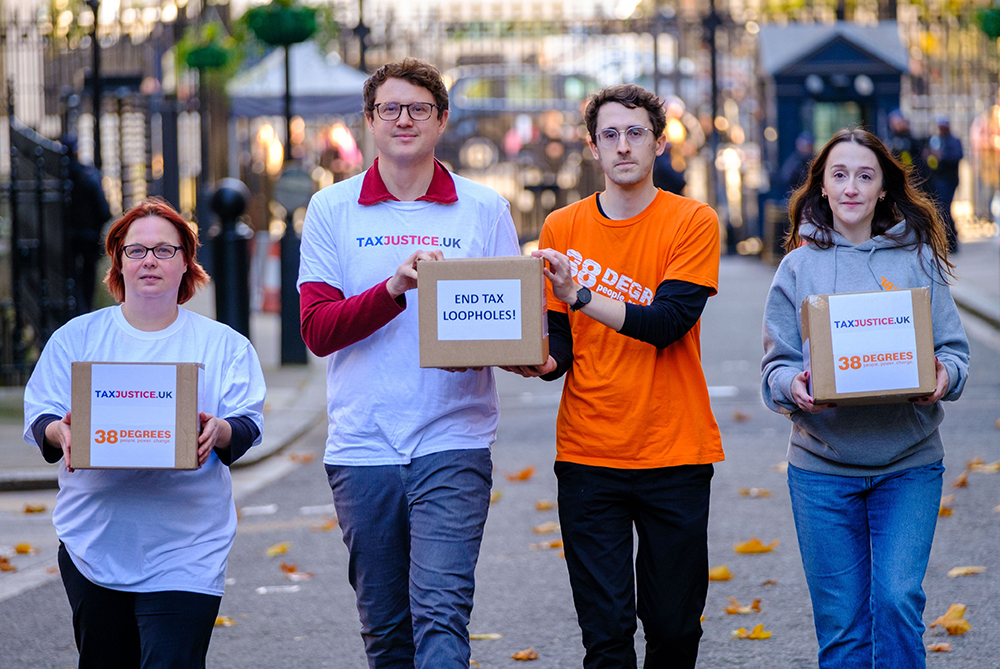 Feb 8th, 2022
Campaign win! Tax Justice UK secure commitment to tackle dirty money
By Angus O'Brien
Since the Pandora Papers revelations last October, Tax Justice UK have been campaigning to force the Government to clamp down on money launderers and tax avoiders. 
Over 117,000 people signed their petition on the 38 Degrees website calling for action – and now there's been a breakthrough.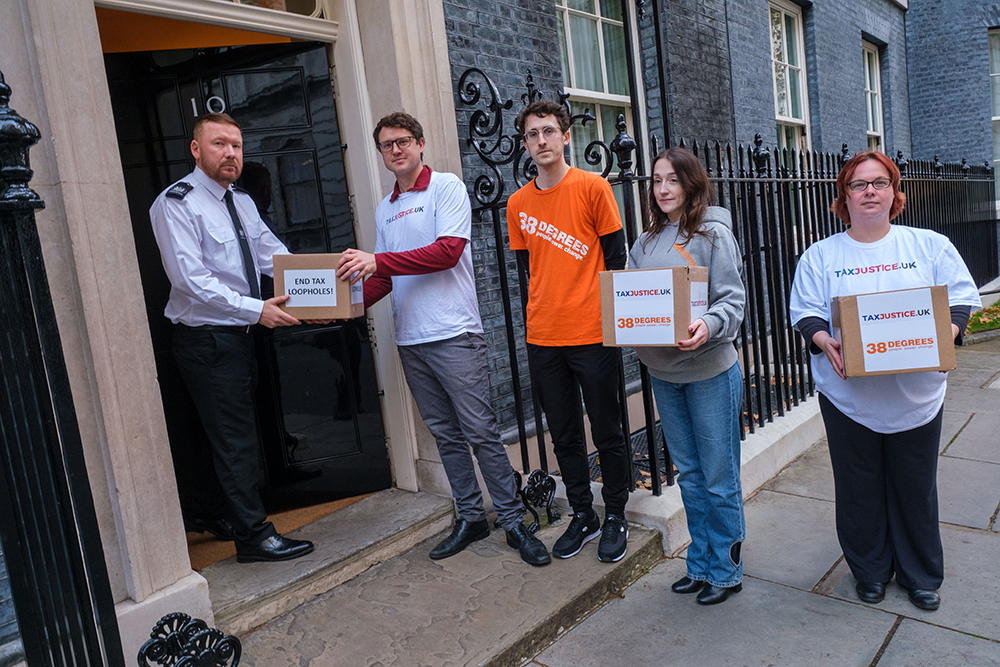 Last month, a Government Minister dramatically resigned, in part, because crucial legislation to tackle dirty money had dropped off the agenda.
The team at Tax Justice UK sprang into action and mobilised allies and the media. A number of Conservative MPs ramped up the pressure. Labour and other opposition parties called out the government's delay. The Times and many other newspapers reported on it.
Now, the Government's been forced into u-turn. Boris Johnson, Rishi Sunak and Liz Truss have all announced that the crucial Economic Crime Bill will be introduced this year.
This is a huge step forward which the 38 Degrees community helped make happen.
What's next?
Tax Justice UK will be keeping a close eye on developments to make sure the bill goes through and that important measures like a register of UK property owned by overseas shell companies is included.
You can read more about the Tax Justice UK's work on their website.