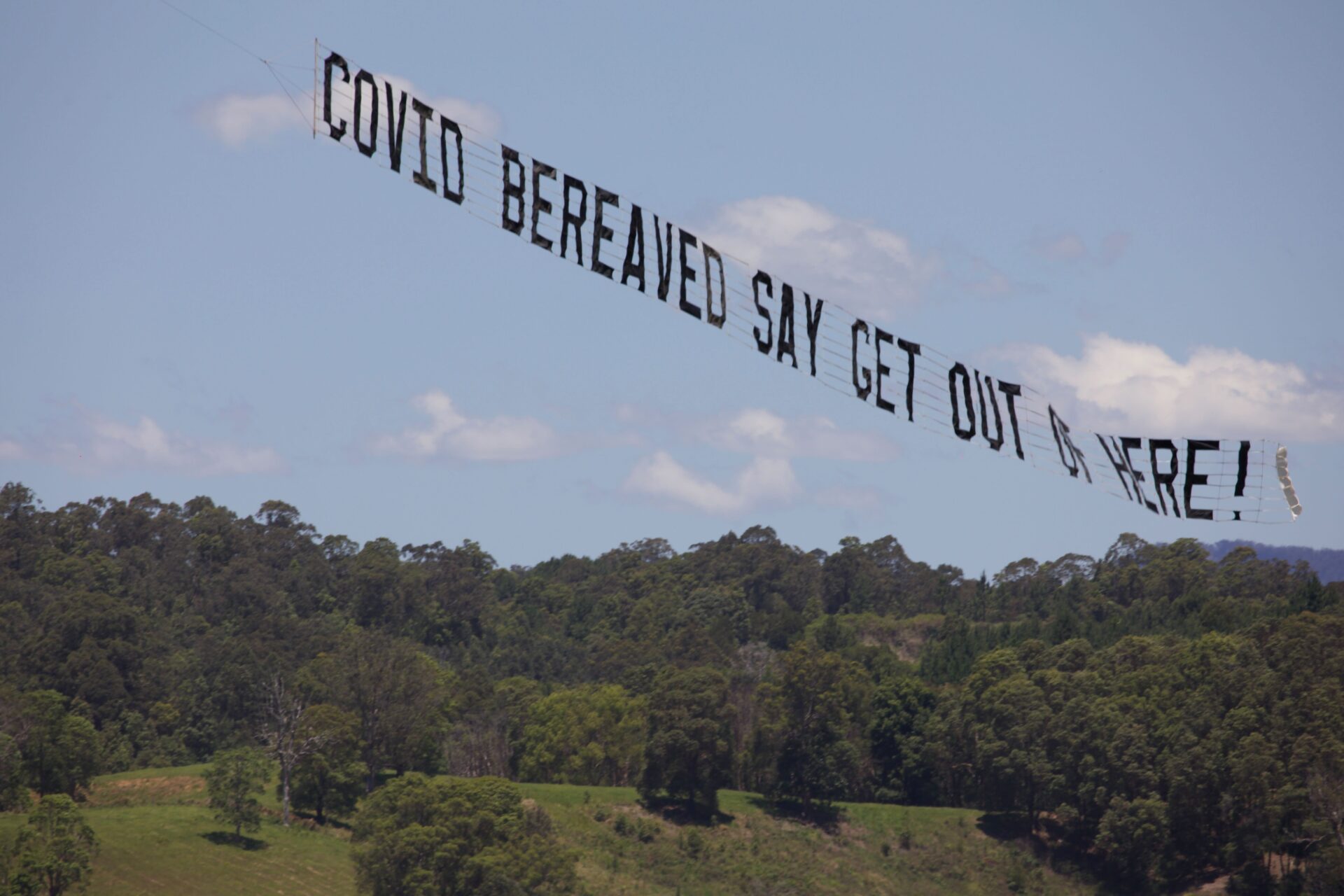 Nov 21st, 2022
Our message to the jungle Matt Hancock couldn't ignore
By Hannah Graham
Politicians seeking to rebuild their public reputation with an appearance on reality TV is nothing new. But when the news broke that Matt Hancock, the disgraced former Health Secretary who broke his own lockdown guidance, was set to appear on ITV's flagship show I'm A Celebrity, Get Me Out Of Here, it was the definition of too soon for millions of us – none more so than the Covid Bereaved Families for Justice campaign.
With questions remaining unanswered about decisions made as the pandemic raged, the group set up a 38 Degrees petition calling for ITV to reverse their decision to send him into the jungle. Over 40,000 of us quickly signed the petition, hundreds of members of the 38 Degrees community told us how upset his inclusion in the line up had made them feel, and their stories even featured across local newspapers. But as ITV pressed ahead and Matt Hancock jetted to the jungle, we knew we needed to do something more.
At 38 Degrees, we pride ourselves on our ability to act fast and respond in an impactful but punchy way to breaking news. Figuring out how to do that – and send a clear message to an inhabitant of a remote Australian jungle – was something of a challenge. However, with the help of some campaigner contacts in Australia, what started as a wild idea became an actual possibility, and last weekend we booked a plane to fly a message across the sky above the set that even the apparently thick-skinned Matt Hancock couldn't ignore.
As we navigated the Australian time difference, we awoke on Tuesday morning eager to find out whether our plan had worked, if the plane had taken its flight, and if our photographer had captured the stark images we needed to splash this across the media. We weren't disappointed.
The plane, which circled the set for two hours, flew a 35 metre long banner sending a heart-rending message on behalf of the Covid Bereaved Families for Justice campaign: COVID BEREAVED SAY GET OUT OF HERE!
It allowed us to pile the pressure on Hancock and his team, as photos and video footage made their way across newspapers, entertainment pages, and even became the most read story on the BBC news website. But most importantly, it gave those most affected – those who had lost so much during the pandemic a platform to speak out – such as Lobby from Covid Bereaved Families for Justice who appeared on Radio 1.
Disappointingly – but perhaps unsurprisingly – I'm A Celebrity didn't show the banner, or Matt Hancock's reaction. However, judging by the noise complaint from the ground our pilot received, we're fairly confident the cast and crew noticed our message. We hope it made Matt Hancock stop and think about the impact his decision to participate in the show has had on many of us. And we hope it leaves him in no doubt we'll keep up our work with the Covid Bereaved Families for Justice, to ensure the Covid inquiry delivers the answers that they, and all of us deserve.