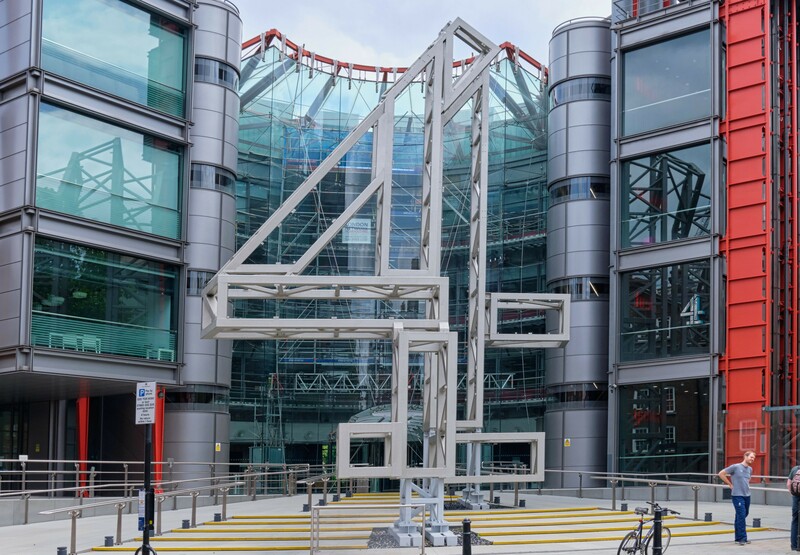 Jan 5th, 2023
Keep Channel 4 public: A victory for people power
By Veronica Hawking
A crystal clear example of the power we can have, when we all come together.
What a way to kick off 2023. Yesterday, we got confirmation the Government look set to row back on their plans to privatise Channel 4. It's an issue the 38 Degrees community and partners have campaigned on tirelessly since it was first floated in August 2021. And it's a crystal clear example of the power we can have, when we all come together. 
Channel 4 belongs to all of us – but it doesn't cost the taxpayer a single penny. It's a trailblazing part of British culture that so many of us are proud of,  not only providing great TV shows – from Gogglebox to Bake Off – that we know and love, but also delivering a huge number of jobs across the UK. But selling off Channel 4 to wealthy investors could have meant the end of shows which reflect the lives and experiences of ordinary people in the UK. It could have hit already struggling independent producers across the country, and see tens of thousands of jobs put at risk.
So, no wonder alarm bells sounded for so many of us, when then Culture Secretary Oliver Dowden announced a consultation on the broadcaster's future in August 2021. Along with trade unions such as BECTU, who represent workers in jobs provided by Channel 4 across the country, and who have campaigned tirelessly on this, the 38 Degrees community threw everything at the Government to get them to reverse their decision. Together: 
215,741 of us signed

the petition

telling the Government to keep Channel 4 public. 

43,538 of us overwhelmed

the Government consultation

telling them to stop the sell off. 

13,638 of us chipped in to fundraise for some eye-catching stunts to get the Government's attention: taking out a front page ad in Nadine Dorries' local paper to

driving an ad van to her Westminster office

with a message from the 96% of us who opposed the Government's plans to privatise Channel 4. 
Last month, we sent a briefing about the campaign hundreds of thousands of people have taken part in, to the new Culture Secretary, Michelle Donelan.  We summarised all the work we had done together and the strength of public feeling against their plans to sell Channel 4 off.
Yesterday, the new Secretary of State finally confirmed, in writing to the PM, the government intended to scrap the plans. 
Those with the deepest pockets were on the other side of this fight. But together, we won. This victory proves that when we come together we can win. Together, hundreds of thousands of us helped to keep our public service broadcasters in public hands and protect our democracy.