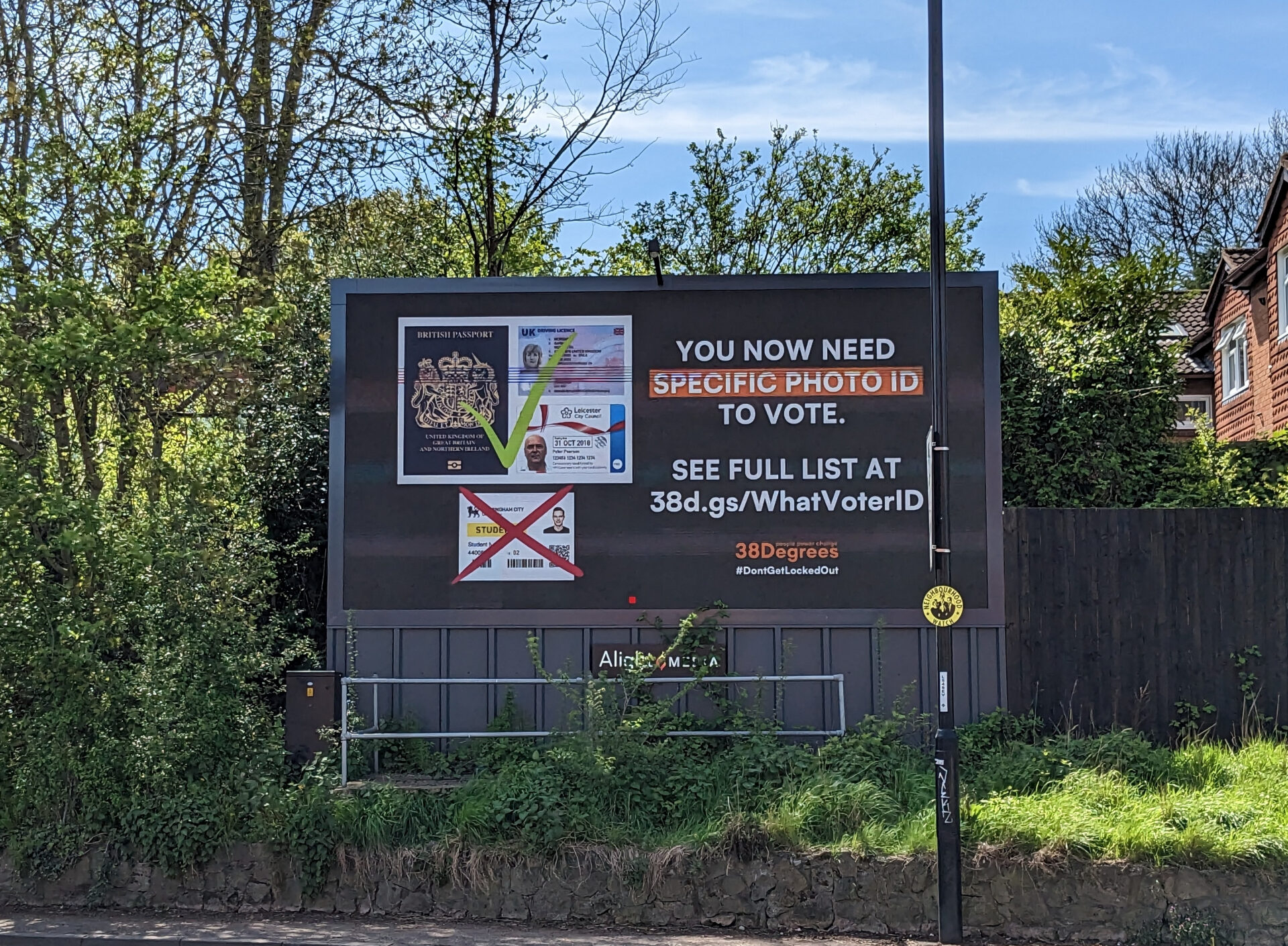 May 4th, 2023
Voter ID: How our community rallied to defend democracy
By Ellie Gellard
Today voters across the country took to the polls to have their say about who runs their local communities. 
Whether it's bin collections or bus services, schools or social care – we all deserve a say in how our areas are run. 
But this election day was a darker one for our democracy. Although we are yet to see if we'll ever find out the extent of the impact, we already know that voter ID rules are an ineffective solution to an inexistent problem, which will have taken people's votes away from them.
 DID YOU HAVE A PROBLEM VOTING TODAY? TAKE OUR SURVEY HERE
At 38 Degrees, we fought against these changes. But when the writing was on the wall, and it was clear they were going ahead, we turned our attention to making sure the hundreds of thousands of people in our online community could take action to spread the word in their local communities and limit the democratic damage. 
Over the course of our campaign, 38 Degrees has:
Provided 12,001 people with posters to pop in windows across the country, warning neighbours of the rule changes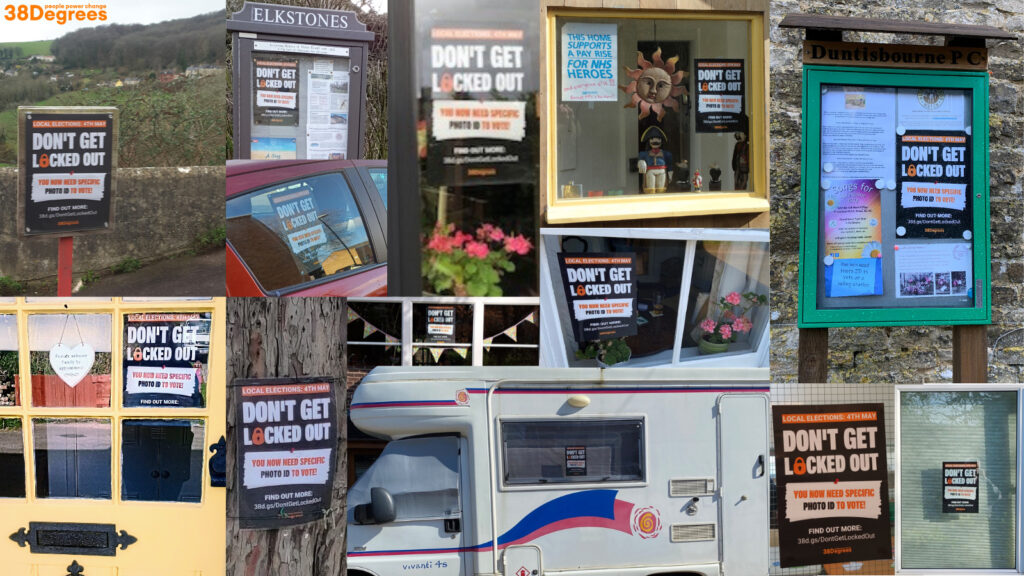 Produced an online voter ID quiz – visited by 120,609 people – to spread the word.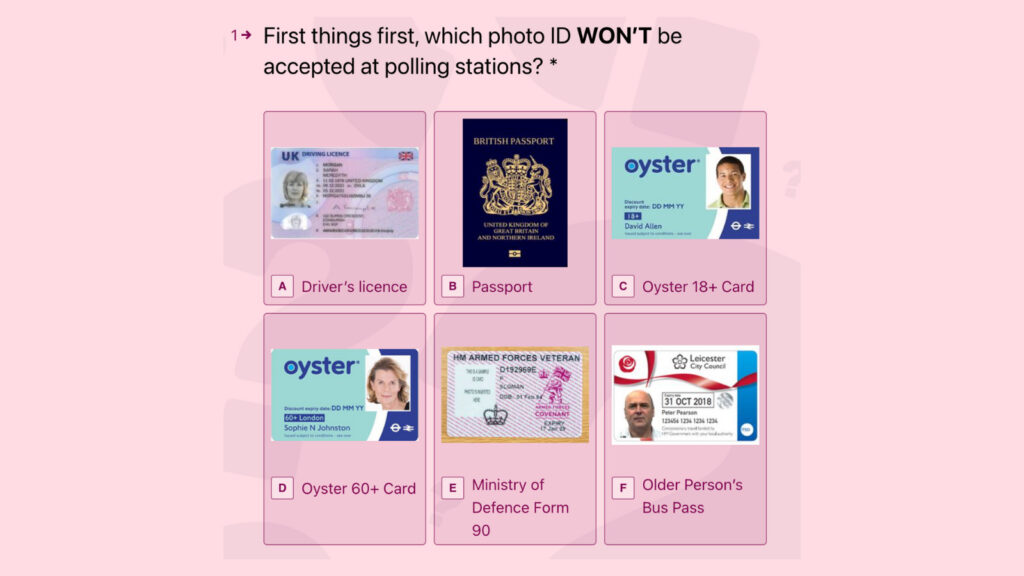 And yesterday our crowdfunded reminder billboards started springing up across the country, as a final reminder to bring ID and have your vote counted.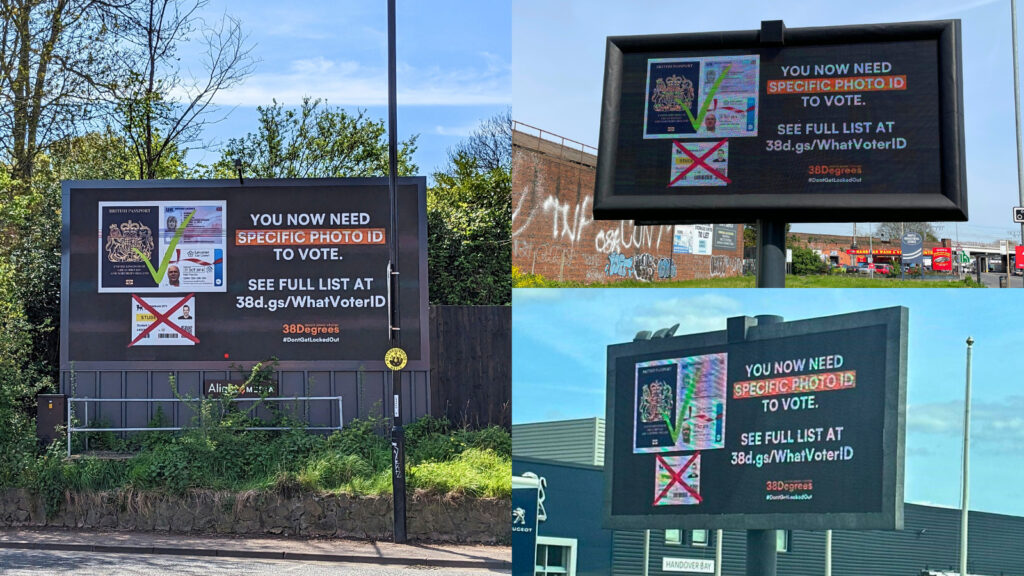 And we know that these rule changes don't affect us all equally. Research warned that the country's most deprived communities would be most affected – and most silenced – by this assault on our elections. So we invested more money in spreading the word in those communities: our 57 billboard locations were all chosen to target the areas most at risk of being locked out.
Our people-powered effort to limit the democratic damage inflicted by this Government was never going to be enough. One person turned away is one too many. But 177,389 people (the total number who took action in this campaign) can be proud that by coming together, we may have helped people today who would otherwise have been locked out.
DID YOU HAVE A PROBLEM VOTING TODAY? TAKE OUR SURVEY HERE