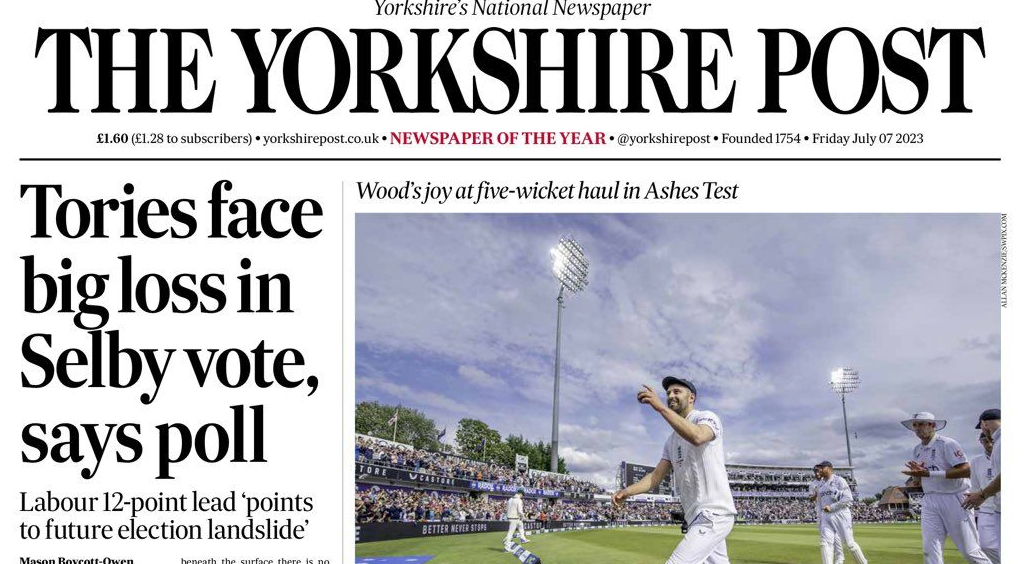 Jul 7th, 2023
The political cost of the cost of living crisis: a tale of two by-election polls
By 38 Degrees team
If you've passed a news stand in Yorkshire or London today, chances are you'll have seen some front page news, courtesy of 38 Degrees.

We've released the findings of opinion polls in the two by-election constituencies of Uxbridge & South Ruislip and Selby & Ainsty, and each splashes the front pages of that seat's regional newspaper – the Evening Standard and Yorkshire Post respectively.

The political implications of the collapse in support for the Conservatives is what is getting attention from the media, but we commissioned these polls from JL Partners – funded by small donations from our supporters across the country – because we wanted to see how the cost of living and NHS crises are driving voter decisions. The numbers are gut wrenching.

▶ 50% of people in Uxbridge have cut back on essentials or the fun things that make life enjoyable – and it is 57% in Selby.
▶ 43% of people in Uxbridge and 49% in Selby are, or know someone who is, waiting for NHS treatment
▶ 28% of people in Selby and 31% of people in Uxbridge are worrying about paying their rent or mortgage in coming months.
As our CEO, Matthew McGregor said to the Yorkshire Post,
"Rishi Sunak's failure to tackle the cost of living crisis could cost the Tories one of their safest seats. These bombshell poll findings will send shockwaves through Conservative ranks about the political cost of their failure to get a grip on the cost of living crisis hitting the public so hard. If accurate, this result would be a stunning verdict on the government's failure to help people in this moment of crisis."

The full data set is available via JL Partners who undertook this polling on our behalf, here.