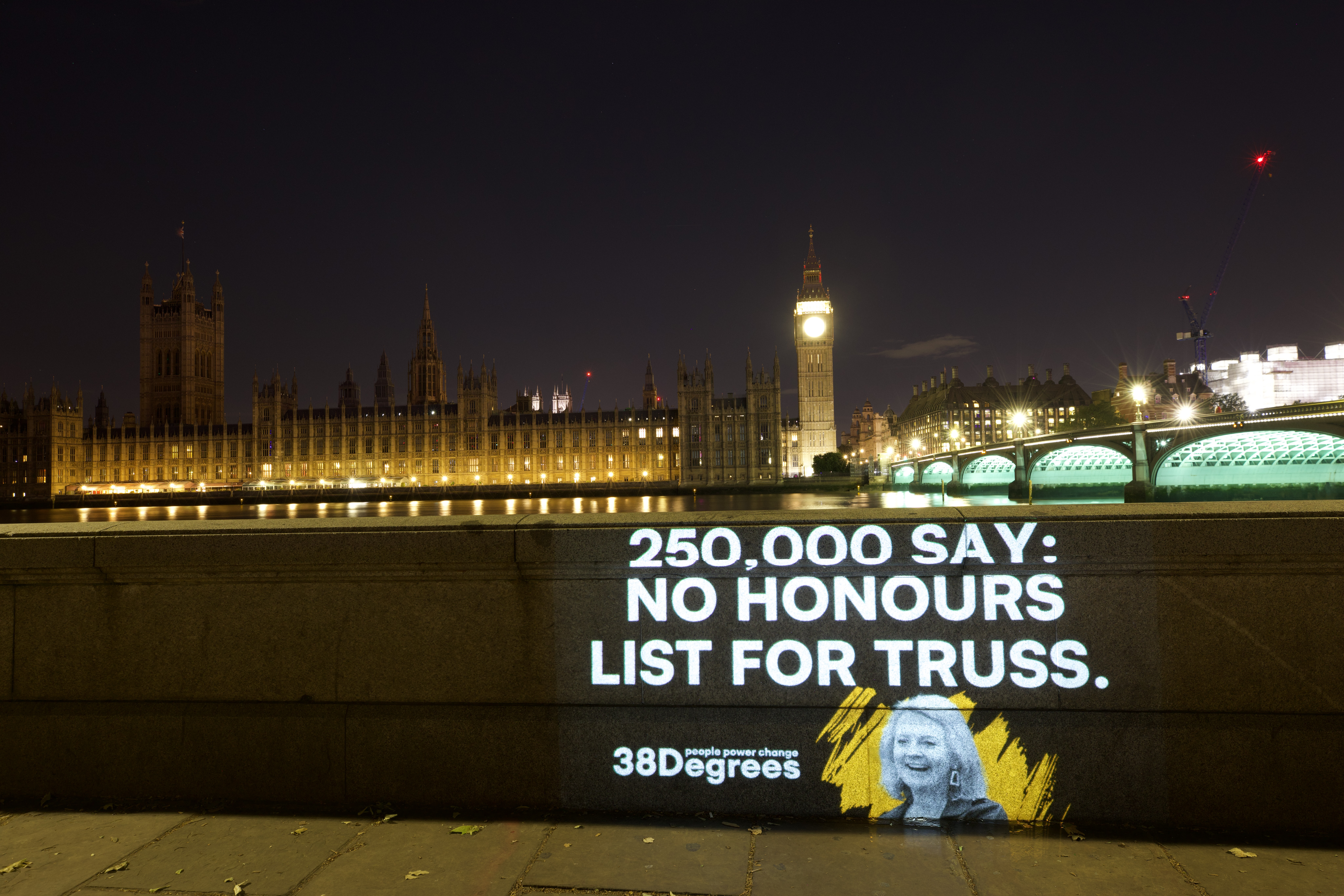 Aug 1st, 2023
How we took public anger about Truss's honours to the streets and skies
By 38 Degrees team
Liz Truss was the shortest-serving Prime Minister in British history – with long-lasting, disastrous repercussions.
Despite wreaking havoc in her limited time in office, Liz Truss could still be rewarded with a resignation honours list and other perks.
38 Degrees supporter Vicky Ropner wasn't standing for this. Instead of letting this injustice go ahead, she took action.
How? By creating a petition on our website addressed to Rishi Sunak, Parliament, and the House of Lords Appointments Commission:
Liz Truss should go without an honours list or any other perks!
"Liz Truss and the Conservative party need to realise that the public mood is for her to leave quietly without an honours list or any other perks of the job. She has been an incompetent and disgraceful Prime Minister… It now must be made law that a PM that resigns or is forced to go before a year has passed, has no rights to the perks of the job after leaving. It is insulting and ridiculous that she should be able to set her friends up in the House of Lords, receive severance pay and other perks after being such an appalling PM."

– Vicky Ropner
Clearly, the British public agreed.
Vicky's petition was signed by 258,928 people, including Alastair Campbell.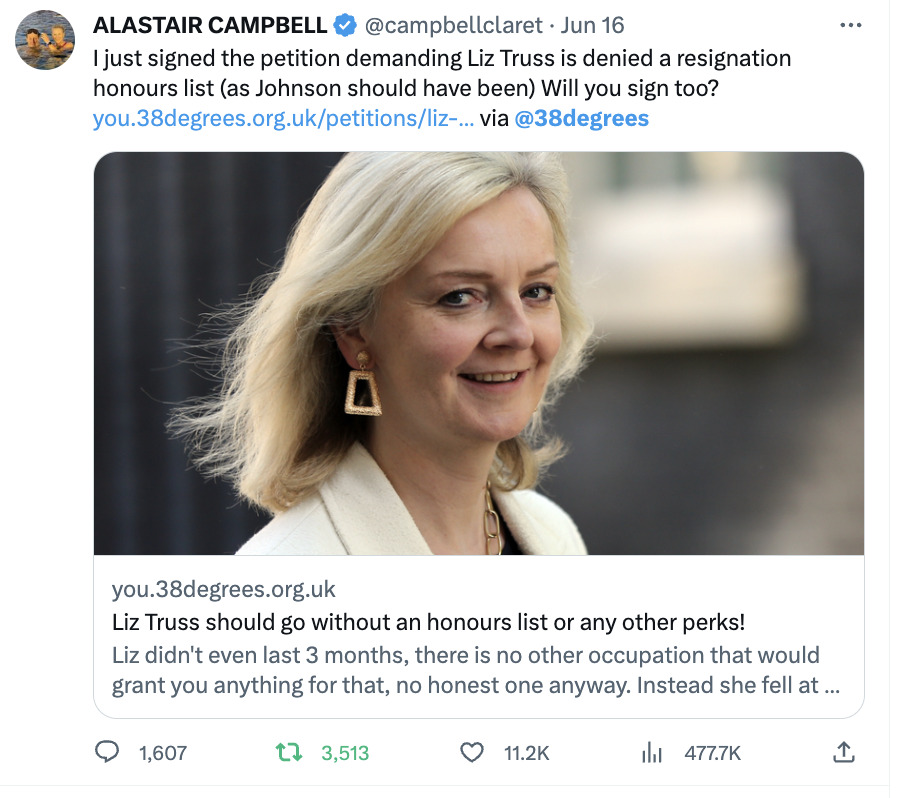 Then, just ahead of Parliament going on recess in mid-July, the 38 Degrees team went one step further to make sure these calls were being heard loud and clear.
We took Vicky's campaign to Westminster, where it'd reach people in power directly.
We projected these words onto high-profile spots around the area and splashed them onto pavements as clean graffiti. It wasn't long before they got noticed on social media…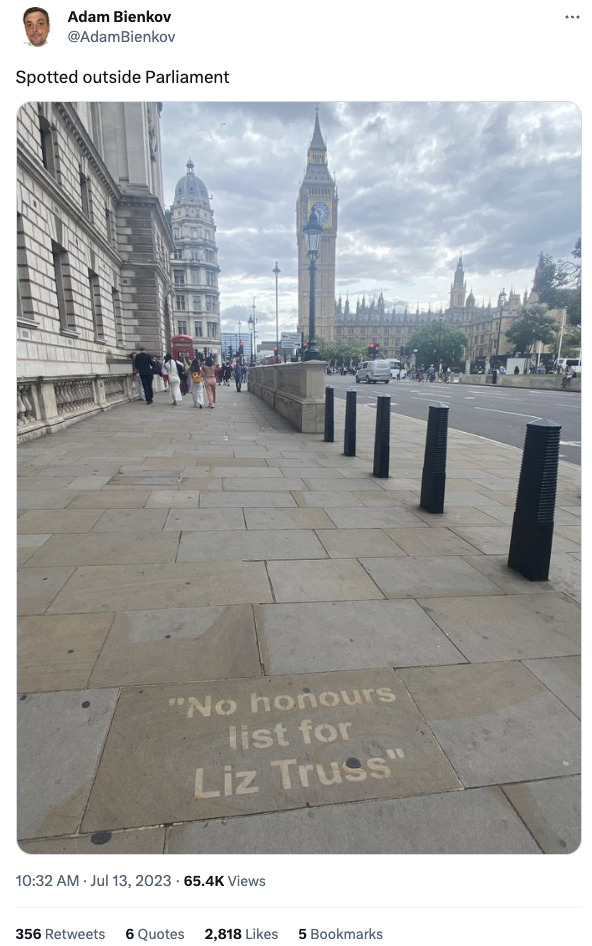 Here are a few more photos of the British public's message getting across.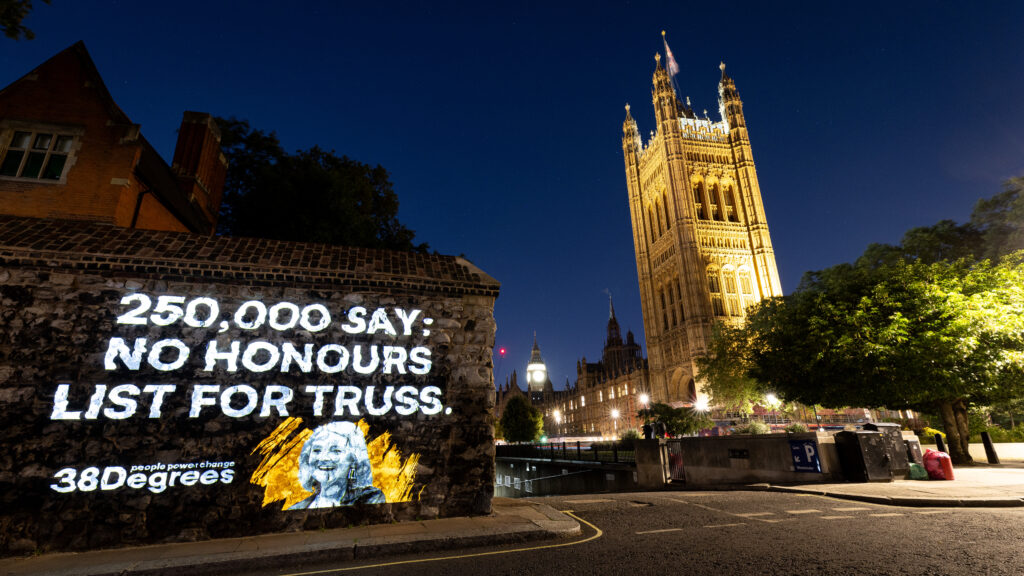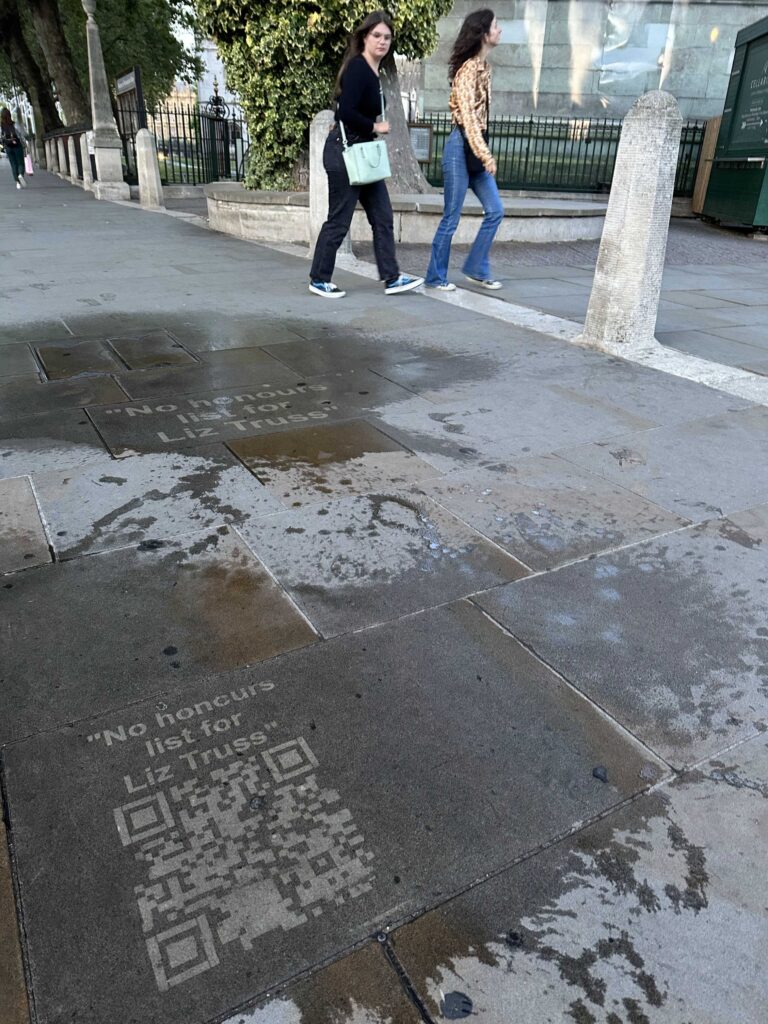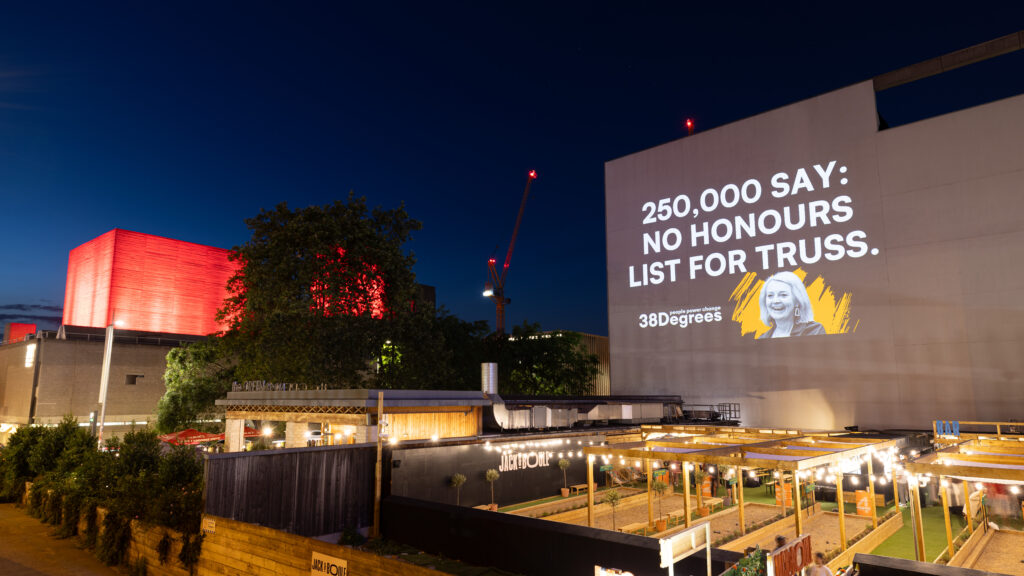 Now, over to you. We support campaigns to create a fairer and more respectful country and a more sustainable world – start your campaign for change right now.