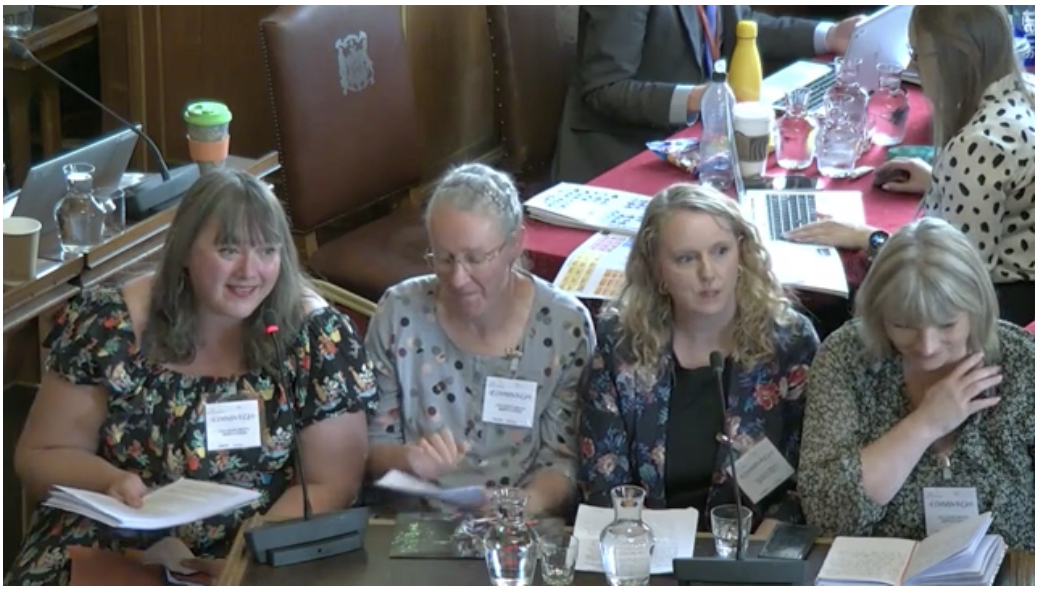 Sep 14th, 2023
Edinburgh Childcare 4 All: Behind the Scenes of a Winning Campaign By YOU – 38 Degrees
By 38 Degrees team
This summer, a group of parents in Edinburgh launched a campaign demanding fairness for disabled children – and won.
It was just weeks before the new school year started when Juliana Capes and other parents learned that funding was being scrapped for a childcare scheme enabling disabled children to access after-school clubs.
The parents felt compelled to take urgent action to make sure Edinburgh childcare would be accessible for ALL children.
They began by setting up a petition: Keep Edinburgh Childcare 4 All! Below is an extract on the importance of this campaign.
Imagine the impact on disabled children, who are already excluded from many activities that most families take for granted, for whom after school club with their friends was a highlight. Now they are faced with being excluded from their after school clubs while their peers continue to attend!

Imagine the impact on parents suddenly having to decide whether they can continue with jobs or studies with two weeks' notice. Finding alternative provision at this short notice is next to impossible – the childcare crisis is even more of a crisis if your child has additional support needs.
The parents were alarmed by the fact that there was no public debate about this decision. MSPs told them that they were not aware of the decision and expressed concern. Even Councillors were unaware that the funding was being cut.
With little time to lose, the parents did everything they could to draw attention to this injustice. They took the campaign to local TV, radio and newspapers – and ultimately to a meeting of Edinburgh City Council on 31 August.
In front of a full meeting of Councillors, Juliana and three other parents gave an extraordinarily powerful deputation and handed in the petition with over 3,000 signatures to the Lord Provost of Edinburgh.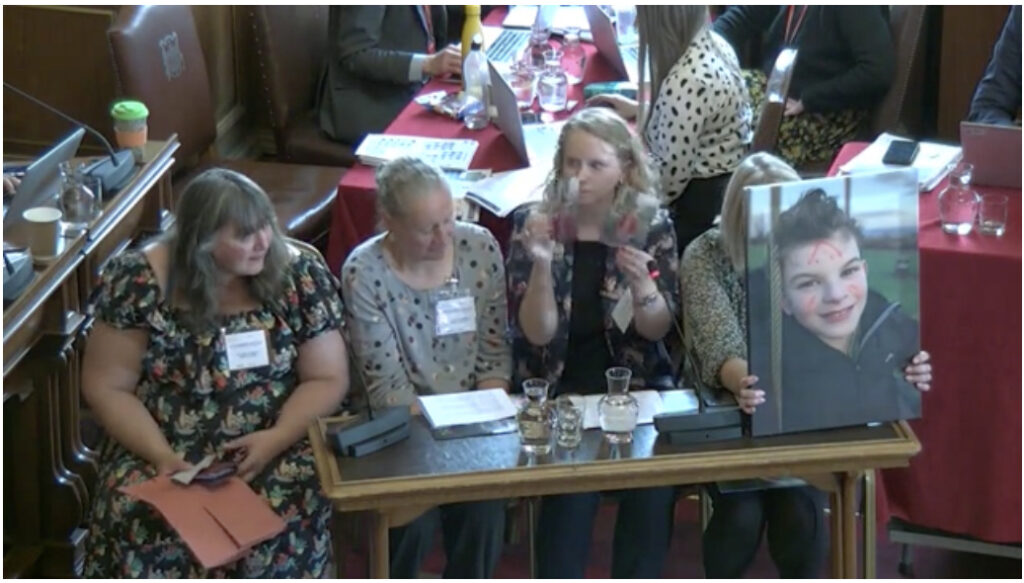 The Council then debated the issue and voted overwhelmingly to continue Edinburgh Childcare 4 All – an incredible win for local parents and their children, which was reported in local news.
Thanks to the parents' efforts, there will be a full investigation and report into how this happened, with guaranteed funding for children currently in the scheme and, importantly, a guarantee that the scheme remains open to new applicants.
Take a moment to watch their deeply moving deputation and petition hand-in, starting at 1:06:28, and the debate and vote at 3:51:33.
Here are some more insights from Juliana herself on what it was like working on the campaign…
"Within our first week we had a huge number of signatures. We then took a bit of a pause to take advice and work out where the best place to put pressure on to make change was. We were able to get councillors to put motions onto the council agenda – and then we realised we needed to amp up the pressure.

By the time it came to the council meeting, where four of us gave a deputation, we had over 3,000 signatures on our petition, we'd been on the front page of a local paper that morning – so when councillors were going into the meeting they'd already seen that front page, they knew people were watching.

We already had lots of councillors supporting us by that point. The ability to email everyone who'd signed the petition through 38 Degrees really helped with that, because we were able to get supporters to email their local councillors to let them know what was happening.

It really worked for us, and now I really hope that this will act as a precedent for any other people facing cuts, they can look back on this and say 'well, the council were able to reverse it, people were able to fight it'.

I think there was a mixture of things which helped us succeed, but getting the petition set up so quickly and how quickly it grew made a huge difference.

We were able to get press coverage within a week, and we had some really great support from councillors who hadn't been aware that the cuts were happening.

That meant the council had to actually respond to and engage with the parents – before it was all made public, all we had heard about it was from the childcare providers, but the petition and the press coverage meant the council had to speak to us."
Finally, here is a closing note from Juliana to all the 3,243 people who signed this petition…
"For all of us this was never just about our individual children. Because we know how vital this support is to vulnerable children and their families, we are so relieved that more kids and communities will now get to benefit! Edinburgh remains a shining light in inclusive practice and can be proud of the example it is setting to the rest of the country.

We couldn't have won this without you all sharing this petition and emailing your councillors. You really made a huge difference by putting pressure on when it counted. Thank you for your time and energy!

We will keep the petition open for now while we hold Edinburgh Council to account and make sure they keep their promises. You'll hear from us again if we need you to put the pressure on again.

But just now we can all celebrate! Woo Hoo!

From all of us in our Keep Edinburgh Childcare4all group – thank you from the bottom of our hearts!"
Juliana's story is inspiring, and this campaign is just one of many that have been won using our Campaigns By You platform. If there's an issue close to your heart that you want to change, why not get started right now and set up a petition? The next blog we write might end up being about your campaign win!