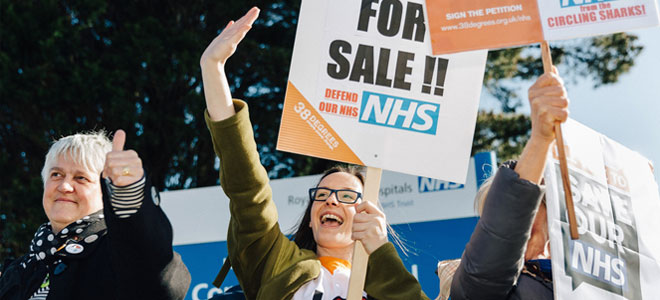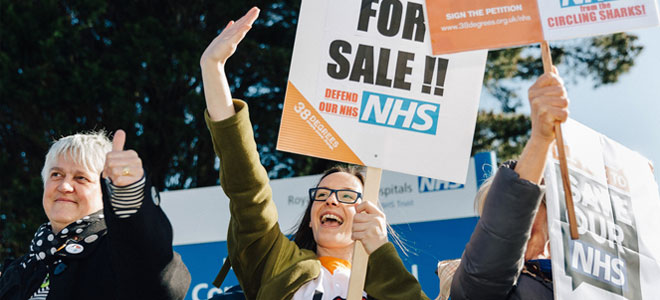 Here is what a few people, who know how to make change happen, have said about 38 Degrees.
Fantastic! Thank you on behalf of my grandson and his generation,and the generation of children yet to be born, for securing their heritage of forests to walk in and treasure.
Beryl, 38 Degrees member
While those running our politics and our banks seem to by stuffing their pockets all around us, we cannot become cynical about the future. We have an advantage over politicians — they are afraid of us, and we are not afraid of them. A small group of people certainly can change the world, and 38 Degrees is not too steep a slope.
Clive Stafford Smith, Director, Reprieve
We started to work with 38 Degrees when it became clear that they had the ability to intervene as a kind of campaigning emergency service. They can do things much more quickly than other organisations can do.
Ruth Davis, Chief Policy Advisor, Greenpeace UK
Thank you for your valuable email. I hadn't intended to vote today because I've had little or no information on which to make an informed choice. However, because of your excellent work, I will now definitely make sure I vote to protect our police force from privatisation.
Megan, 38 Degrees member
The effectiveness of 38 Degrees derives not from crafty leadership but from the aggregate energy of ordinary citizens.
New Statesman, '38 Degrees – the real opposition? Inside the online campaign group that Conservative MPs fear the most.'
I think you've changed the face of campaigning in a sense, by involving the public in every decision, its not just lip service. But also by being very focused about what you do.
Clare Gerada, Chair of the Royal College of General Practitioners
By combining cutting edge technology, old fashioned, neighbour to neighbour organizing and a commitment to inclusive, member driven campaigning, 38 Degrees is ready to give regular Britons a powerful voice in the future of their country.
Ben Brandzel, Former 38 Degrees Board Member, Former Advocacy Director of MoveOn and North Carolina Online Campaign Director for Barack Obama
Well done – that's great news! I'm new to computers – this is the first campaign I've signed an e-petition for … I'm a new resident in Lakeland too: great to hear that our collective efforts will help to preserve this very special corner of our country. People Power Rules OK!
Margaret, 38 Degrees member
Dubbed "the real opposition" by the New Statesman, this website gets people to sign and spread petitions on worthy causes. Funded through donations, the website has now connected more than 850,000 people whose successes include helping to stop the sale of England's forests and preventing Donald Trump from building a golf course.
The Times 'The 50 Top websites you can't live without', January 2013
For their effective campaigning work to defend freedom of expression and civil liberties in the digital age which has, in a very short time, made a huge impact in the way social change is effected – particularly their online campaigns against the "Snoopers' Charter.".
Liberty Human Rights Campaigner of the Year Award, Joint winners with Open Rights Group
Named after the critical angle at which an avalanche is triggered, 38 Degrees capitalises on the Internet's potential to make political action visible to overcome traditional collective action problems. The website's ease of use and the organisation's determination to let its members set the political agenda make this an extremely interesting new tool for political engagement.
Best UK Internet NGO Award from the Oxford Internet Institute