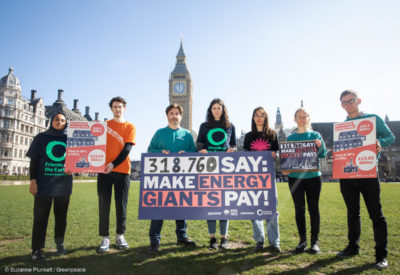 29 Mar 22
We recently teamed up with Greenpeace, Friends of the Earth and Green New Deal Rising to say: Rishi Sunak – make energy giants pay!  More than 318,000 people from across the UK called on the Chancellor to bring in a windfall tax on oil and...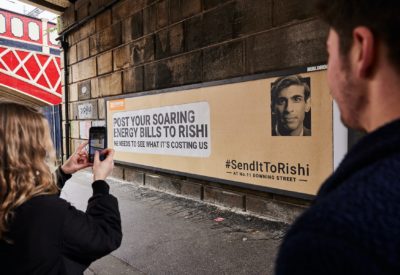 15 Mar 22
With 3 weeks until the energy price cap rises by 54%, new polling reveals the lack of public support for Rishi Sunak's measures to tackle the crisis 2 in 3 people don't think the Chancellor is doing enough to help people with rising bills, with...
7 Feb 22
Ofgem just added £693 to the energy bills of millions. Then, less than 24 hours later, they quietly announced a rewrite of the energy price cap rules – in full defiance of overwhelming public opposition. It's more bad news for consumers, and could dial up...