Step 1: To find the local groups tool click here: https://you.38degrees.org.uk/local_chapter_collections/1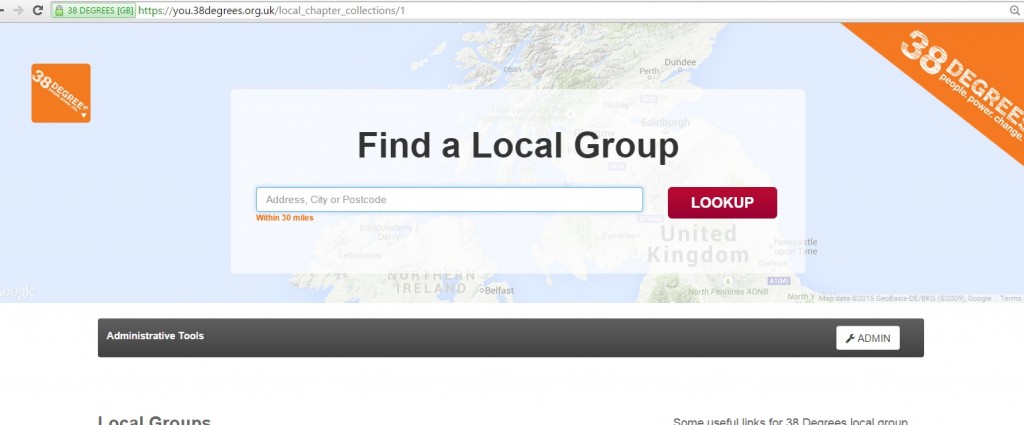 You can also find it on the main website here – just click the big orange button

Step 2: Before you can use the tool, you need to make sure you're logged in.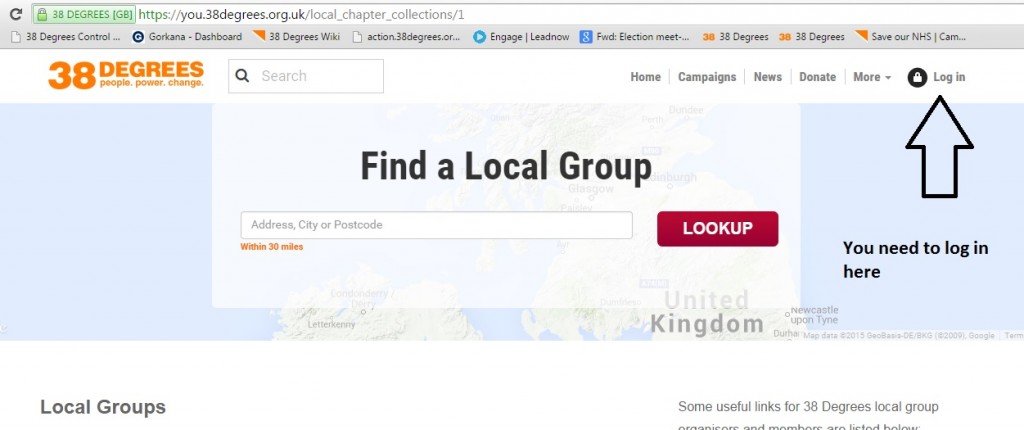 Step 3: To create a group, type your postcode or name of your town into the search bar

Step 4: Then select 'Start a local group'

Step 5: A page will pop up with some info on local groups – hit the big green button which says 'Set up a 38 Degrees Group'
Step 6: You'll then be asked to fill in a few questions about your hopes and plans for the group, as well your contact details
Step 7: On this page there is the option to change the group name. It doesn't have to be constituency based! And you can also say a little about the group.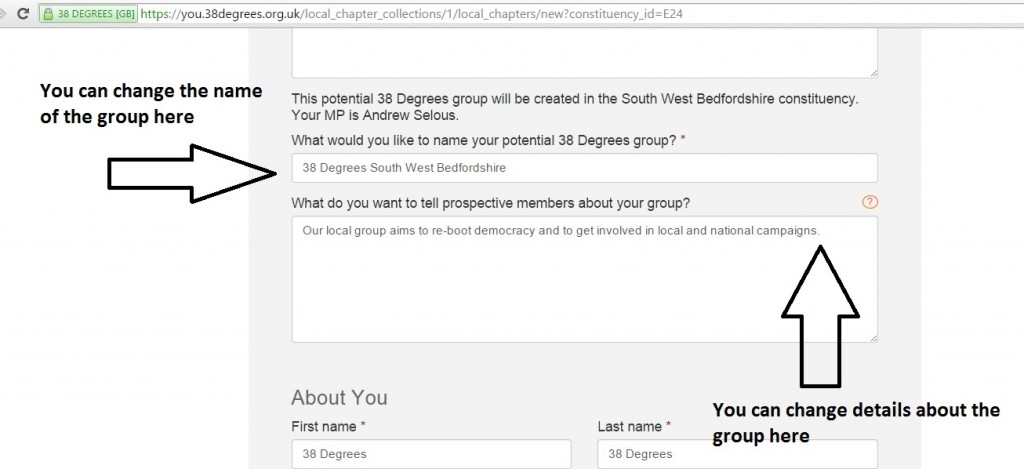 Step 8: Other people in your group can become organisers too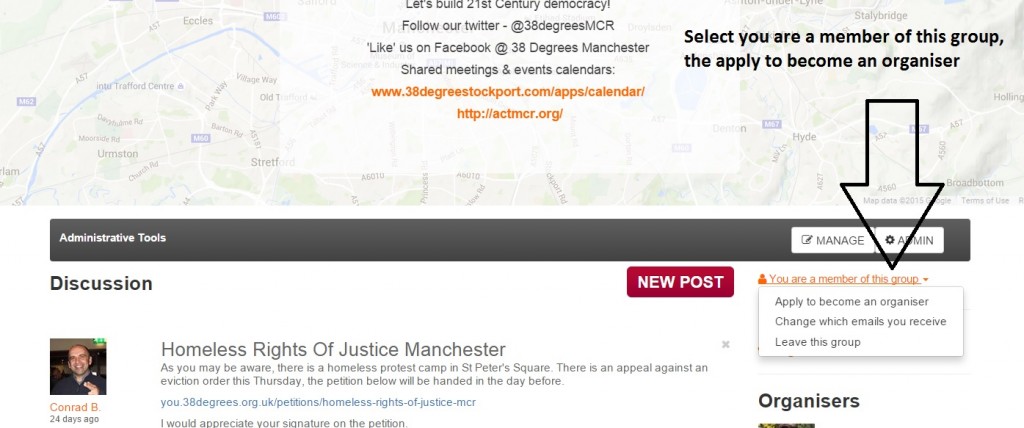 Step 9: You can post messages to other members in the group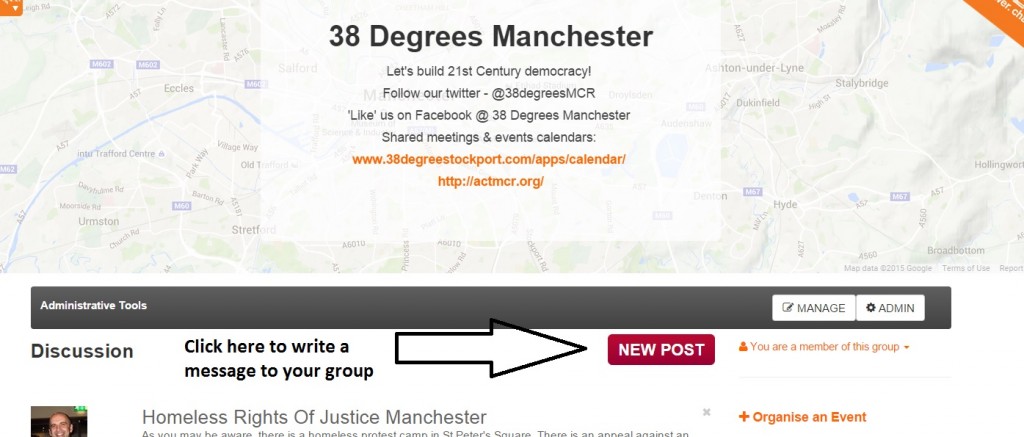 Step 10: You can create an event on the tool