Using the power of media is one of the key ways to make change in today's politics. Politicians certainly know it – they spend years learning how to give slick, soundbite-filled performances with the help of their media advisers.
38 Degrees is a bit different. People-powered campaigns rely on media that's people-powered too. When we speak up together, we prove that politics doesn't have to be a performance. If it's a bit rough round the edges, so much the better.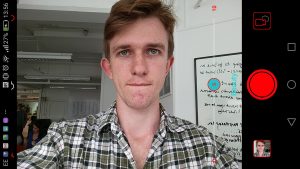 Thank you for agreeing to contribute to a people-powered video project. Having your voice in the debate is going to make a big difference.
On this page you'll find some detailed instructions on how to record a video of yourself and send it through to the 38 Degrees office team.
Recording a video
Uploading your footage
That's it!
Thanks for agreeing to take part in a people-powered film shoot. If you have any more questions, you can get in touch on 02074157179 or email our communications assistant Luke at luke.i@38degrees.org.uk.