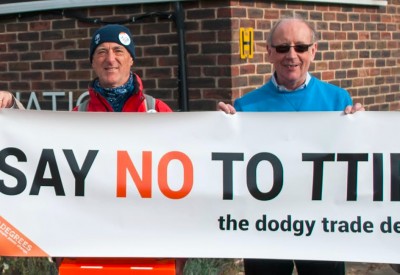 19 Apr 16
Imagine President Obama picking up a newspaper when he arrives in London this Thursday and seeing an open letter addressed to him from British people. He won't be expecting it, so it's likely he'll remember it. Together, we could make this happen. Obama's going to meet David...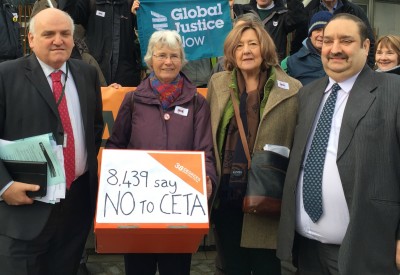 5 Feb 16
By Jean Kemp It's hard to believe that just a few hours ago my friends and me were outside the Holyrood Parliament, handing in a petition signed by thousands, against the trade deal called CETA! We spoke face-to-face about our concerns with the parliamentarians who...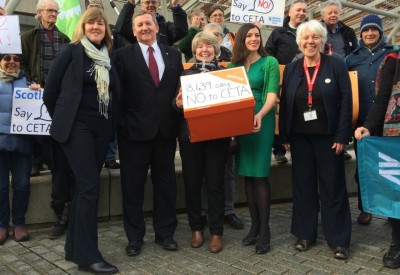 4 Feb 16
MSPs met more than 30 Scottish members of 38 Degrees and other campaigners today as they delivered a petition to the Scottish Parliament demanding that Scotland reject a sinister EU-Canada trade deal. The petition, which was signed by more than 8,400 people, calls on the...