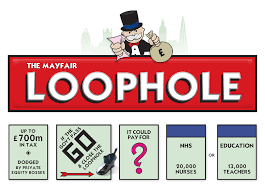 Feb 19th, 2015
Close the Mayfair tax loophole
By Amy Lockwood
Exposed: the government isn't just turning a blind eye to tax-dodgers. It's actually helping them.
The government has rubber-stamped a legal loophole that allows millionaire finance bosses to pay a lower rate of tax than many nurses and teachers. It's government-sponsored tax avoidance, and it's losing us up to £700 million a year.
The scandal is making waves in the news today. It's the latest in a string of tax-dodging headlines – and Osborne's position is getting weaker by the day. A huge people-powered petition now will show him that he can't stay silent any longer. Together, 38 Degrees members can demand he cracks down on tax-dodging – and that starts with closing the Mayfair loophole.
38 Degrees members exposed this scandal. Hundreds of thousands of 38 Degrees members voted to get this campaign going, and almost 6,000 of us chipped in to fund experts and lawyers to investigate, produce an explosive report, and work out how to fix the law. Read the full report here. Now we know the truth, and it's down to us to get this loophole closed.
Our people-powered report proves that tackling tax avoidance isn't rocket science. We already know what simple change to the law we'd need (page 13 of the report). Now, it's a question of whose side George Osborne is on.
With tax dodging all over the news, he's desperate to convince the public he'll crack down on it – but so far he's coming off badly. Today's outrageous scandal has given Osborne even more bad press on tax dodging. Just weeks before the election, he's desperate to shut this debate down – and a huge petition is the last thing he wants.
38 Degrees members fight for fairness. It's hard to believe that money which should be funding the NHS is going to millionaire finance bosses instead. Standing together against this Mayfair loophole will show that when it comes to tax dodging, the fight's only just begun.