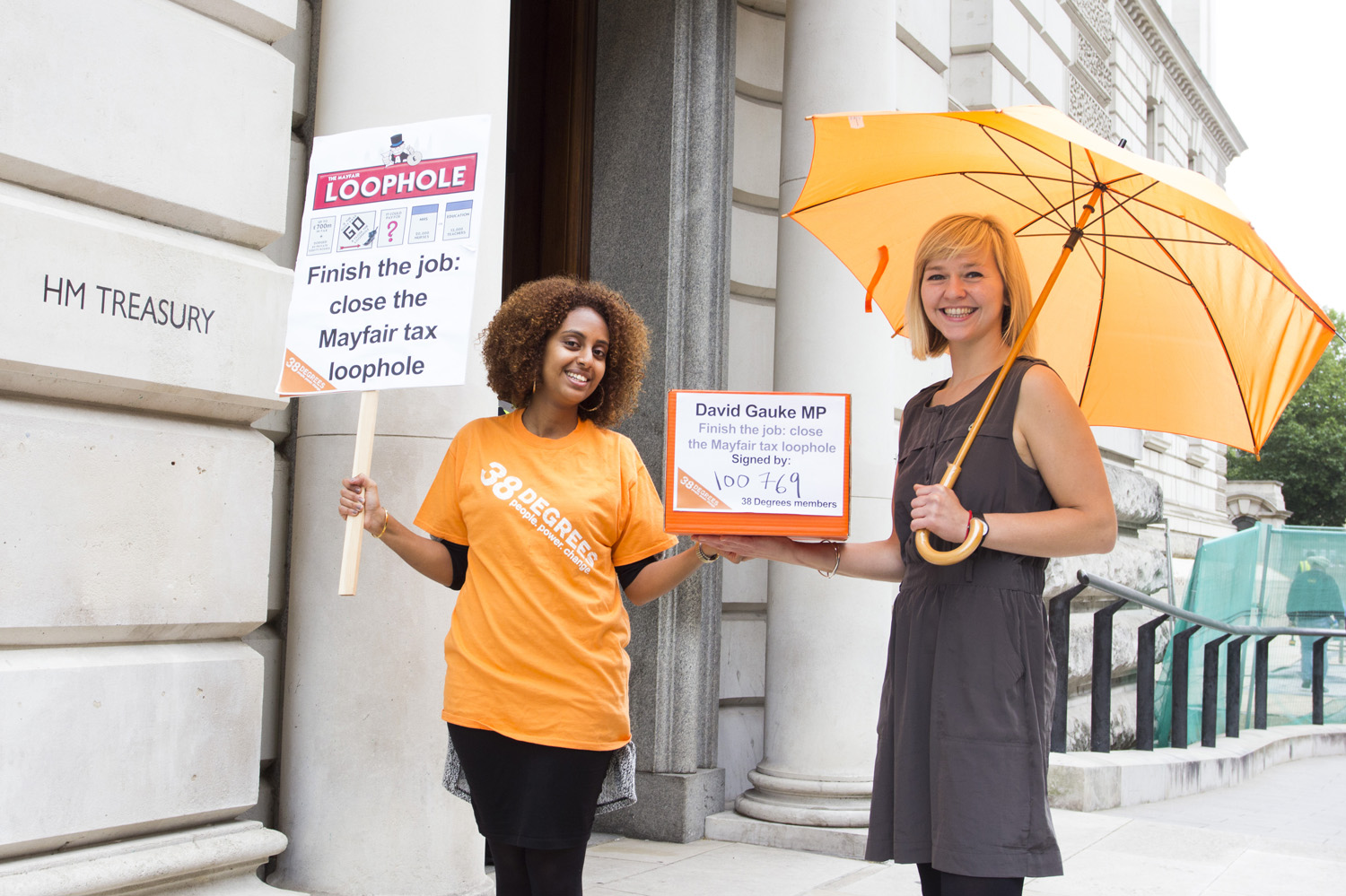 Jul 15th, 2015
Finish the job: close the Mayfair Loophole
By Sarah Holtam
Yesterday this whopping petition was delivered to H M Treasury on behalf of the 100 769 people who had so far signed it.
For years the government have rubber stamped a legal loophole that allows millionaire finance bosses to pay a lower rate of tax than many nurses and teachers. It's losing us up to £700 million a year.
A few months ago 38 Degrees members launched a massive campaign to shut the Mayfair tax loophole. In the summer budget, the government announced their plan to tackle fund managers' tax dodging – showing they realise how embarrassing this issue is for them. But right now their plans don't fix the major loophole we exposed.
38 Degrees members are starting to be well known by staff at the Treasury. We had a jolly old time.