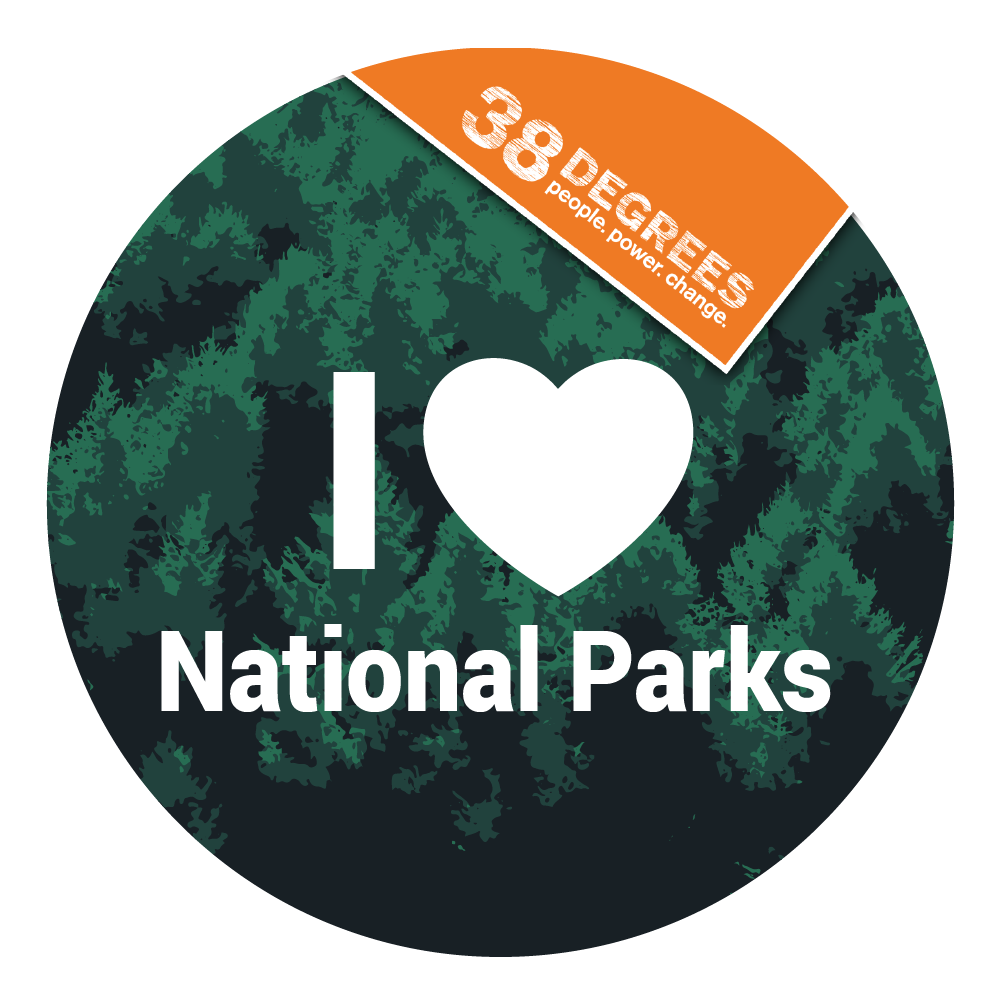 Jul 28th, 2015
National Parks walk – Saturday 15th August
By Alpha Gougsa

The Lake District, Exmoor, the Peaks and the Broads. On Saturday August 15th, they'll be filled with 38 Degrees members.
We've teamed up with the Campaign for National Parks to put on special walks in every National Park in England. A professional guide will share the history of our stunning peaks, valleys and moors, and the wildlife that lives there.
Are you free on Saturday 15th August? Everyone is welcome – the more the merrier – and we'll be going at a pace that suits the whole group. So feel free bring children, friends, and relatives along.
Click here to see details of the walks and to register for one.
They'll be between an hour and three hours long, accessible by public transport, and free to take part in. All you need to bring is sturdy footwear, your packed lunch … and a raincoat just in case!
Our National Parks are our nation's best wild spaces. But they're at risk. The Government's gone back on its word to protect them from fracking – a dirty way of drilling for gas.  And they've slashed budgets used to upkeep paths and manage forests. It's forcing park authorities to sell off land and look for money from private companies.
Together we're campaigning to protect our National Parks. But we've never come together just to enjoy them. August 15th is a chance to do just that – to get out and meet like-minded people at the height of summer when the countryside is at its most beautiful.
So can you come along to a walk in one of England's beautiful National Parks?
Click here to find out more.

Here are the meeting points for each event – you can see the full list here:
https://secure.38degrees.org.uk/celebrate-national-parks-15-august
Dartmoor National Park: 2pm. Meet at: Shell garage, Ashburton.
https://secure.38degrees.org.uk/Dartmoor-walk
Exmoor National Park: 9.30am. Meet at: Lynmouth sea front car park, Lyndale.
https://secure.38degrees.org.uk/exmoor-walk
Lake District: 10am. Meet at: The Bridge House, Ambleside Village,
https://secure.38degrees.org.uk/lake-district-walk
Northumberland National Park: 10am. Meet at: The Muddy Boots Cafe, Ingram in the Breamish Valley.
https://secure.38degrees.org.uk/Northumberland-walk
North York Moors: 10.30am. Meet at: Goathland rail station.
https://secure.38degrees.org.uk/north-york-moors
South Downs: 10.45am. Meet at: Visitor centre, Queen Elizabeth Country Park
https://secure.38degrees.org.uk/south-downs-walk
Yorkshire Dales: 12pm. Meet at: Ribblehead railway station
https://secure.38degrees.org.uk/yorkshire-dales-walk
Peak District: 11am. Meet at: Hathersage Rail Station
https://secure.38degrees.org.uk/peak-district-walk
New Forest: 12pm. Meet at: Shatterford Car Park
https://secure.38degrees.org.uk/new-forest-walk
Norfolk Broads: 3pm. Meet at: Windmill/Gatehouse
https://secure.38degrees.org.uk/norfolk-broads-walk