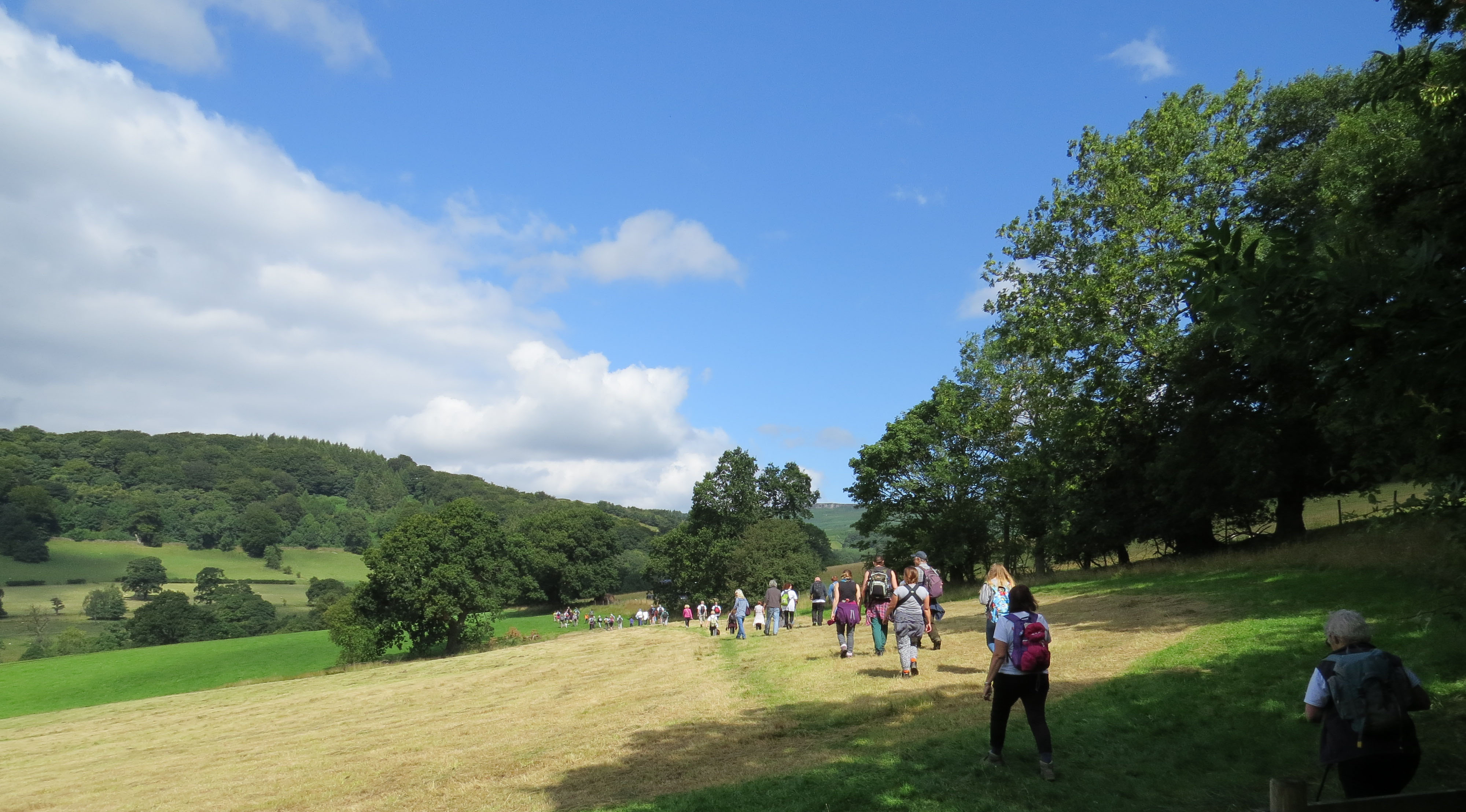 Aug 17th, 2015
Peak District National Park walk – a guest blog from Rachel, a 38 Degrees member
By Alpha Gougsa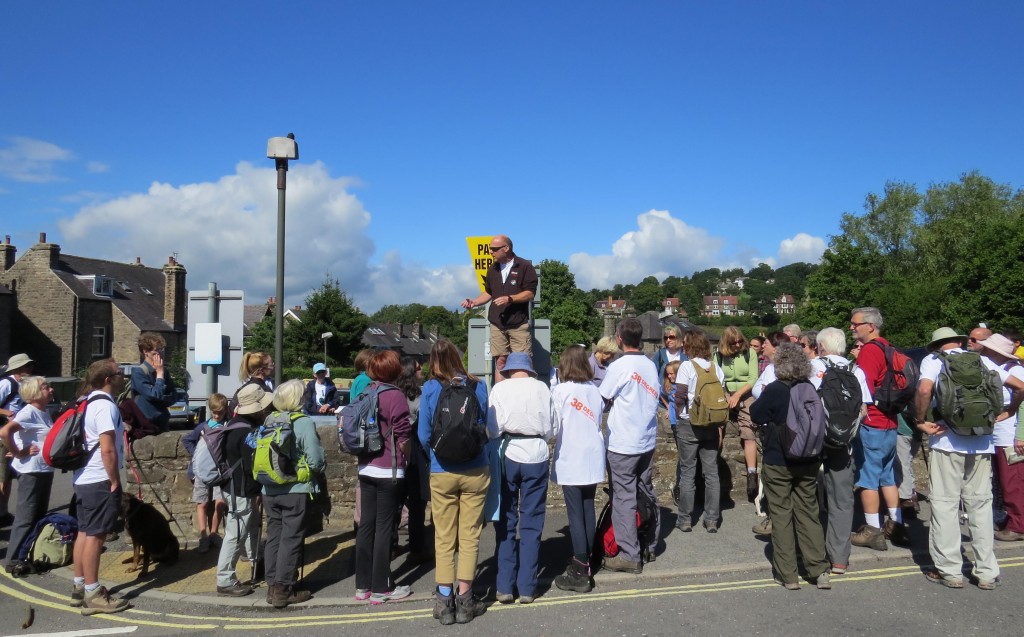 I had the task of counting arrivals but by the time they reached 50, well before 11 o'clock, conversation was too interesting. People had come from all over to this, their nearest National Park, and strangers became friends immediately, drawn together by our love for our National Parks and our fierce desire to protect them.
Pete Hawkins of Silva Navigation School leaped onto a wall, declaring it was time to spring into action. As we traversed the beloved landscape from limestone to gritstone, there were no arrests and rather than resistance we came across lots of other people and creatures revelling in the beauty. It was hard to believe that our National Parks are under threat.
At our lunchbreak at the foot of Stanage Edge, Pete Hawkins told us about some of the work involved in maintaining our National Parks. Then Anne Robinson, (Chair of the Campaign for National Parks) led a discussion on new threats our National Parks now face, both through funding cuts and through failure to apply the protective power of planning law. She explained how this is happening quietly, so that we may barely notice it at first. Access and education projects are terminated. Footpaths become gradually unusable. Landscapes slowly disappear. The Secretary of State decides not to require a public enquiry into an application to put the largest potash mining operation in the world in the North York Moors National Park, and thus the application passes under the public's radar. Anne gave encouragement too, pointing out the amazing value of our National Parks, but also that they cannot survive at the current 83.5 pence per taxpayer per year and falling.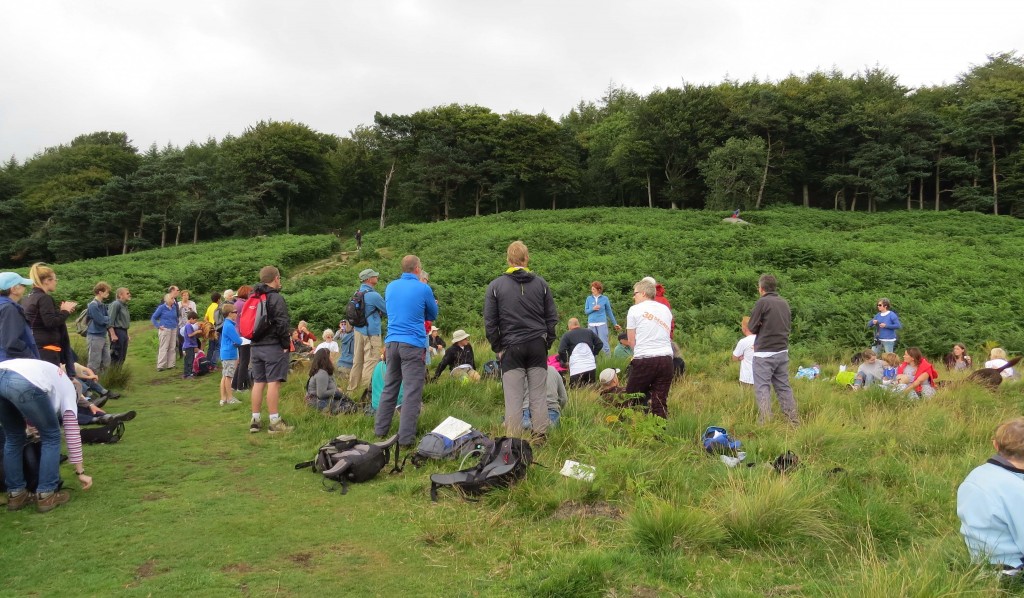 As our group dispersed and I went on up to Stanage Edge, I thought of the public uproar that forced the government in 2012 to abandon its plans to sell off the national public forests. I looked at everyone on Stanage Edge today, and I felt sure that there would be an even greater public uproar at the prospect of the letting go of our National Parks. It occurred to me that perhaps rather than learning to listen, the government has learned to tiptoe. Before today, I was aware of the mass trespass of the Peak District's Kinder Scout in 1932, but I was entirely unaware of the Campaign for National Parks and how it led the fight to secure the 1949 Act of Parliament that led to the creation of National Parks, and how it continues to vigilantly watch over them and fight for their survival.
I guess we all love our National Parks in different ways. I love to wander and to dream and to paint. Today I realised that I need the vigilance of the Campaign for National Parks and that it needs all of us.