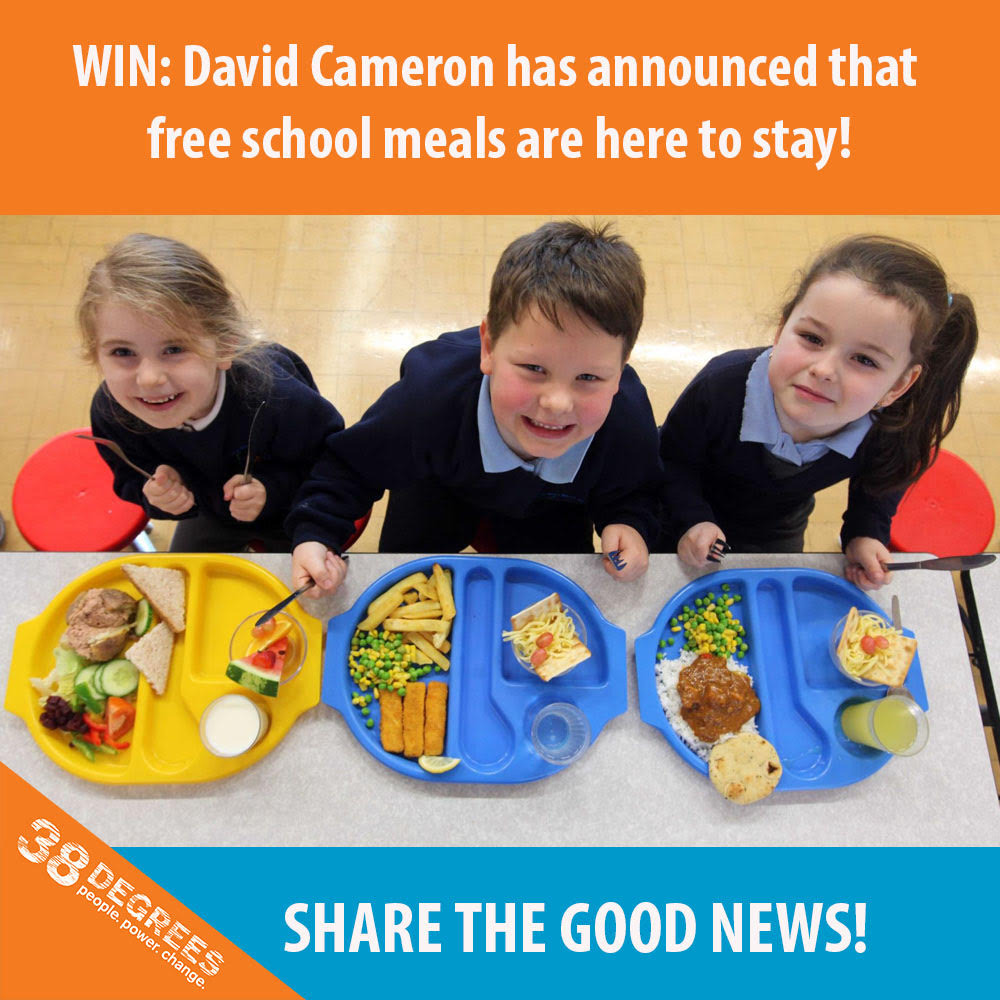 Sep 29th, 2015
Universal free school meals: we won!
By Trish Murray
David Cameron has announced that healthy, free school meals for children are here to stay!

When 38 Degrees members heard that free school meals for 5-7 year old's could be scrapped, 9,000 of us emailed our MPs to tell them how important healthy school dinners are for a child's life chances.

We asked them to write to the government and demand they protect school dinners.The pressure worked, David Cameron has had to promise that free school meals aren't on the chopping board.

Together we've helped ensure that more school kids can enjoy at least one nutritious meal a day and have an equal chance of a healthy start in life.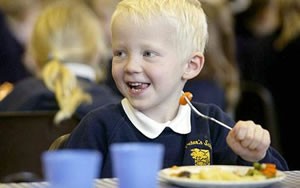 It's not the first time 38 Degrees members have leapt into action on school dinners. Two years ago, 38 Degrees members campaigned together to make sure more children had the opportunity of a nutritious, free lunch at school.

Time and time again, we've shown that when we come together we can achieve incredible things. Let's take a moment to celebrate notching up another win before we think about what we can do together next.

If you have an idea for what we can do together next, why not start your own campaign here.