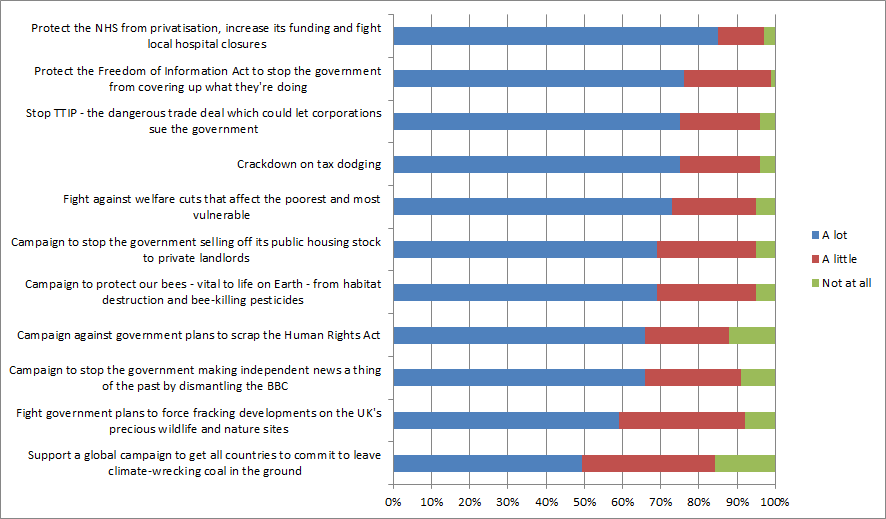 Oct 5th, 2015
Weekly Member Survey Results – October 3rd 2015
By Becca McCarthy
As members of 38 Degrees, each one of us helps decide the issues we work on together to make change happen. Knowing what all of us care about is vital.
On Monday morning, the office team sit down with the results of this survey to help decide what's on the table for the week. Here are the results (click for a bigger image):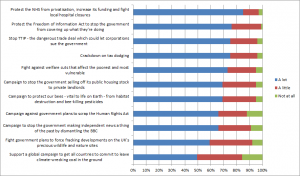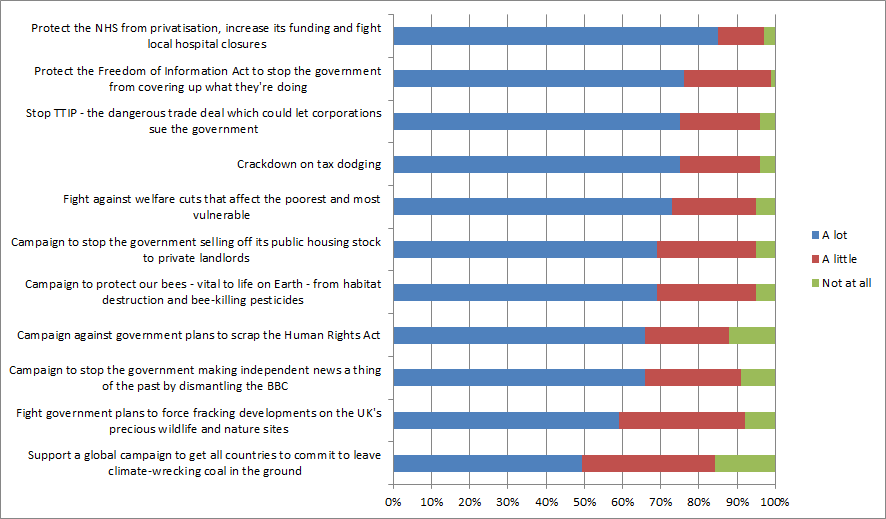 We work best when we decide what to do together. People power shapes what we do together every day, and every week we ask you to decide what we should do next.
Since 38 Degrees started over six years ago we've grown together into a powerful movement. There are millions of us across the UK. Part of our strength is our ability to work on more than one issue at a time.