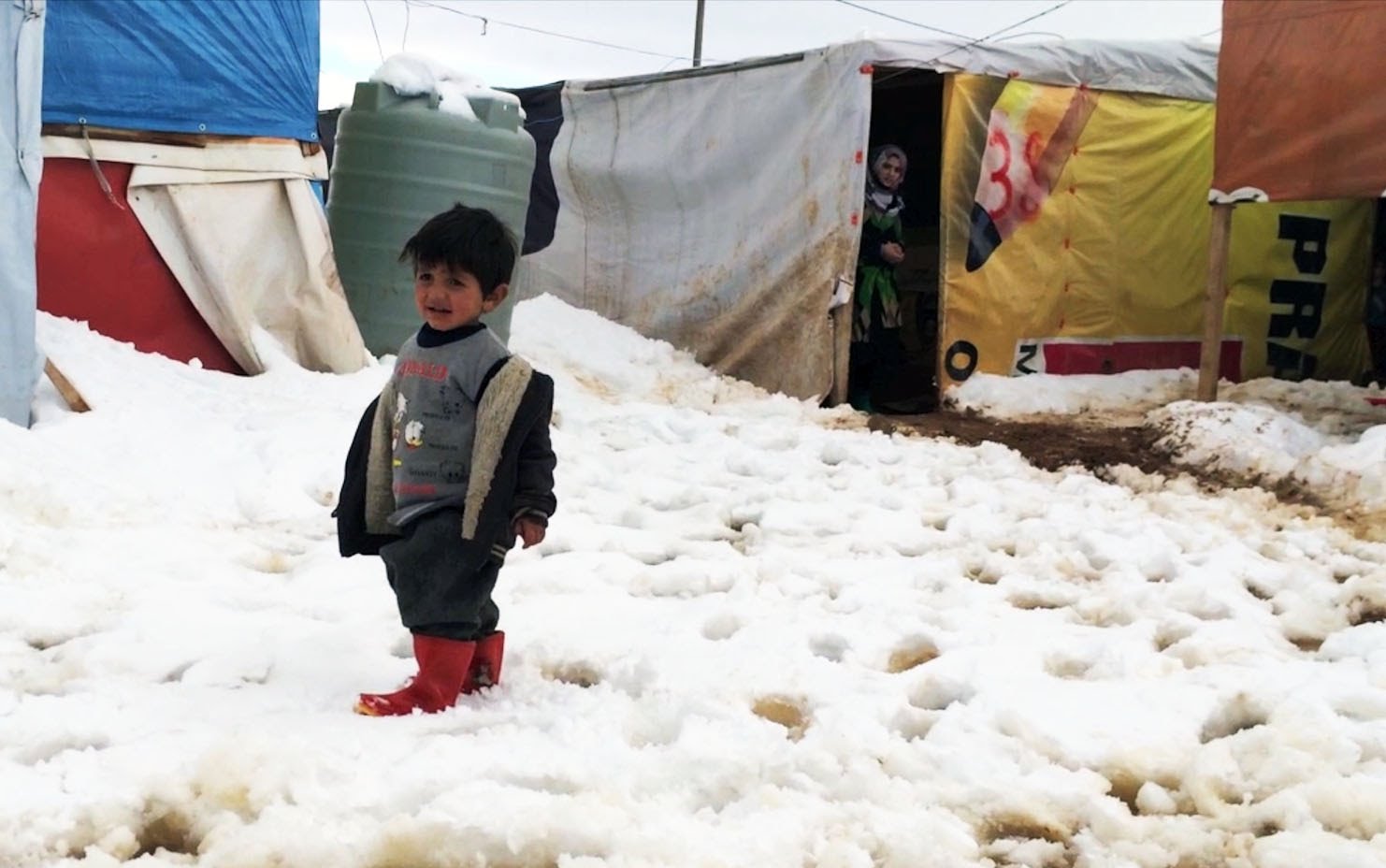 Oct 10th, 2015
Where are the refugees?
By Nat Whalley
In refugee camps, babies and toddlers are in danger of freezing to death. [1] It's hard to imagine but winter in and around Syria is deadly cold and the temperature is about to plummet. [2] Yet our government is dragging it's heels on resettling refugees.
We can't afford to wait for the government to pick up the pace. Only a handful of people have arrived in the UK since the government promised to take an extra 20,000 refugees. [3] Public pressure forced our government into taking extra refugees, so a bit of pressure now will help desperate families get here faster.
If our MPs receive hundreds of emails from us – their constituents – demanding that the government resettle 1,000 people by Christmas, we can push the government to act much quicker. Please can you email your MP today? Let's give our MPs no excuses to leave children freezing to death: https://secure.38degrees.org.uk/1000-by-xmas
38 Degrees member campaigns targeting local councils have already pushed dozens of councils to promise to resettle hundreds of people. [4] With dozens more councils debating it in the coming weeks. Our communities are ready, but our national government is moving at a snail's pace.
38 Degrees members have shown true blitz spirit in responding to the refugee crisis. We've worked with real passion to help families fleeing war and violence, launching the National Refugees Welcome board to make sure that as soon as refugees arrive here, Britain is ready to welcome them. [5] So please email your MPs now to make sure we can welcome people before winter sets in:
https://secure.38degrees.org.uk/1000-by-xmas
PS. On Tuesday 13th October, 1,000 of us will gather outside the Houses of Parliament in Westminster to call on Prime Minister David Cameron to resettle 1,000 Syrian refugees before Christmas.
Working with Citizens UK, 38 Degrees members will also take part in a candlelight vigil for the lives of the six Syrian children who died last winter by carrying candles, dressing up in our warmest winter wear and placing wreaths around Parliament.
If you'd like to come along, here are the details of when and where we're meeting:
When: Tuesday 13th October, 6.30pm
Where: Old Palace Yard, Opposite the Palace of Westminster, London, SW1P 3JY
You can RSVP here:
https://secure.38degrees.org.uk/refugees-welcome-vigil
NOTES
[1] Reuters: Refugees freezing to death in the winter:
http://www.reuters.com/video/2015/01/14/unicef-refugees-freezing-to-death-in-the?videoId=361762392
[2] International Red Cross: Winter in Syria:
http://www.ifrc.org/what-we-do/disaster-management/responding/ongoing-operations/syria-crisis/winter-in-syria/
[3] The Independent: Government refuses to reveal how many Syrians allowed into UK:
http://www.independent.co.uk/news/uk/home-news/government-refuses-to-reveal-how-many-syrians-allowed-into-uk-as-britains-response-to-refugee-crisis-a6687051.html
[4] Public Sector News: All 22 Welsh local authorities to take in Syrian Refugees:
http://www.publicsectorexecutive.com/Public-Sector-News/all-22-welsh-local-authorities-to-take-in-syrian-refugees?dorewrite=false
BBC News: Ashford Council Agrees to take in 250 refugees:
http://www.bbc.co.uk/news/uk-england-kent-34480728
[5] 38 Degrees blog: Refugees thank you:
https://home.38degrees.org.uk/2015/09/16/refugees-thank-you/