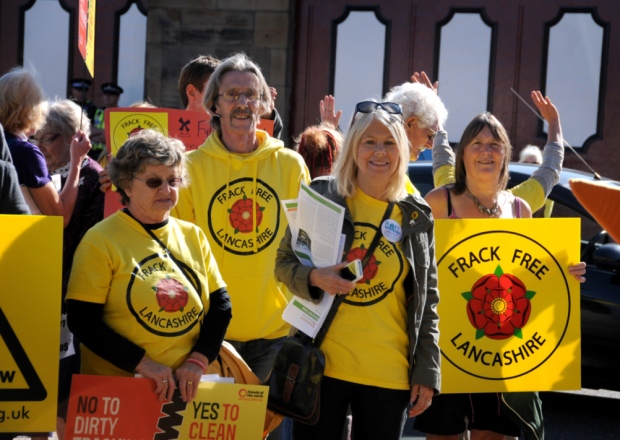 Oct 15th, 2015
Fracking: David vs Goliath
By Cara Bevington
Hi my name is Barbara, I'm a member of 38 Degrees and Frack Free Lancashire.
Eighteen months ago, I hadn't heard of Cuadrilla. But they're a company trying to turn a corner of my much loved Lancashire into a gas field by fracking. 38 Degrees members helped make sure our County Council turned down Cuadrilla's application to frack in June. But now Cuadrilla are challenging this decision.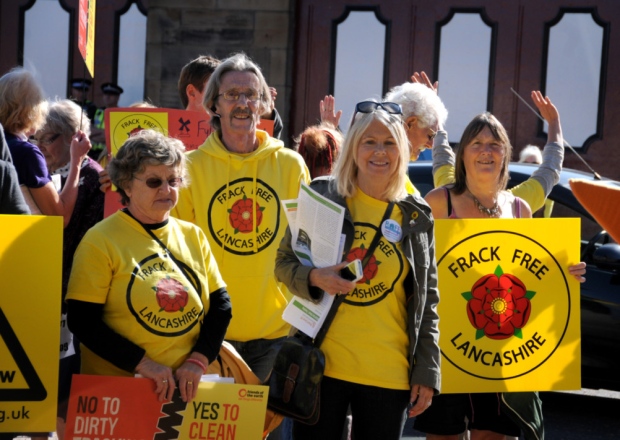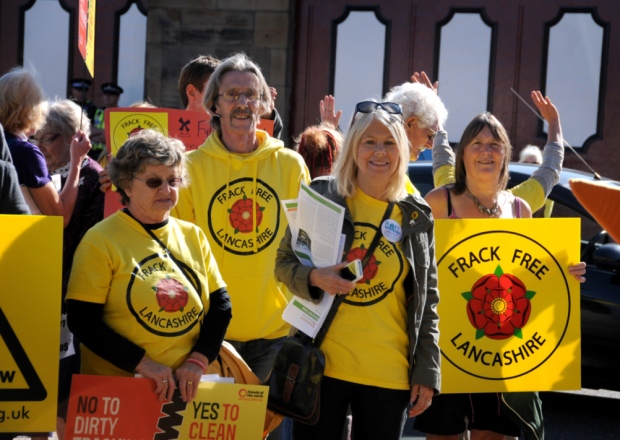 So we're going to have to take them on again. We need top notch lawyers and planning experts to have any chance of keeping our countryside fracking free. We need to put together the strongest possible case to stop Cuadrilla using legal jiggery-pokery to overturn the council's decision to ban fracking.
To put together a winning case we need scientific studies and expert environmental lawyers and all of these cost money. My community has raised what we can – just over £3,000 – but it's not enough and I don't want to give up now. The first round of evidence is due in November, and right now we don't have enough to cover the costs.
Please can you help by chipping in? If each us donates what we can we'll be able to fund the experts we need, and help set the standard for legal decisions on fracking all over the country. Please chip in now, it will take less than 2 minutes:
https://secure.38degrees.org.uk/fracking-fight-donate
After the council said no to Cuadrilla back in June, I felt such a huge sense of relief. All our months of door knocking, late night meetings and market stalls had been worth it. But I was exhausted – I'd planned a holiday and thought about spending time in my garden again.
This legal challenge is putting a stop to all that. I'm tired, but mostly I'm angry. How dare they, after the community said no, come back and try again.
I know we're up against it but we defeated them the first time with your help. Cuadrilla have bottomless pockets and teams of lawyers building their case. But we have each other.And I'm convinced we can win.
So we're rolling up our sleeves again – this time in rooms with planning lawyers rather than on the streets – and I'm hoping you can chip in a few pounds to help us. Every bit will help us build a stronger case. Please do donate what you can:
https://secure.38degrees.org.uk/fracking-fight-donate
38 Degrees is all about people power – and that's what has kept me and my neighbours going through all of this. Knowing that we have a whole movement of people standing with us, taking on an entire industry – it's a true David vs Goliath story. It means so much to us to have your support.
Ready with slingshot in hand,
Barbara, on behalf of Frack Free Lancashire
PS: Earlier this year when we were in the midst of the campaign to get the council to say no to fracking, it was so moving to know that thousands of people across the country – indeed the world – were with us every step of the way. From the bottom of our hearts, thank you again to everyone who sent emails, tweets and Facebook messages of support, or who travelled to Lancashire for our rallies. We couldn't have done it without you. If you can, please support this next – and I really, really hope last – stage of our campaign against fracking here in Lancashire:
https://secure.38degrees.org.uk/fracking-fight-donate