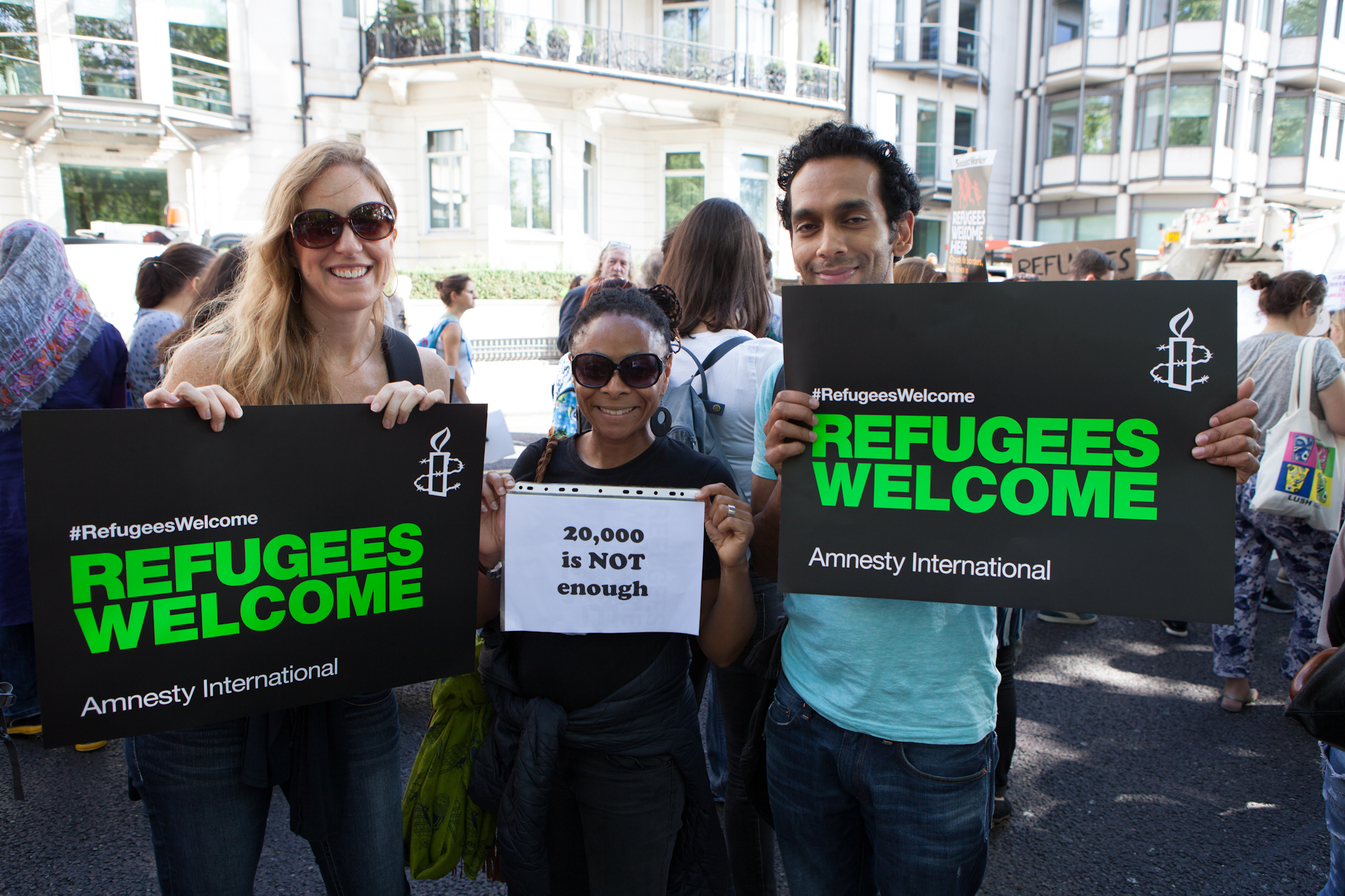 Oct 20th, 2015
Victory: 1,000 refugees by Christmas
By Nat Whalley
Nearly 15,000 of us emailed our MPs asking our government to welcome 1,000 refugees by Christmas.
Our letters helped push MPs to pile pressure on PM David Cameron. And last night, he announced a change of position. [1] Britain will now take 1,000 refugees by Christmas. It'll be welcome news for hundreds of families living in refugee camps. [2]
The Daily Mirror has described this news as "a victory for campaigners". That includes you!
Together with Citizens UK, 38 Degrees members are shifting this government into a better place on refugees. Two months ago it was inconceivable that Britain would be welcoming 20,000 refugees. Let alone 1,000 by Christmas.
It's said that 'thank you' is the least used phrase in politics. So let's change that. Would you mind taking a couple of minutes to write a quick thank you note to your MP for the UK welcoming 1,000 refugees by Christmas?
https://secure.38degrees.org.uk/thank-mp-refugees
38 Degrees members are working tirelessly from Penzance to Perth to make sure our communities are ready to welcome these families fleeing war. We've pushed dozens of councils to promise to resettle hundreds of people. [3] And together we launched the National Refugees Welcome board to make sure that as soon as refugees arrive here, Britain is ready to welcome them. [4]
There's obviously a lot more to do, to make sure Britain does everything it can to help refugees. We'll need to keep working together, and to keep speaking up. But welcoming a thousand refugees before winter arrives is definitely progress – and can give us hope for all the campaigns still to come.
NOTES
[1] The Mirror: Britain to take 1,000 Syrian refugees before Christmas in victory for campaigners:
http://www.mirror.co.uk/news/uk-news/britain-take-1000-syrian-refugees-6664975
[2] BBC News: UK aims to take in 1,000 Syrian refugees by Christmas, says PM:
http://www.bbc.co.uk/news/uk-34574668
[3] Public Sector News: All 22 Welsh local authorities to take in Syrian Refugees:
http://www.publicsectorexecutive.com/Public-Sector-News/all-22-welsh-local-authorities-to-take-in-syrian-refugees?dorewrite=false
BBC News: Ashford Council Agrees to take in 250 refugees:
http://www.bbc.co.uk/news/uk-england-kent-34480728
[4] 38 Degrees blog: Refugees thank you:
https://home.38degrees.org.uk/2015/09/16/refugees-thank-you/