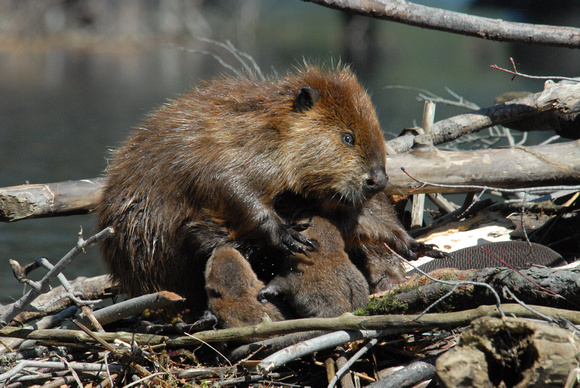 Feb 3rd, 2016
Beaver culling in Scotland
By Kahra Wayland-Larty
Pregnant beavers in Scotland are being shot and killed. There are no laws in Scotland to protect the animals, even when they are pregnant or raising young.
Environment minister, Aileen McLeod MSP, is in a position to close the loophole in the law that lets landowners shoot beavers. And with baby beaver breeding season just around the corner, time is running out to protect these vulnerable animals.
Please can you sign the petition asking Environment Minister Aileen McLeod to step in and stop beavers being shot? Just click the link below to sign:
https://secure.38degrees.org.uk/sign-beaver-petition
Shooting innocent beavers is a very inhumane way to control beaver population. New evidence released today shows the beavers – including new mums and pregnant beavers – would have suffered for hours before dying. The landowners may be trying to protect their land from the beavers, but this loophole allows them to shoot the beavers rather than moving them or controlling them in less cruel ways.
Beavers are endangered and a huge part of Scotland's natural heritage. They've only recently been reintroduced to Scotland after 200 years of extinction. 38 Degrees members have a proud history of standing up for vulnerable wildlife – protecting beavers as far south as Devon from being kicked off their habitat.
Beavers are not protected by Scottish law. But they could be, very easily. So please, can you sign the petition to push Aileen McLeod MSP to close the loophole, and protect beaversfor future generations: https://secure.38degrees.org.uk/sign-beaver-petition