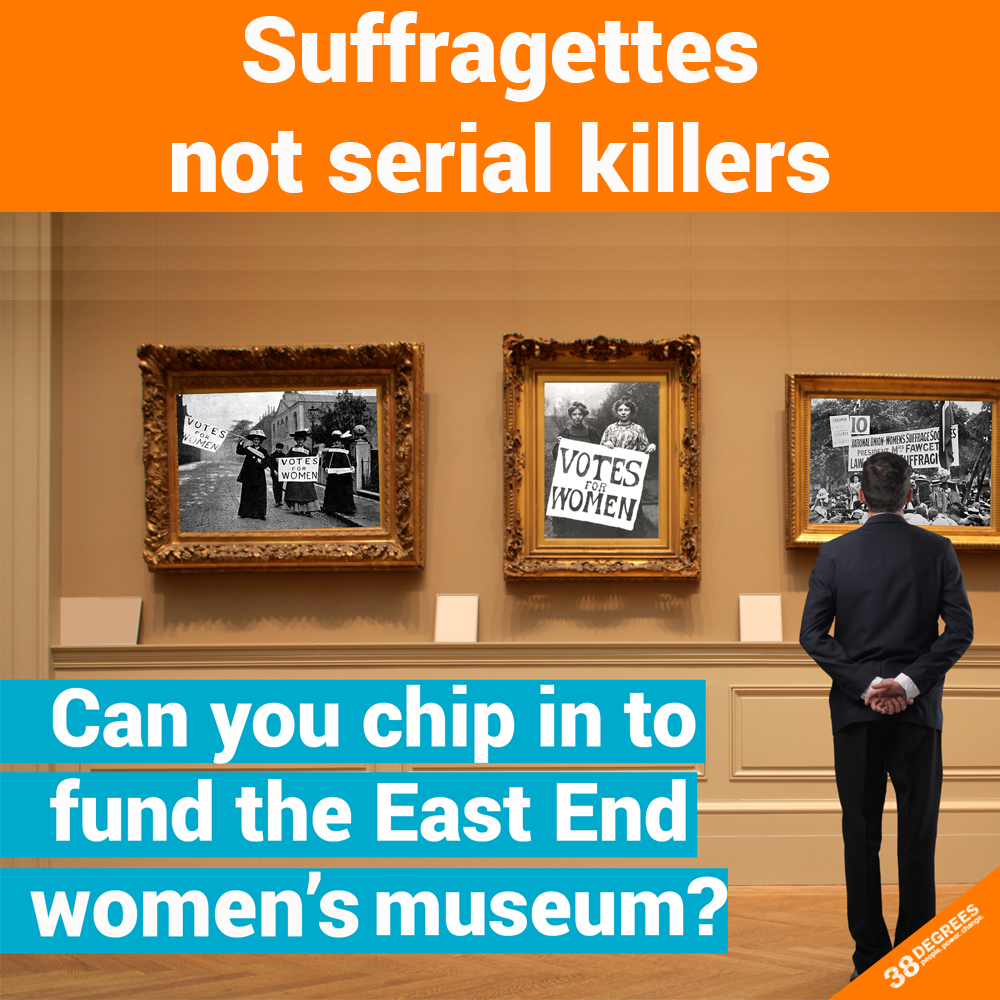 Mar 17th, 2016
Members fundraise to kickstart a museum
By Carlton Rose
A new museum in London was given planning permission in order to honour the history of the suffragettes. But when it was unveiled, it was a museum about the gory crimes of Jack the Ripper, a serial killer who murdered women.
Thousands of local 38 Degrees members signed the petition to "Celebrate suffragettes not serial killers". The campaign has been amazing, with media headlines, massive protests, and huge political support. But the ripper museum is still standing and the promised museum celebrating women's history is nowhere to be seen.
Well, not yet anyway…
Sometimes you have to build the world you want to see and not hope other people act for you. So 38 Degrees members and a group of female historians, charity workers, and more are putting together an exhibition to celebrate the history of inspiring women for all of us.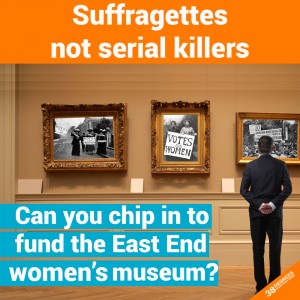 The planned exhibition will be staffed entirely by volunteers and will be free to the public. The team have already confirmed a venue, just around the corner from the Jack the Ripper museum. But if it's going to get off the ground, we need to come together and help kickstart it.
Can you help raise £5,000 to put the exhibits together and get some publicity to make sure it's a success?
https://secure.38degrees.org.uk/EastEndMuseumDonate
It's a sad reality that too often the achievements of women are swept under the carpet. But with this people-powered museum, we have a chance to change that. Each of us, chipping in just a few pounds, will mean the inspiring women who led the fight for all our rights will be properly remembered.
Can you chip in so we can make sure the achievements of women get the recognition they deserve?
https://secure.38degrees.org.uk/EastEndMuseumDonate