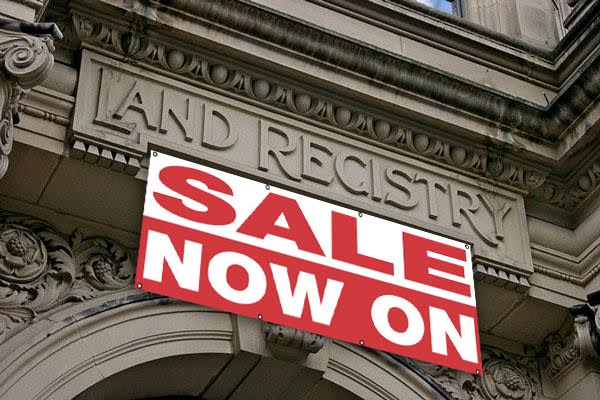 Mar 30th, 2016
The Land Registry
By Trish Murray
The government's snuck out plans to sell off the Land Registry – the profitable public service that records the sale of houses and land. It's a short sighted move to make a quick buck. [2] So 38 Degrees member James, a legal services property expert, is campaigning to stop the sell-off.
The government announced the plans just before Easter. Maybe they were hoping to bury the news while everyone was enjoying their bank holiday weekend. A huge petition will shine a spotlight on their plans – it's the last thing they will want.
If you think it's time we stopped flogging our valuable public services to profit-hungry companies, then please sign the petition now:
https://secure.38degrees.org.uk/land-registry-petition
Here's what James says:
"There is no need to sell it off the Land Registry to the highest bidder. Privatisation could seriously affect how property transactions are regulated in England and Wales. If private companies get their hands on it they'll have one thing on their minds – profits. This could mean a worse service and a hike in price for all of us"
The Land Registry is a trusted government body which exists to serve ordinary people. [3] It holds huge amounts of data and sorts out who owns what. Imagine this kind of responsibility sitting with a private company who only care about their bottom line.
38 Degrees members know we can stop this happening. When the government tried to sell off the Land Registry before, over 100,000 of us leapt into action. Our people-powered campaign forced government ministers to back down. [4] We can do the same again now, but first we need more of us to get involved.
Can you sign the petition to stop the privatisation of the Land Registry?
https://secure.38degrees.org.uk/land-registry-petition