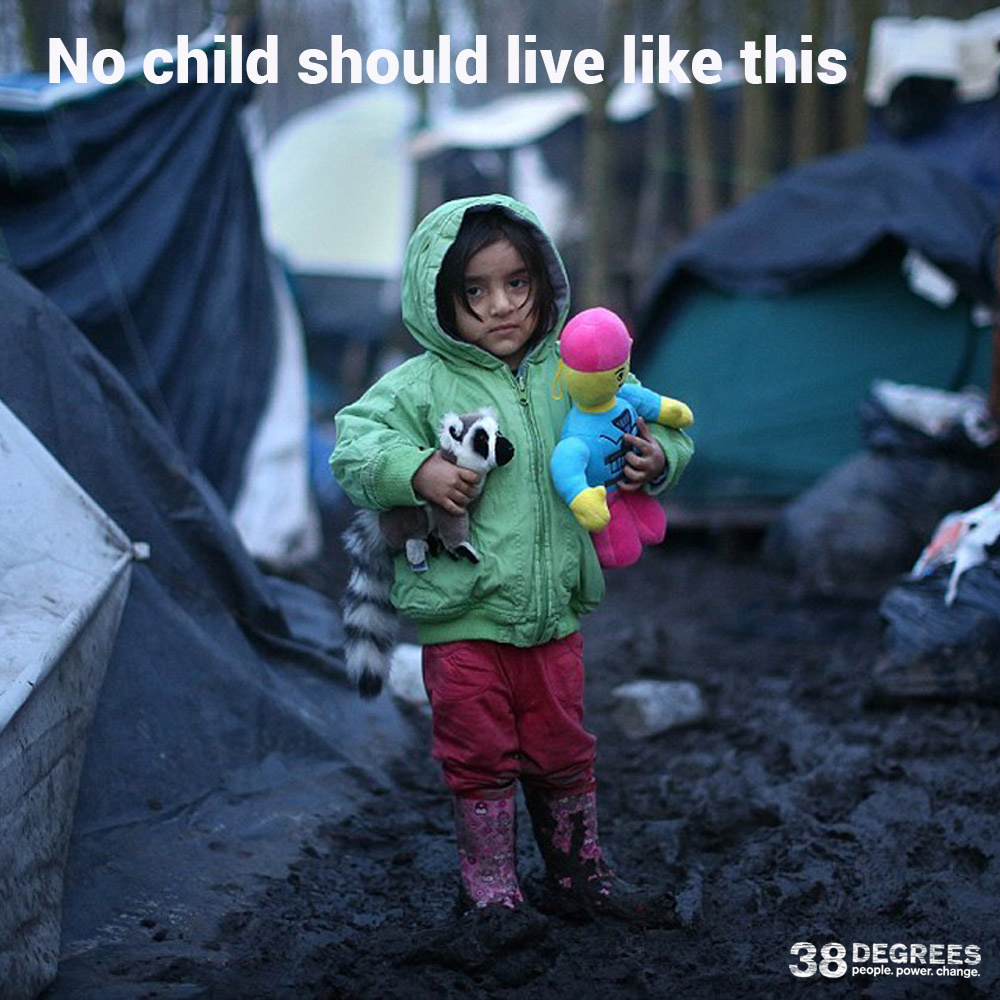 Apr 21st, 2016
3,000 refugee children who are stuck abroad despite their closest family having been accepted here as refugees
By Nat Whalley
Ahmed is an 11 month old baby, and a refugee from war-torn Syria. For two months he had to survive without his mum before our government would allow him to join her in the UK. [1] Right now, 3,000 refugee children are stuck in this traumatic situation.
The barrier? The UK government and a lot of paperwork. But in a few days, our MPs could vote on a law that would change this and fast-track the 3,000 refugee children who are stuck abroad despite their closest family having been accepted here as refugees.
The final vote is on Monday. And it could go either way. [2] A flurry of emails from 38 Degrees members now will help remind MPs what this is all about: reuniting vulnerable children with their families who are already here in the UK.
Please can you email your MP today? There's some suggested text if you're not sure what to say. It should take less than 3 minutes:
Britain has a proud history of helping children fleeing war and violence. Before World War 2, we welcomed thousands of Jewish children fleeing Nazi Germany. [3] And right now, 38 Degrees members are working tirelessly from Penzance to Perth to welcome families fleeing war. We've pushed dozens of councils to promise to resettle hundreds of people. [4]
And together we raised money to launch the National Refugees Welcome board, to make sure that as soon as refugees arrive here, they've got somewhere to stay and the essentials are ready for them. [5]
Let's be there again for the children separated from their families in the UK. The vote is next Monday, so pressure on MPs is needed right now. Please email yours today:
NOTES:
[1] Names have been changed to protect identities. Ahmed's story was recorded by Citizens UK. He is one of around 3000 children separated from their families in the UK.
[2] The Guardian: House of Lords votes to let lone child refugees come to Britain:
http://www.theguardian.com/uk-news/2016/mar/21/house-of-lords-votes-to-let-lone-child-refugees-come-to-britain
[3] 38 Degrees: Refugees Welcome in York:
https://home.38degrees.org.uk/2015/09/17/refugeeswelcome-in-york-success/
[4] You can find out more about the National Refugee Welcome board here:
https://home.38degrees.org.uk/2015/09/16/refugees-thank-you/