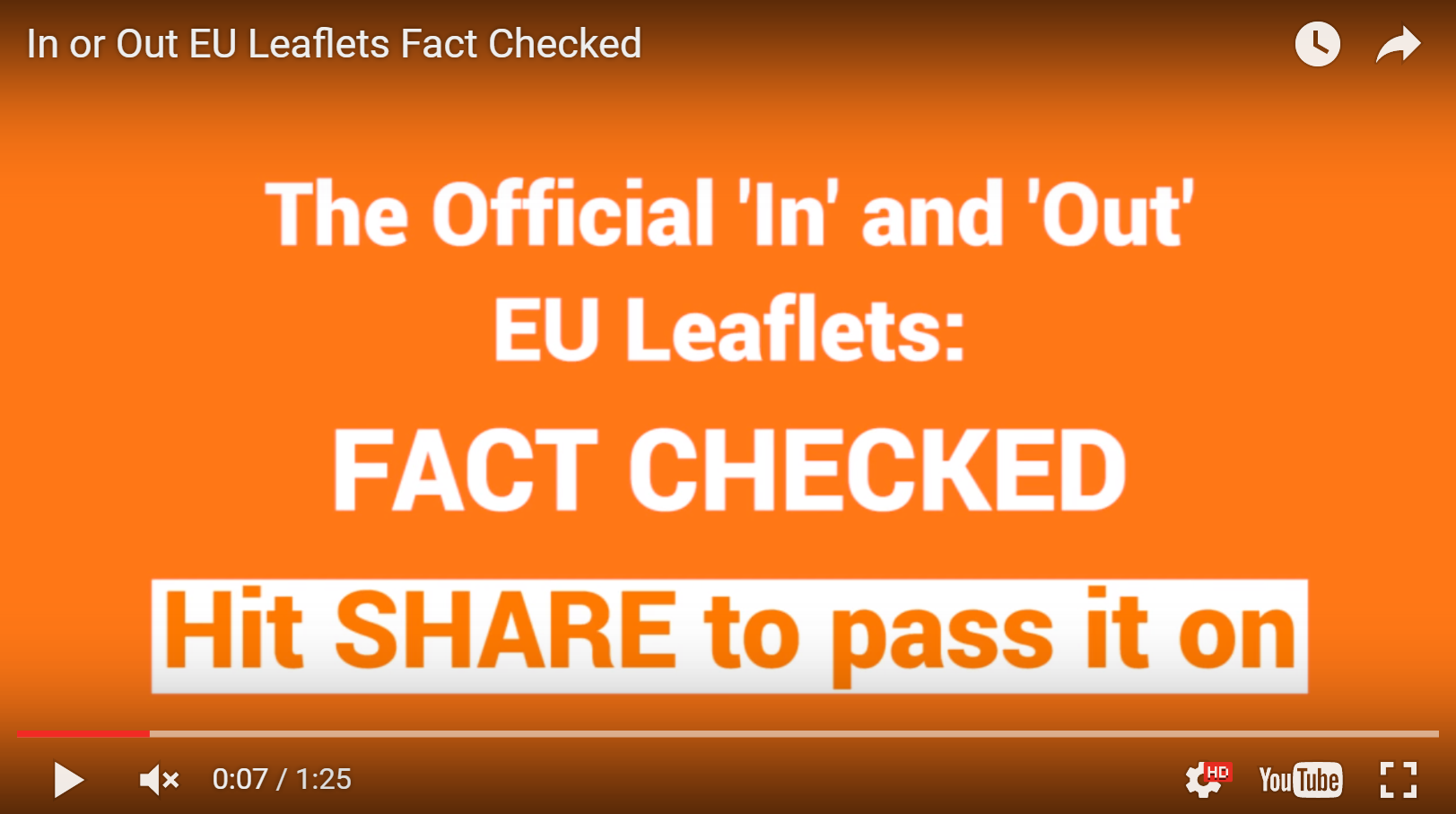 May 31st, 2016
In and Out EU Leaflets Fact Checked
By Samuel Read
Whether you're voting 'in' or 'out' on the EU, you need to see this. Here's the truth behind some of the biggest claims made recently by both sides – fact-checked and researched by independent experts.
Click below to watch this two minute video and see the facts now:
The video was made using research by
Full Fact
– an independent, fact-checking charity. They're an organisation who use experts, research and investigations to check claims made by politicians and the media.
38 Degrees members come from all walks of life, and we don't all have the same opinions about how we're going to vote on June 23rd. But staying or leaving the EU is a huge decision for the UK, and together we can make sure that our friends and family have the unbiased facts so they can make their own minds up.
It's hard to have all the right information to hand – so here's some of the boldest claims from both sides of the debate, broken down into a video you can watch in less than two minutes. It's a bit like having the experts on speed dial.
Click below to see the full fact check:
https://secure.38degrees.org.uk/page/m////46210aae//VEsA/
PS. 38 Degrees members chipped in to print information leaflets for us to hand out to our friends, family and colleagues so they can get the facts about the EU referendum too. You could leave some in your local library, on the noticeboard at work, or post one through every letterbox in your street. Click the link below if you'd like a pack of leaflets posted to you: