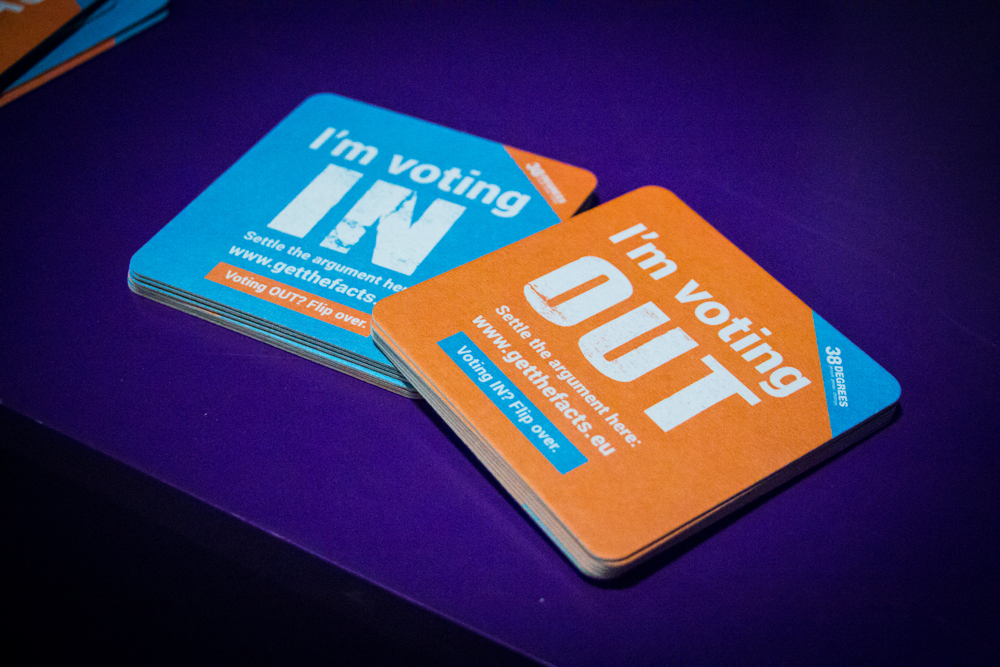 Jun 16th, 2016
EU: yes or no quiz
By Anita Dickinson
Do you know which way you'll vote in the EU referendum? Are you sure about that?
Here's a short quiz that asks your views – then gives you a score telling you how 'in' or 'out' you are. You might be surprised by your result.
This quiz has been put together by independent experts on the EU Referendum at Crowdpac. They work to help everyone cast informed votes, and to crowdfund the change they want to see. You can read more about them here:
https://www.crowdpac.co.uk/
The quiz won't try and tell you how to vote, or convince you to change your mind. It simply measures your views and opinions against some of the main arguments from both sides of the EU debate, and then gives you a score of how 'in' or 'out' you are.
You might already know how you're going to vote, or maybe you're still weighing up where you stand. But it's hard to make a firm decision when both sides are churning out spin and half-truths. Full Fact, an independent fact-checking charity, have pulled together a summary of the costs and benefits of leaving or remaining in the EU:
https://fullfact.org/europe/cost-benefits/
This quiz puts the power in your hands – so your results will be based on what you believe is important.
Click here to take the short quiz:
38 Degrees members won't all be voting the same way. But together, we've been building a movement determined to have this debate in a better way. We've been investigating the claims made on both sides, getting our friends and family registered to vote, and doing all we can to spread the facts.
See the  38 Degrees blog: EU referendum campaign updates:
https://home.38degrees.org.uk/category/eu-referendum/