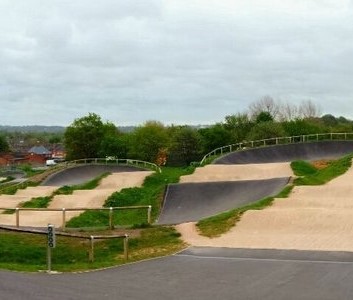 Oct 13th, 2016
Idea for a Calverton BMX Track!
By Alistair Rooms
A campaign was recently set up by Liam Slaterin in order to help with funding and plans and permission for a BMX track to be built on the William Lee Memorial Park Calverton.
Why is this important?
A rusty, dangerous and abandoned skate park sits on the park.
A BMX track would be a perfect project for this area. Making the park a place where people can ride/race BMX. This would give kids through to adults a new experience.With local success from Connor Williams racing BMX in the British BMX championship this year. A track would be recognised as a home track for him and others that race from Calverton for training and potentially racing.
A BMX track would bring people from all around the midlands and the country to race.
Also there is a lot of interest and support from other local residents saying this would be a great idea giving the younger generation something to do and keeping them off the streets.
With Hucknall and Bulwell having a track already why can't Calverton.
To see the full story and keep updated on the progress visit our Village Website –http://www.calverton-nottingham.co.uk/latest-news
Please sign the petition below:
Calverton BMX Track Idea Needs Your Support!
The petition will be delivered to Calverton Parish Council on Tuesday 8th November 2016.