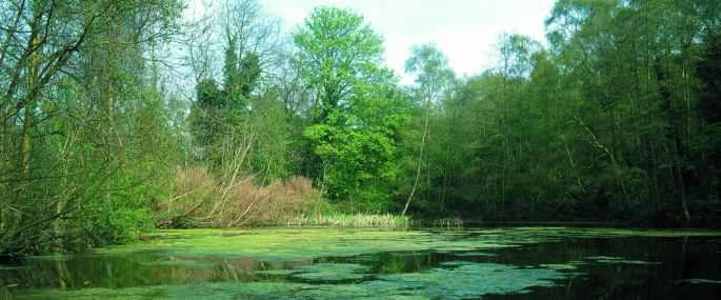 Oct 25th, 2016
Save Headington's C.S. Lewis Nature Reserve
By Holly Maltby
A campaign was recently set up by Cara Langford to stop the building application that will allow an access road right up against the Lewis Close Nature Reserve.
Why is this important:
A planning application has been submitted for a new build development that would provide 9 apartments (in a mix of 1, 2 and 3 beds) in a 21⁄2 storey building and 22 parking spaces. The proposed plan would also require an access road to be built at the end of Lewis close and along the boundary of the C.S Lewis Nature Reserve run by the Berkshire, Buckinghamshire and Oxfordshire Wildlife Trust.
I spent my childhood playing in the C.S Lewis reserve and now bring my own children there to explore the wonders it holds. It truly is a magical place and C.S. Lewis based his writings about Narnia on it, although back then it was his back garden!
The reserve comprises mature woodland slopes and two ponds. The larger pond is noted for spawning toads and giant horsetail surrounding it. The nature reserve and surrounding area currently supports birds, reptiles, badgers and roosting bats among other wildlife. The area is also suitable for protected species such as Great Crested Newts which have been spotted in the area.
The proposed development and access road will create noise, light, dust pollution and many more negative impacts on the environment and wildlife.
Please help me to stop the build from happening so future generations can continue to be inspired by the nature reserve's wildlife and wonder.