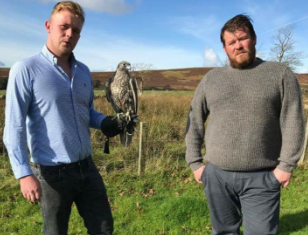 Oct 26th, 2016
Homeless within weeks in Arran
By [email protected]
A family in Arran need our help urgently because they're being evicted from the farm they've worked on for 20 years. But we know we can make a difference because together we've won fights like this before.
The Patersons have lived on Glenree farm on the Isle of Arran for 20 years, but they could be homeless and out of a job within weeks. An old legal technicality, no fault of theirs, means they're going to be evicted. The details might be complicated, but the impact it will have on them is not: it will be devastating.
Their friend and neighbour, John, thinks the Scottish Government should step in. It's scary to fight something like this on your own, but that's the beauty of 38 Degrees: when we stand together our voices become powerful. If thousands of us stand with John we can force the politicians to take action. But time's running out. We need to act now.
Will you take a moment to sign the petition to call on the Scottish Government to step in?
John says: "I have witnessed first-hand what the threat of eviction, homelessness, loss of livelihood and having hopes and dreams destroyed has done. I have seen the change that this stress has brought on them."
This time last year, 38 Degrees members came together in our thousands to back another family being evicted from a farm in East Lothian. Together we forced the Scottish Government to step in and help the family.
Since taking over the lease on the farm, the Paterson family have poured their hearts and souls into it. If you believe that they shouldn't be tossed out of their home because of a legal technicality, please sign the petition to help the Paterson family.
When 38 Degrees members come together we make real change happen. We have helped families like the Patersons before, and together we can do it again.