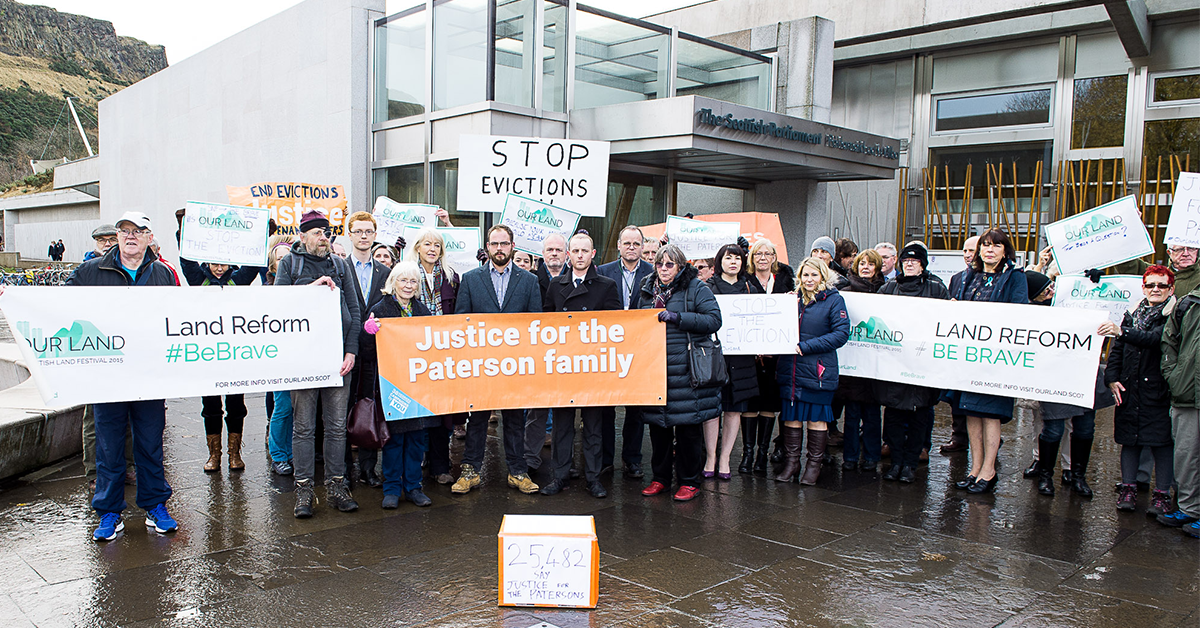 Nov 17th, 2016
25,000 demand action from the Scottish Government to stop eviction
By [email protected]
A family facing eviction due to a legal technicality were today joined by more than 100 people to deliver a 25,000-signature 38 Degrees petition calling for the Scottish Government to step in.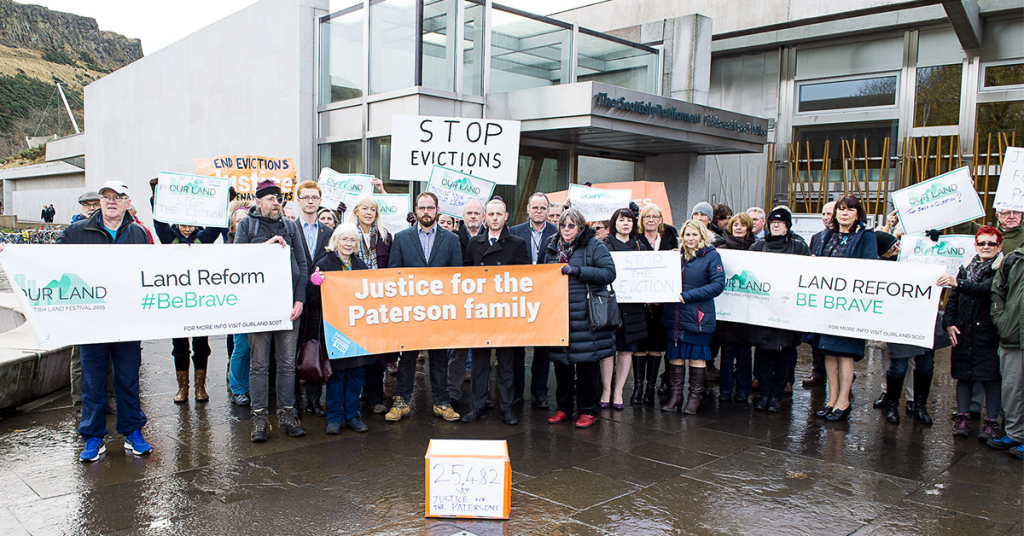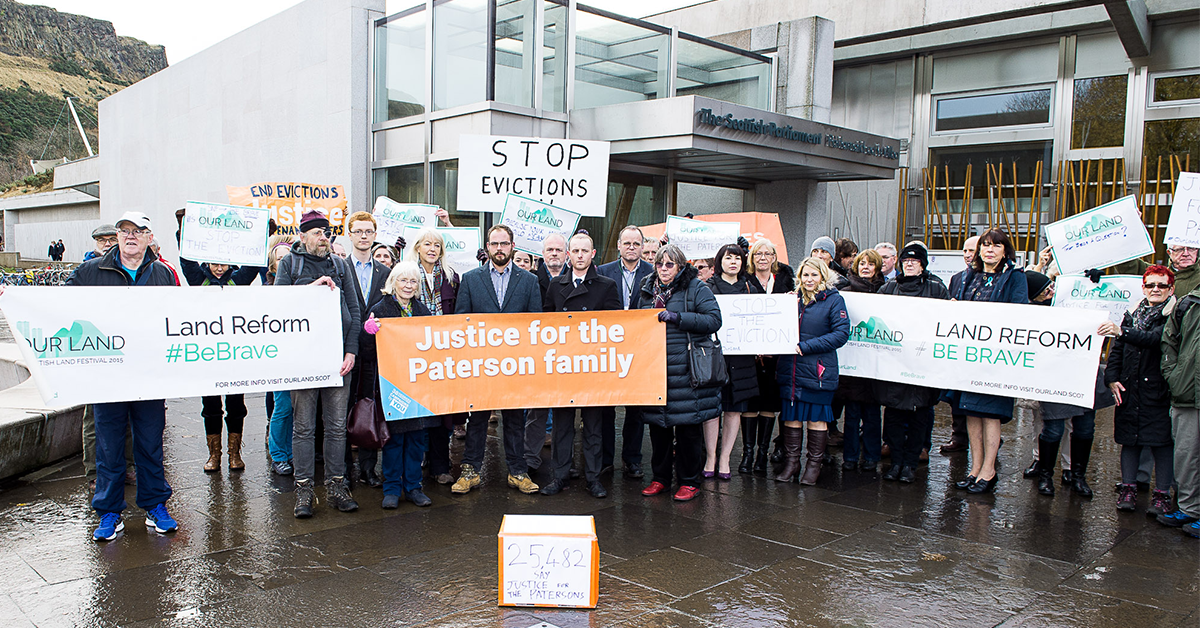 Ian and John Paterson, of Glenree Farm on Arran, are due to be evicted by their landlord on 28 November as part of the fallout from a problematic Scottish Government law overturned by the Supreme Court in 2013. The brothers, who have spent twenty years improving the farm, have had their secure tenancy revoked and will have to move back to the Scottish mainland with their parents and young children unless MSPs intervene.
Speaking outside the Scottish Parliament at the hand-in, Ian Paterson said: "If the Scottish Government don't step into help my family, we'll lose our home and our livelihood. If the Scottish Government choose not to help us – if they let us be put out of our home – then I invite them to attend our farm sale, when we'll be selling our furniture, farm equipment and personal possessions. I want Nicola Sturgeon, Fergus Ewing and our MSP Kenneth Gibson to see first-hand what their inaction will do to me and my family."
More than 50 MSPs, including dozens from the SNP, have added their names to motions in the Scottish Parliament noting the calls on the Scottish Government to take action.
The case of the Patersons echoes an almost identical situation last year, in which a family of tenant farmers were evicted from their home in East Lothian. Campaigners now say that if the Scottish Government had listened to the demands for legislative changes then, the Paterson brothers would be secure.
Stewart Kirkpatrick, Head of Scotland at 38 Degrees, said: "This landlord is able to ruin the Patersons' lives thanks to a legal foul-up. Assorted Scottish Governments have had the chance to fix this over the years but they've ducked the issue. The Patersons are paying the price for ministers shirking their responsibilities.
"If we want a thriving rural economy then it's time for the Scottish Government to finally take some responsibility and protect people who work the land. They need to introduce emergency legislation to stop this and other unfair evictions like it."
The Patersons' landlord, Charles Fforde, has made headlines in the past for attempts to evict tenants from his estates on Arran, and in 2001 accused the then Scottish Executive of breaching his human rights by abolishing the feudal system.