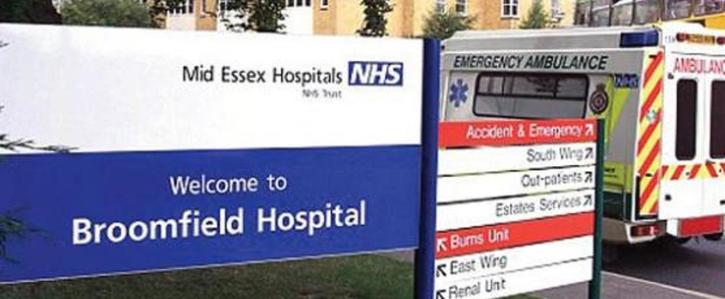 Dec 2nd, 2016
Defend our A&E at Broomfield Hospital
By Nicole G
In a bid to save money, plans have been announced to close Broomfield Hospital A&E. But Andy, who lives in Chelmsford, thinks that in emergencies like a child having an asthma attack at night, driving over 15 extra miles could be the difference between life and death. So he's started a petition on the 38 Degrees website to keep the A&E open.
The plans have just been announced, so nothing's set in stone yet. And we could still affect the outcome. If only Andy spoke up about the A&E it might not stay open, but if thousands of speak up, the hospital bosses could have no choice but to backtrack on their plans. It could keep Broomfield A&E open for good.
If you believe that people should have a local A&E they can reach quickly in an emergency sign the petition below. It only takes one minute:
Here's what petition starter Andy had to say:
"We all know a family member or a friend who could need urgent care and has to get to an A&E very quickly. Without a local A&E department, people would have to travel up to an hour to get to an A&E, if someone is in a critical condition that time could be the difference."
38 Degrees is campaigning all across the UK on the changes that are being made to our NHS, to make sure decisions are based on what patients need, not just saving money. Together we're trying to make sure patient safety comes first, and in this case, Andy thinks shutting down the A&E will lead to people not getting the care they need.