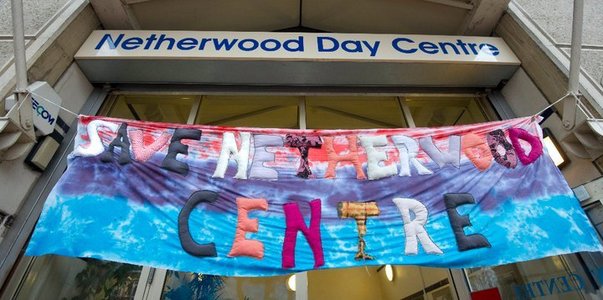 Jan 16th, 2017
Save Netherwood Day Centre
By Nicole G
There's a new petition on the 38 Degrees website, started by Jane who lives in Camden, which you might be interested in:
SAVE NETHERWOOD DAY CENTER
Campaign created by Jane Clinton
To: Camden Council
What: Don't close Netherwood Day Centre
Why is this important: Camden Council is planning to close Netherwood which is a specialist dementia day centre – the only one of its kind – in Camden. This will be the third time Camden has tried to close it since 2011. Each time we campaigned and won. We need to win again.
If the closure goes ahead, those attending their beloved Netherwood will be "decanted" to another nearby centre which is not a specialist day centre and is not purpose-built.
We believe losing such a jewel of a resource will be a travesty and will adversely impact generations to come. Please help us save this incredible community resource a third time!