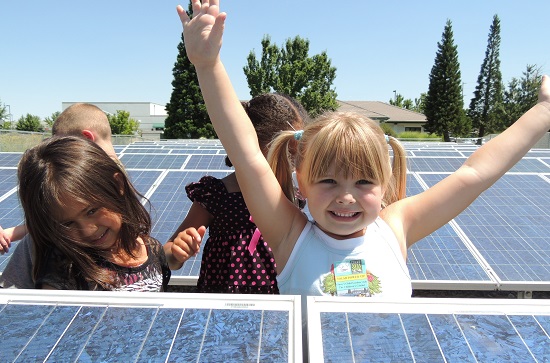 Feb 9th, 2017
Don't Sell the Green Investment Bank
By Nicole G
Stopping climate change should be a top priority for the government. But right now, they're considering selling off the 'Green Investment Bank' – it's a bank run by the government that funds green energy projects that would help Britain kick it's reliance on dirty fossil fuels.
The plans are controversial: the government's already coming under pressure to stop the sale from MPs from all political parties. A huge show of public opposition could be the thing that tips them into stopping the sale. But we have to act fast – whispers around Westminster say the government could make a final decision any day now.
Can you sign the petition to stop the sale of the Green Investment Bank right now? It takes less than a minute:
The Green Investment Bank is the first bank in the world dedicated to funding green energy projects. But the company that looks set to buy it have backed fracking in the past. And they've got a history of buying out companies, then selling them off piece by piece.
If we don't stop the bank being sold off, there's a chance its commitment to funding green projects like solar powered street lights and wind farms would be dropped. It'd be a huge step backwards in the fight to tackle climate change.
The government's already feeling the heat from MPs. Now let's make sure they know the public is against the sale of the bank too. If the petition tops 100,000 signatures it'll be delivered to the government's door next week.