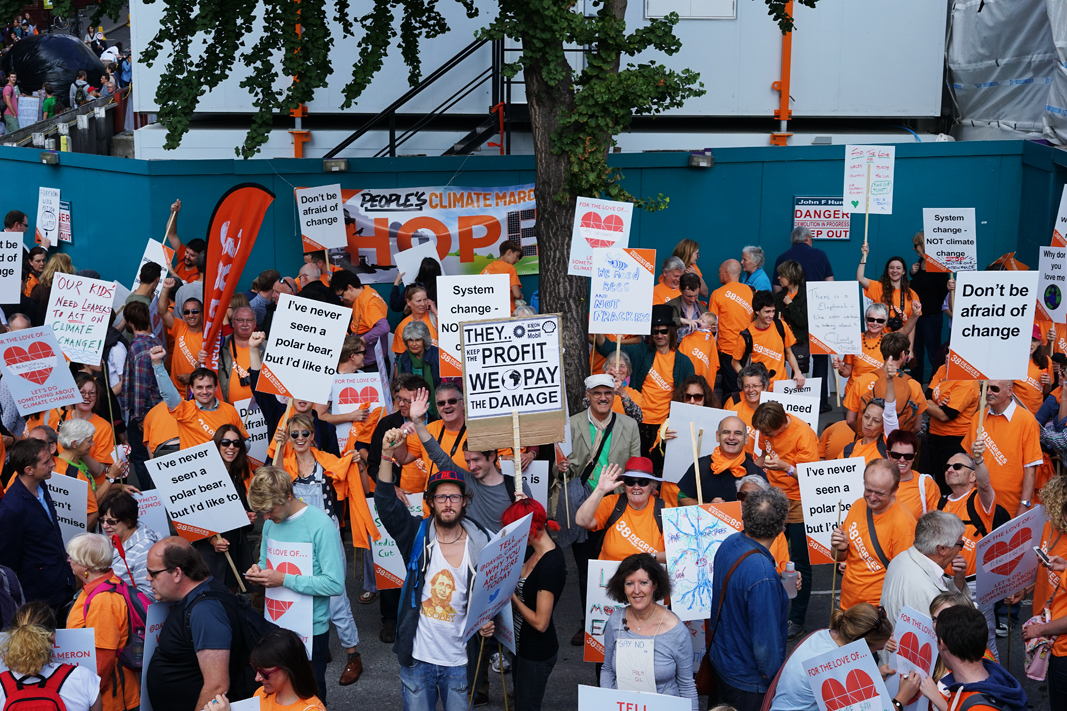 Nov 11th, 2015
Climate March, will you be there?
By Rebecca Falcon
There are moments in history when the very act of people coming together can force change. Sunday 29th November, the People's Climate March, could be one of those moments. Will you be part of it?
In just over three weeks' time world leaders are coming together for the biggest climate meeting of the decade. The day before they meet, people across the globe will take to the streets. It'll be the biggest climate march in history – aimed at convincing politicians to do what's needed.
It's a huge task to drown out the lobbying power of the super-rich dirty coal and oil industries. Which means thousands of us need to hit the streets.
There are events all across the country. Can you join one? The more 38 Degrees members who join in, the louder our message to world leaders will be. Click here to see where the events are.
38 Degrees members have a strong track record of coming together to protect our environment. We've been fighting battles one by one. But now's a huge global moment and we all need to come together. If you can make it, click here to find your nearest People's Climate March.