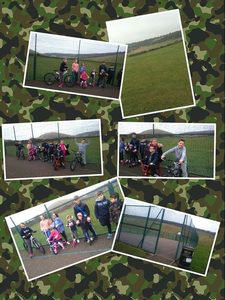 Feb 10th, 2017
Aycliffe Community Skatepark in Dover, Kent
By Nicole G
There's a new petition on the 38 Degrees website, started by Lynda who lives in Dover, which you might be interested in:
AYCLIFFE COMMUNITY SKATEPARK IN DOVER, KENT
Campaign created by Lynda Garrett
To: Dover District Council
What: We as a community wish to build a skatepark for our area and work closely with Dover council to achieve this
Why is this important: There are no facilities for the young children and teenagers of our estate. There is a small park and that's it. Sadly we live next to the A20 Dover and when operation stack is in place we get cut off from everyone, so the children have no where to go or play as we have only one entrance and same exit for estate.