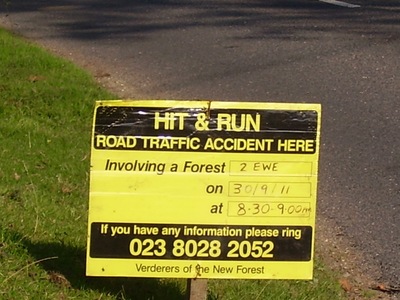 Feb 10th, 2017
Introduce Speed Reducation Measures on B3078 Roger Penny Way
By Nicole G
There's a new petition on the 38 Degrees website about road safety in the New Forest. It's gathering lots of signatures, and you might be interested in it:
INTRODUCE SPEED REDUCTION MEASURES ON B3078 ROGER PENNY WAY
Campaign created by New Forest Roads Campaign
To: Hampshire County Council & Hampshire Police
What: To enforce drivers to slow down, resulting in less RTA's involving commoner's livestock.
Why is this important: Efforts have been made to reduce speed but we now ask for more to be done to make drivers more aware of ponies, cattle, pigs, sheep and donkeys that roam freely day and night. More livestock will be injured and killed if something is not done. There have recently been repeated animal deaths despite signage and police speed checks.