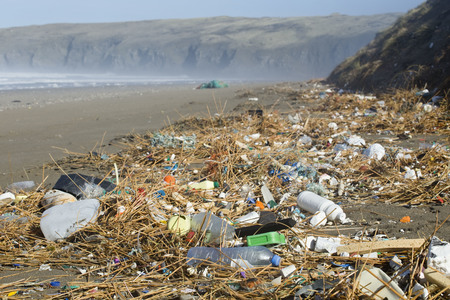 Feb 15th, 2017
Update: Bring Back Bottle Deposits to Stop Plastic Pollution in our Oceans
By Nicole G
The government is about to pull the plug on a way to stop plastic bottles littering our high streets, parks and beaches. They're finalising the plan to tackle Britain's litter problem – but they're wavering about a bottle deposit scheme.
Over 160,000 people have signed the petition set up by Surfers Against Sewage to bring back bottle deposits. But the plan is coming together right now, so we need to ramp up the pressure.
The story's splashed across the news today, and the government will be feeling the heat. A flood of emails from thousands of us, would prove the British public backs bottle deposits. It could be enough to tip the balance.
So, please will you email the ministers in charge right now? It will only take a few minutes and there's some suggested text to help you:
Plastic pollution is a huge problem. But a bottle deposit scheme could mean up to 96% of plastic bottles would be returned for recycling. That's millions fewer bottles clogging up our oceans, littering our parks and filling up landfills.
As a member of 38 Degrees, you're one of hundreds of thousands of people across the UK taking action to tackle plastic pollution. And small changes add up. We've already persuaded supermarkets to ditch plastic cotton buds. Together we can make sure the government takes the next step to cut plastic waste – by introducing a bottle deposit scheme.