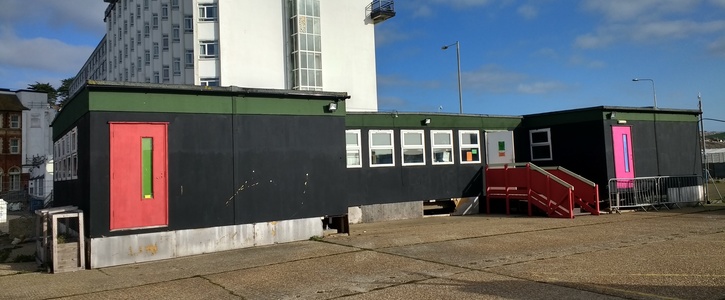 Mar 7th, 2017
Save the shed!
By Rachel Whalley
Our Youth Project has been told to vacate the Harbour site for redevelopment. We have only been given 4 weeks' notice to demolish the skate park it provides and 3 months to leave the site completely. We desperately need to find a new home for the only project that young people own. The project also provides space for Kent Refugee Action Network (KRAN). This is a very diverse project and so many young people from many different groups will lose their space.

We want Damian Collins, Shepway District Council, Folkestone Town Council and the Folkestone Harbour board to work together and with us to find an alternative location for our building.

The youth project and KRAN are based at the Shed. They work with local young people many of whom live in Harbour Ward, one of the most deprived in the area. The young people receive sex and health education, drug and alcohol awareness, and help with writing CVs and applying for jobs. They are also encouraged to take part in a range of positive activities (such as sport, art, and music technology) and are able to make friends and integrate with other local young people. The Shed is a safe, non-judgemental space where all are welcome.

One young person who uses the Shed said this:

"People who find it hard to fit in anywhere else come here which enables them to feel valued…it also provides them with education and teaches them that everyone is equal no matter what their background is. We wouldn't have learnt these life lessons and morals if it wasn't for the Shed and the kind-hearted staff that give up their time to make sure we feel we belong."