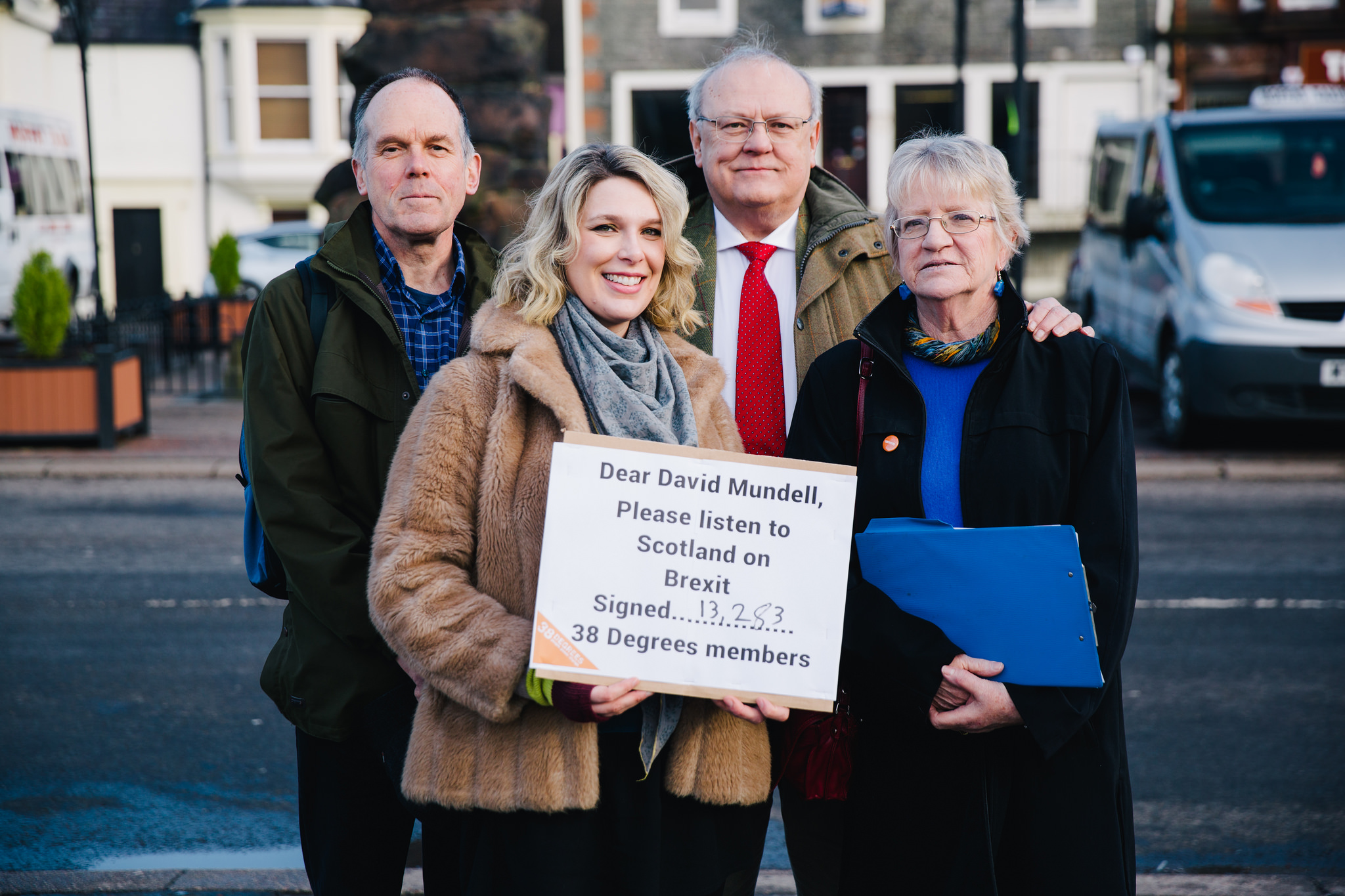 Mar 14th, 2017
Brexit – what 38 Degrees has done so far
By Holly Maltby
38 Degrees members are working to make sure that Brexit works for everyone, not just big business. Together we're showing that the British public has got a voice that needs to be heard – and it's working.
Here's just a few of the things 38 Degrees members have done so far:
After the referendum vote in June 2016, 38 Degrees members started drawing up a people-powered vision for what Brexit should look like. Nearly 400,000 of us voted over 8 million times to decide what matters to us most, like our NHS, the economy and the environment. The plan – called DIY Brexit – is a big, bold positive vision that thousands of Leavers and Remainers support.

Hundreds of us have met with over 100 MPs to share the people-powered Brexit plan with them and there are dozens more booked in. It means that MPs are hearing directly from the public about what Brexit means to them.
All across parliament, powerful groups of MPs are coming together to decide what should happen during Brexit on different issues like trade, Scotland's powers and more. We are being heard on each and every one:

Lots of laws after Brexit will have to be made or rewritten. They could be made in secret or put in front of MPs and the public to be scrutinised and voted on. 115,000 of us told a powerful group of MPs that the public and MPs should have a say on new laws after Brexit.

Thousands of us responded to a survey on immigration and our responses were submitted to an important group of MPs. They will help MPs cut through the controversy and come up with plan that we can all agree on.

President Trump and Theresa May are rushing through a trade deal that will bring the UK new challenges and opportunities. Instead of leaving it to big businesses, over 180,000 of us shared our views on trade with MPs.

And we didn't just leave it at that. To make sure MPs heard our views loud and clear, 38 Degrees members ran an event in Parliament to tell MPs face to face to listen to the public on trade. Watch the video:

One of the biggest issues during Brexit will be deciding which new powers should go to Scotland. With a second referendum on the table the stakes couldn't be higher so thousands of members in Scotland told MPs what powers belong where.
Together we have done so much already but Brexit is only just beginning. Over the next weeks, months and years we'll need to keep up the pressure to make sure politicians listen to us, not just big businesses. And that's why we need everyone to get involved. The more of us that come together, the more likely we are to be heard.