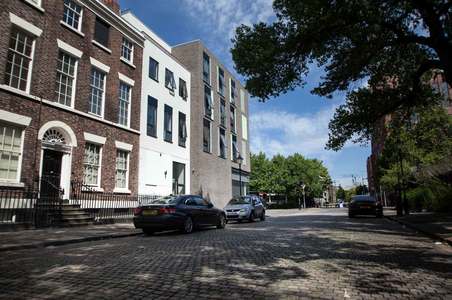 Apr 7th, 2017
Save our trees – Georgian Quarter, Liverpool
By Rachel Whalley
The trees in the Georgian Quarter are due to be felled within the next couple of days, if lots of us sign the petition Liverpool City Council won't be able to ignore us.
Rescind planning permission given to Carpenter Build to remove trees in Chatham Street and Myrtle Street.
We, the undersigned, refute the assertion that the felling of trees on Chatham Street and Myrtle Street (Georgian Quarter, Liverpool) is necessary to facilitate the ongoing build of 'Luxury Apartments' by Carpenter Build. The trees in Chatham Street alone are well-established, veteran, mature trees which represent our cultural heritage and are irreplaceable. The trees in Myrtle Street line the whole street from Grove Street, right up to the corner of Chatham Street (more than 20 trees). We have already lost an established apple tree on the junction of Myrtle Street/Chatham Street which was a valuable foraging resource for bees from the apple blossom it produced.
There is an abundance of evidence which indicates that such large trees contribute significantly to local climate regulation, filtration of atmospheric pollutants, sustainable urban drainage, biodiversity, ecology: health and wellbeing and amenity; through their beauty and our pleasure of its enjoyment, which enriches our lives.
We believe planning permission has been granted and the removal is due to take place within the next few days. There has been no notification from the LCC advising that planning permission has been sought. Neither have Carpenter Build pinned up any notices anywhere in the vicinity of the trees they are planning to cull.