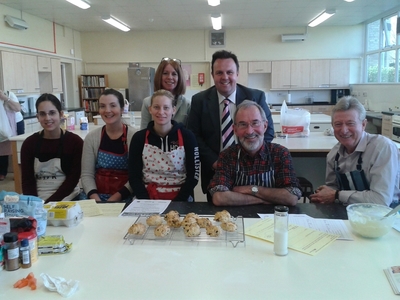 Apr 26th, 2017
Save Newsham Adult Learning Service
By Rachel Whalley
To Liverpool City Council: Please keep Newsham Adult Learning Service on Newsham Drive open and reconsider your decision to shut and sell it.
As a community we need this community asset as a place to gain and enhance our knowledge and skills. This centre has excellent facilities (fully equipped domestic science block, computer equipment, as well as a hall and grounds) and is located in one of the most deprived communities in Liverpool. We need to keep it as a learning asset.
Why is this important?
Keeping the service running is vital as this facility is located in one of the most deprived communities in Liverpool: we have very low rates of employment, educational achievement, and formal skills and qualifications.
We need a local learning facility now more than ever, as we live in times when everyone is constantly urged to discover, develop and enhance their skills and seek greater economic independence.
We also need to learn how to grow good food which is cheap, how to care for ourselves better, be part of the digital age and how to set up our own enterprises.
If this building wasn't here we would be fundraising to get it built so it is essential that we fight to preserve it particularly since the Local Authority has spent thousands improving the property in the last 5 years, including by replacing the roof and windows and installing smart screens.
Even if this centre were to be run by people other than the Local Authority, we would still want to keep this centre for the benefit of our community. It's vital that the sale is stopped.