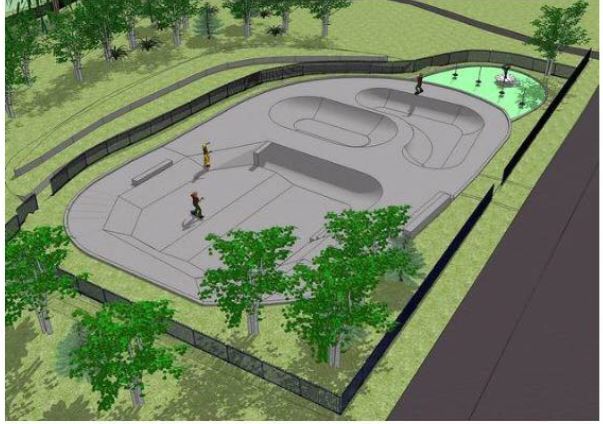 May 16th, 2017
Build a Skate Park at Portishead Lake Grounds
By Rachel Whalley
Give landowner's consent for a skate park at Portishead Lake Grounds. Planning permission was granted in 2011 and there is growing demand for this facility – we are asking that you support the development of a skate park as a positive new addition to the town for young people and families.
The idea to develop a skate park at the Lake Grounds has been ongoing for many years and although planning permission was granted by Portishead Town Council back in 2011, North Somerset Council has declined to support the project by stating that "there is not a 'groundswell' of public support for a skate park".
This petition aims to demonstrate that there actually is support from residents as well as a need for the facility.
Cllr Peter Bryant has stated that "not one of the North Somerset councillors representing Portishead have received a request from any member of the town's residents requesting a skate/wheel park over the past five or six years and therefore we can only assume there is not the groundswell of public opinion that we were being led to believe."
I believe he is wrong. There is a huge demand in Portishead amongst young people and families for outdoor recreation areas that are fun, exciting and engaging. A skate park at the Lake Grounds would be a positive new facility for the people of Portishead.
Cllr Peter Bryant has rejected the idea of developing a skate park for young people in Portishead on the grounds that it would be "in complete contrast with the overall ambience that expounds the feeling of old England".
I would propose that giving young people the opportunity to develop their physical fitness, creativity, and social skills through outdoor facilities that are easily accessible to them is exactly what we should be doing in the here and now.
To find out more, please read this article by the North Somerset Times: http://www.northsomersettimes.co.uk/news/skatepark-plea-for-lake-grounds-rejected-by-north-somerset-council-again-1-5012089